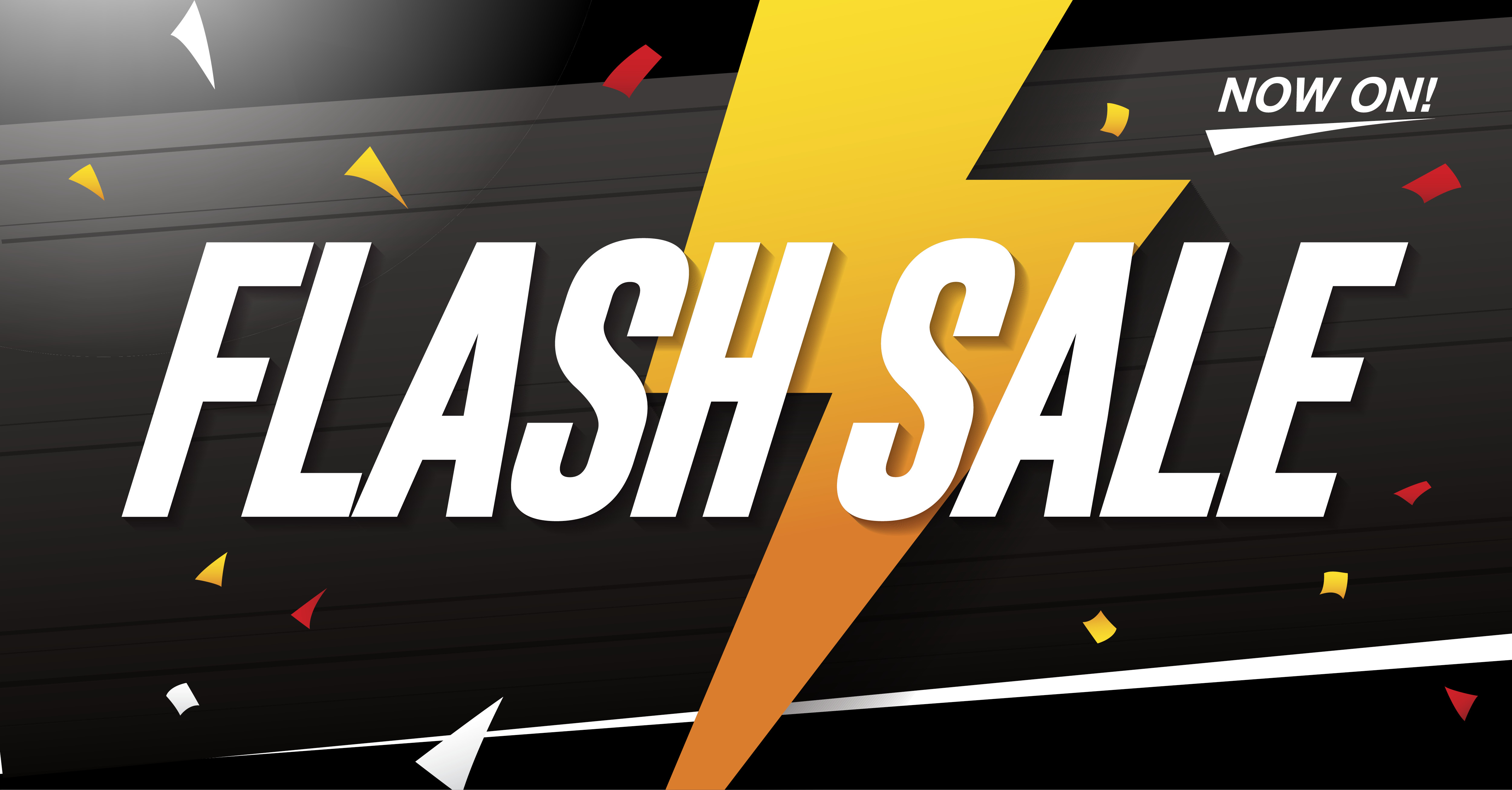 The Benefits Of Flash Sales
Flash sales can be fun. And the fun can be had by both business owners and customers alike. A flash sale is defined by special discount that is offered on a particular item for a short period of time. Although flash sales are very popular e-commerce tactics, they can work just as well in brick and mortar store locations.
Just imagine the excitement you can generate from customers if they hear "All shoes are 50% off for the next half hour" coming over the loud speakers of your store. What makes a flash sale so much fun is that it can take place at any time and for any length of time you choose. However, what makes a flash sale really run is that it can generate a whole lot of revenue for your business!
Flash sales will gain your business a lot of positive attention.
Heard of social media? Of course you have. You're very well aware that Facebook, Twitter and Instagram are used each and every day by millions of people to spread the word about practically everything. When you begin hosting flash sales either online or at your store, word will spread – fast! They not only boost sales, they boost foot and website traffic.
On OneStop.com, Meg N. highlights the fact that flash sales are great for building brand recognition. "Flash sales can be an excellent way to spread awareness about a new brand," she writes, "The industry's rise has been in parallel with social media's ability to make an offer 'go viral.'"
Flash sales boost revenue.
To reiterate, flash sales are known sales boosters. On BrightPearl.com, Grainne Shaughnessy explains that flash sales have worked wonders for The New Clothesline Company. She points out that the flash sales run by the company have helped it to generate most of its revenue. Flash sales sites, she continues, are the brand's fastest-growing channel.
Shaughnessy lists the top benefits of flash sales as exposure, targeting, traffic and networking. "Partnering with flash sale sites to sell your products builds relationships, which in turn, can lead to referrals and future requests for business when your contacts move around," she writes.
Flash sales help you to convert leads.
Make no mistake that your online store has the potential to enjoy more traffic over the course of the next month than at any other point in the year. Hosting flash sales on your site is an excellent way to turn somewhat curious visitors into automatic customers all throughout the holiday season.
"Consumers like to browse websites," points out Meg N., "They window shop. They fill up their carts and leave unless there is a sense of urgency. Flash sales motivate them to make a quick decision. A discounted product in limited supply encourages visitors to lower the threshold for trying a new product or stocking up on something they know they like."
To help advertise your flash sales, you'll need some quick cash! For more information about our unique merchant cash advance program, please don't hesitate to call Synergy Merchants at 1-877-718-2026 or email us at info@synergymerchants.com.