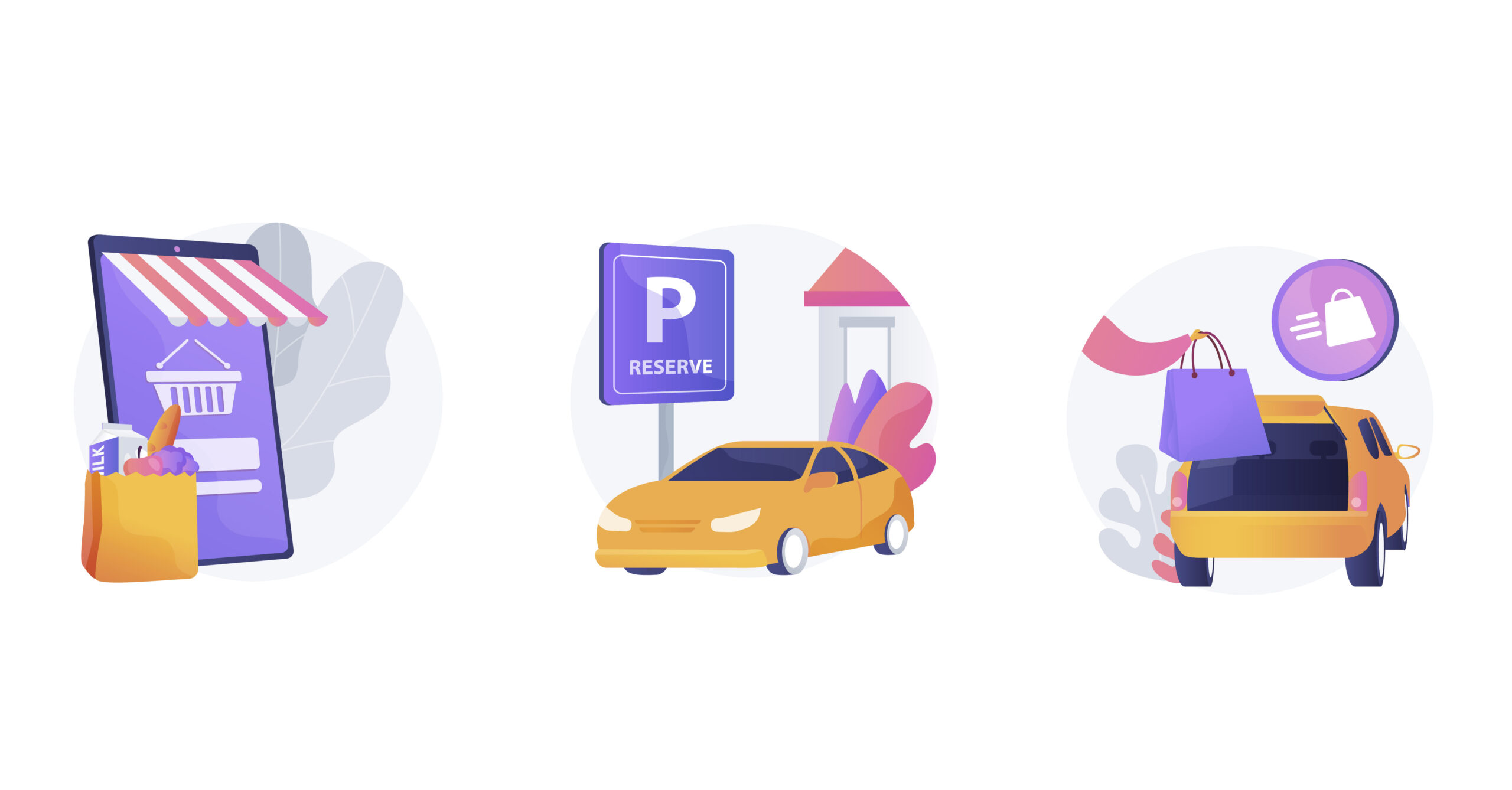 How To Transition To Offering Curbside Pickup
Here, in Ontario, we are enduring yet another lockdown. For small business owners, that means closing doors to walk-in customers. That doesn't mean, however, that their businesses must be closed. It means that new and inventive ways to generate sales must be found. Enter curbside pickup. One of the most notable results of the pandemic is the new ability for customers to order goods and pick them up from the stores they are ordered from.
Do you offer curbside pickup to your customers? Let's take a look at a few ways to make the transition.
Enable curbside pickup in your online store.
It should go without saying that your company website needs to be regularly updated. New products, sales, discounts, hours of operation – these are all important tidbits of information that your website's visitors need to find easily. These days, your site should also function as an easy-to-navigate online store. Included in the checkout procedure should be the option to select curbside pickup.
"If you already sell items online for local delivery or shipping, you should be able to adjust your e-commerce platform's shipping settings to add curbside pickup as an option for some or all of your in-stock items," writes Casey Kelly-Barton on HostGator.com.
Create realistic pickup time frames.
Convenience is key. Make it easy for your customers to select times when they can pick up their items. However, it's vital that you make those times convenient to both your staff and your customers. In some cases, you may not be able to have the ordered products immediately available. Be sure to offer realistic time frames for all pickups.
"A couple things you can do: limit same day pickup to only certain items you sell (such as high-demand products like cleaning supplies)," suggests Lin Van Hoose on ShipperHQ.com, "You can also set cut-off times and lead times if some goods you carry require additional preparation and can't be picked up immediately."
Make pickup instructions clear.
This whole curbside pickup thing is new to you. Remember that it's new to your customers too. Where exactly is this curb I'm supposed to be picking my order up from? Make the answer to that question very easy to access. Also, make sure that your customers are well aware of exactly when their orders will be ready. The last thing you want is a line up of angry and frustrated customers who can't find what they've come to pick up.
"After your customer has placed (his/her) order, start the delivery experience off right with clear and specific instructions," advises Van Hoose, "Instead of 'We'll notify you when your purchase is ready,' go with messaging such as 'We received your order at store XYZ. Your pickup is scheduled for x date and x time.'"
Advertise your curbside pickup option.
As always, it's important to let the public know what your business is doing to make their lives easier. Be sure to get on social media to advertise the fact that your store offers curbside pickup. And don't hesitate to contact Synergy Merchants to learn about how our unique merchant cash advance program can help you launch your next advertising campaign!

Call us at 1-877-718-2026 or email us at info@synergymerchants.com. You can also apply online for a free, no obligation quote!