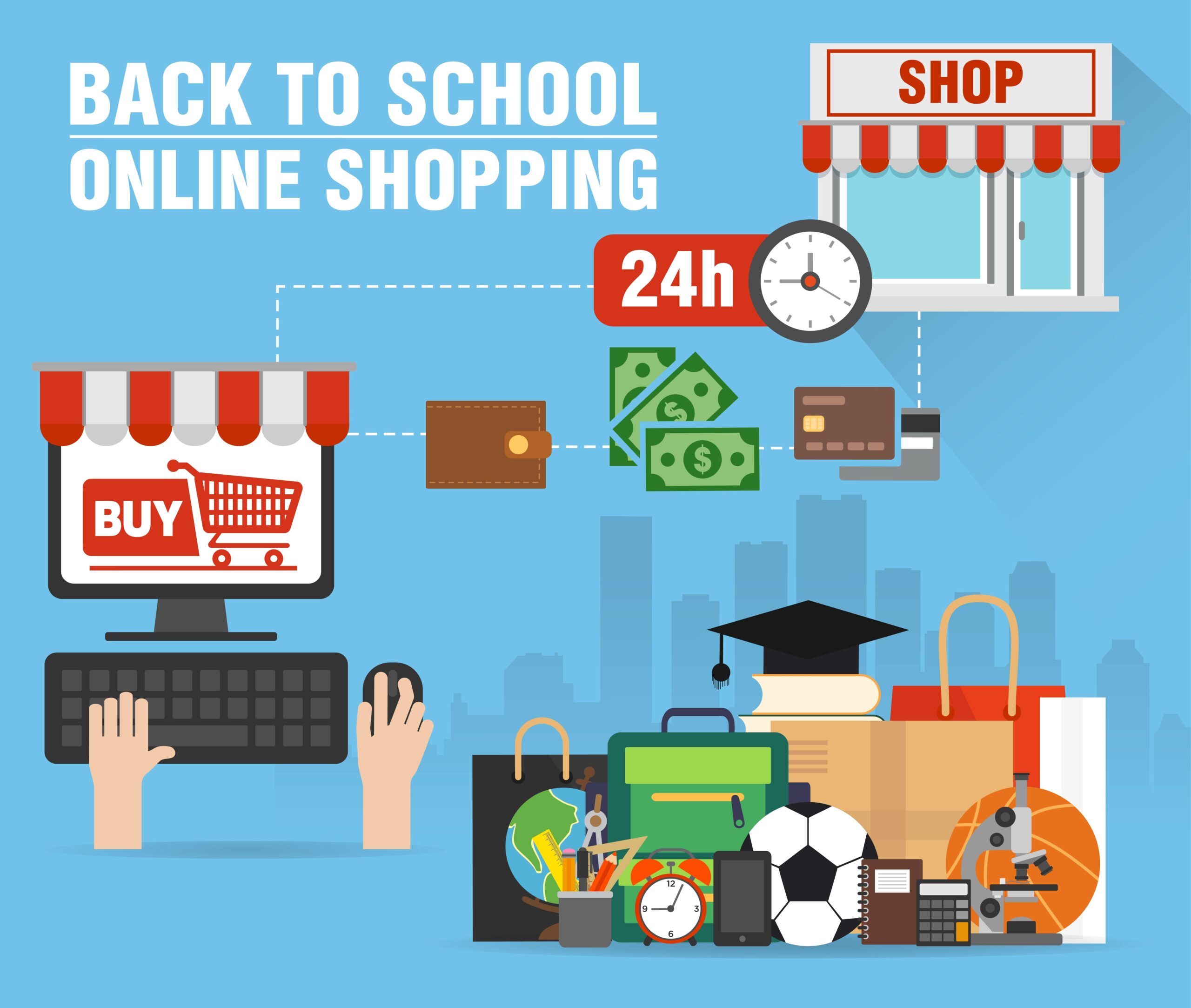 How To Make Your Online Store A Hot Back-To-School Shopping Destination
With August now underway, it's a hugely important time for retailers. The back-to-school shopping season is upon us. This time of year marks the peak season for parents and students to stock up on school supplies, trendy clothes and must-have gadgets. Make no mistake that many of them will be flocking to the internet to make their back-to-school purchases.
To stand out from the competition and make a splash in the market, e-retailers need to get inventive. What can be done to capture the attention of back-to-school shoppers? How can you make your online store the go-to destination this back-to-school season?
Create engaging and interactive quizzes.
This initiative should be able to help students and parents discover their unique back-to-school needs. For example, a "Find Your Perfect Backpack" quiz could take users through a series of questions about style preferences, organization needs and extracurricular activities to recommend the ideal backpack. Offering personalized shopping experiences not only enhances customer satisfaction but also increases the likelihood of repeat visits to your e-store.
Organize a virtual back-to-school fashion show.
What a great way to showcase your latest clothing collection! Collaborate with influencers or even customers to model the clothes. Then, host a live streaming event on your website or social media platforms. Encourage viewers to participate in the show by sharing their favourite looks and offering exclusive discounts for the featured items. This exciting event will generate buzz around your brand and attract a wider audience to explore your back-to-school offerings.
Hide virtual "treasures" throughout your website.
Introduce a treasure hunt in your online store. Hide discount codes, free shipping offers or gift cards throughout the site. Create clues and hints that lead shoppers to these treasures, sparking excitement and engagement. Not only will this gaming shopping experience be enjoyable for users, it will also keep them exploring your site for longer. Of course, this will increase the chances of conversion.
Tap into the power of student influencers to reach a broader audience.
Partner with popular student bloggers or vloggers to promote your back-to-school products. Allow them to curate a selection of their favourite items from your store and share honest reviews or style tips. Authentic endorsements from relatable influencers can significantly influence purchase decisions, making this collaboration a win-win for both parties.
Create cost-saving product bundles.
Combine essential items like notebooks, pens and calculators into themed packages. For example, a "Science Enthusiast Bundle" could include lab supplies and fun science-themed stationery. Highlight the cost savings of purchasing bundles and watch your e-store become the go-to place for convenient and economical back-to-school shopping.
According to Chris Gollop on SalesLayer.com, "up to 30% of buyers expect to find school material kits that include everything they need, without stopping to search for small products separately and the chaos of tabs that this entails in online searches."
Introduce easy-to-follow DIY projects related to back-to-school preparation.
These could include personalized school supply organizers, stylish book covers or fun locker decorations. Share step-by-step guides, images and videos on your website and social media channels. Not only will this showcase your products in action, but it will also encourage customers to purchase the items needed to recreate the DIY projects themselves.
Synergy Merchants can help you with your back to school marketing strategies!
Please don't hesitate to call us at 1-877-718-2026 or email us at info@synergymerchants.com to learn about how our unique merchant cash advance program can quickly fund your business needs! You can also apply online for a free, no obligation quote!