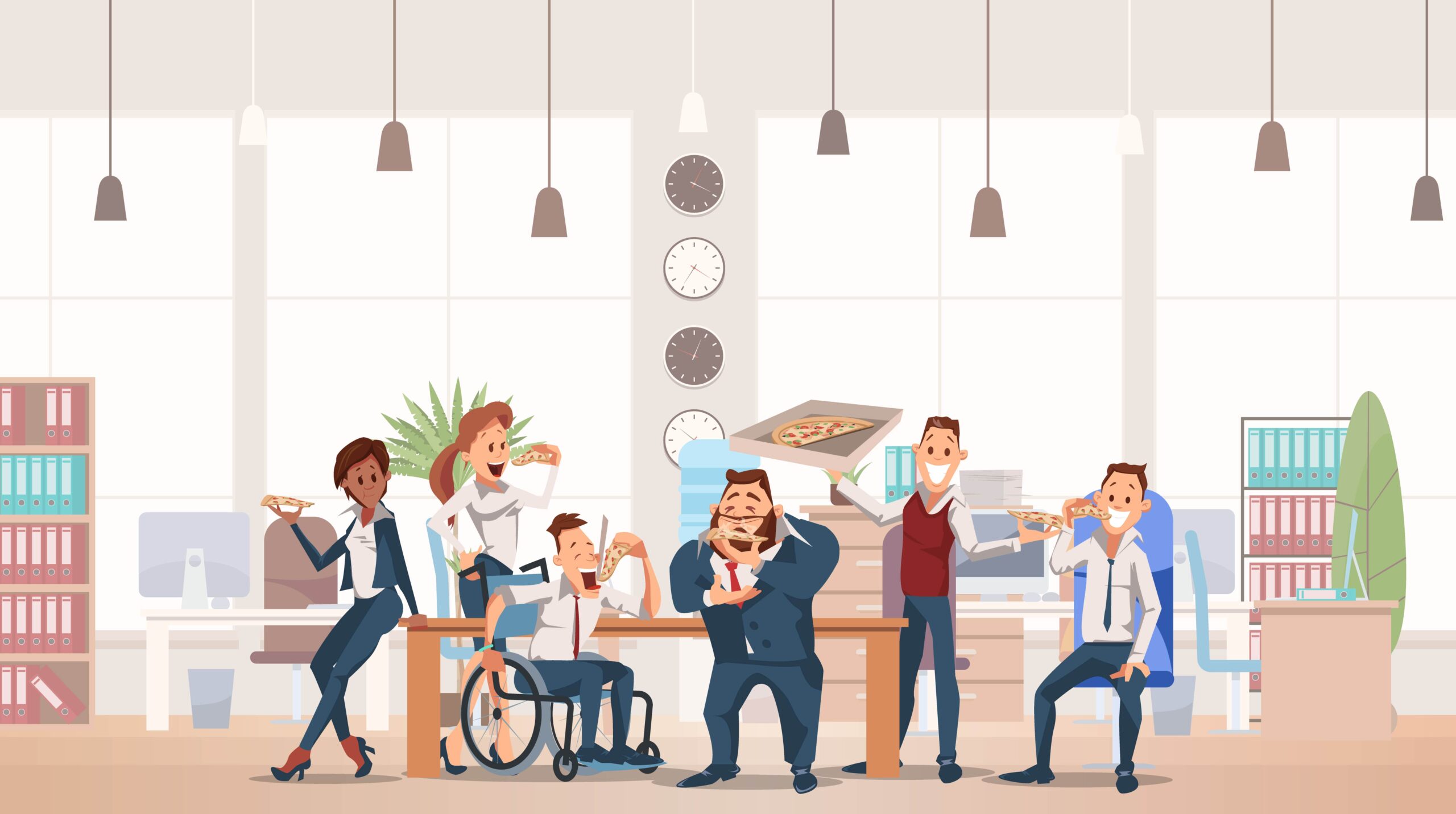 3 Fun Ways To Re-Invigorate Your Team After A Holiday Long Weekend
On behalf of the entire Synergy Merchants team, we hope that you greatly enjoyed your Civic Holiday long weekend. We understand, of course, that it can be a bit tough getting back into work mode after a fun and exciting past few days. However, as an employer, it's incumbent upon you to re-energize your team. There are plenty of creative and enjoyable ways to re-invigorate your team member and boost their motivation as they return to work.
Here are three:
1. Host a "Welcome Back Lunch".
Nothing says "Welcome Back" like free food! Arrange for a delicious spread of tasty treats including sandwiches, wraps and fresh fruit. This event can be held in the office kitchen or even outdoors if the weather permits. Consider choosing a creative theme and ask your team members to dress up accordingly. For example, you could have a "Hawaiian Luau" theme with tropical decorations and Hawaiian-inspired dishes. Encourage your staff to gather and share their holiday experiences, fostering a sense of camaraderie and bringing positive vibes back to the workplace.
On Worklife.news, Tony Case reports that corporate food catering company, ezCater conducted a survey regarding the impact of free food at work. It "revealed that 81% of business leaders believe offering free meals and snacks is the best way to incentivize workplace attendance. In the poll, 93% of bosses said more employees show up to the office on days when free food is served."
2. Set up team-building games and challenges.
Organize interactive activities that promote teamwork, communication and problem-solving. Consider fun games like escape room challenges, office scavenger hunts or friendly competitions like mini-golf and bowling. These activities not only inject fun and excitement but also strengthen bonds among team members. Reward the winning team with small prizes or a treat to keep the competitive spirit high and the smiles wide.
"Research shows that increased employee engagement results in better employee collaboration, communication, morale, motivation, and camaraderie," contends TeamBuildingHub.com, "The TINYpulse Employee Engagement and Organizational Culture Report surveyed more than 200,000 employees and found that respect among peers is the top reason why employees strive for better results. An excellent way to build respect is through developing genuine connections."
3. Revamp the workspace.
A simple change in the workspace can work wonders in lifting spirits. Consider a mini-office makeover, introducing fresh indoor plants, vibrant artwork or new colourful furniture. Encourage staff to personalize their workstations with fun and motivational decor, reflecting their personalities and passions. A clean and aesthetically pleasing environment can significantly boost team morale and overall productivity.
"A study by Harvard Business Review revealed that employees at one company were wasting more than 10 minutes a day just searching for adequate meeting spaces!" reveals Key Interiors, "The same study also found businesses that eliminated cubicles in favour of a more open, collaborative workspace reduced email volume by 50 percent, and yet their employees were more productive and had better communication."
To learn all about how Synergy Merchants' unique merchant cash advance program can help you to pay for your renovations, please don't hesitate to call us at 1-877-718-2026 or email us at info@synergymerchants.com. You can also apply online for a free, no obligation quote!