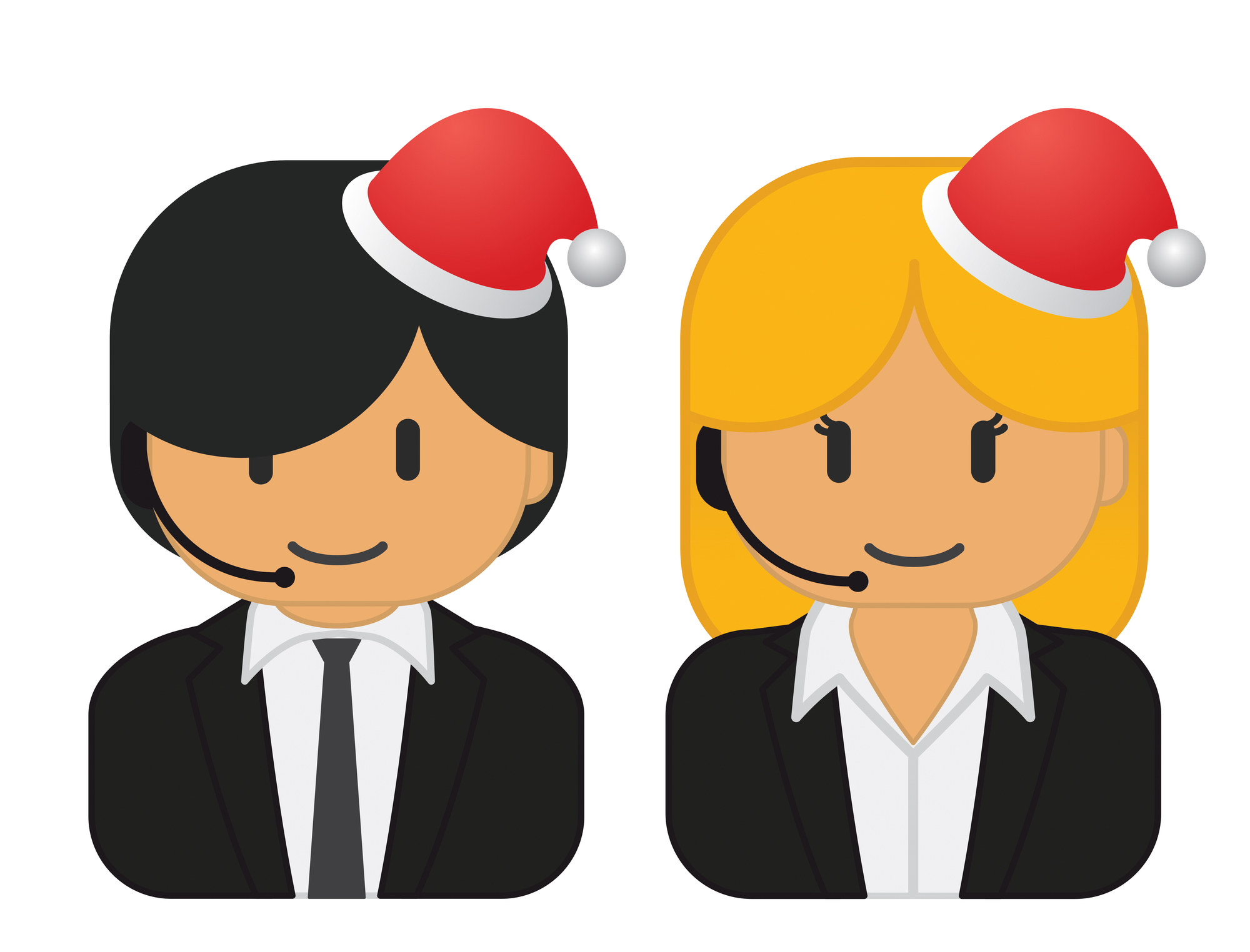 The Art Of Delivering Festive Customer Service
Welcome to the busiest time of year for your business! As you know, the holiday shopping season is a bustling time for companies of all kinds. The boost in both foot and online traffic provides your brand with the perfect opportunity to shine when it comes to customer service. Customers remember exceptional service. It can lead to increased loyalty and word-of-mouth recommendations long after the holiday season has passed.
Extend your store hours.
This is the time of year when simply being open longer can offer your business the chance to significantly grow its revenue. Holiday shoppers are, of course, people with responsibilities. They may not have a lot of opportunities to visit your store during normal business hours. Give your customers more flexibility by extending your store's operating hours during the holiday shopping season. Late-night and early-morning shoppers will especially appreciate the extra convenience.
"No matter how much thought you put into choosing your holiday hours, none of it matters unless you actually let your customers know about your special schedule," Colleen Egan of Square reminds us, "So don't forget to update your website, review sites, and social profiles with your holiday hours. That includes platforms such as Google My Business and delivery apps including DoorDash."
Prepare for "rush hour" online traffic.
Your online store should be well prepared for increased traffic and orders. Be sure to optimize your site for speed. As well, ensure that it is mobile-friendly to accommodate customers shopping on various devices. Be aware that the majority of shoppers will be using their smartphones and tablets to access your site. If you haven't yet, consider adding a live chat feature to offer the customer service your online shop's visitors will require.
"When a visitor opens the live chat on your website, you can immediately impress them using a strong greeting message," writes Yagmur of Trengo, "Live chat greetings make you 24/7 available, increasing your overall customer experience. You can also increase your conversion rates by offering your visitors a special discount for special occasions."
Provide gift wrapping services.
Convenience is the name of the game. For many people, finding time to go gift shopping is difficult. So just imagine how hard it is for them to find time to wrap the gifts they buy. When you offer complimentary gift-wrapping services, you both save customers time and make their shopping experiences even more special. This small gesture can set your business apart and create many positive impressions.
"Providing gift wrapping correctly, you can attract a lot of new buyers and increase loyalty to your brand," informs Valery Sha of Mageworx, "During festive seasons, this option can become a lucky find for consumers, especially for last-minute ones. It helps them save time and not think about purchasing all the wrapping stuff by themselves. Moreover, with gift wrapping included, customers can choose to deliver gifts right to the recipients."
Allow Synergy Merchants to help you provide festive customer service this holiday season! Please don't hesitate to call us at 1-877-718-2026 or email us at info@synergymerchants.com to learn all about how our unique merchant cash advance program can quickly fund your business needs. You can also apply online for a free, no obligation quote!