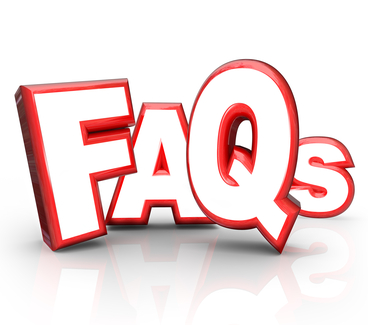 Tackling More Of Your Frequently Asked Questions
At Synergy Merchants, we're very well aware that, although we have been offering our unique merchant cash advance program for the better part of a decade, it is still a pretty new concept to many Canadian business owners. Regardless of how difficult it is to secure business loans from banks, they are still often sought after and thought of as the only solution to attaining extra working capital.
Merchant cash advances have changed the way Canadian entrepreneurs are able to grow their businesses. No longer are they forced to endure long, arduous and intrusive processes to get the necessary financing to help their companies to flourish. To keep things simple, the funding specialists at Synergy Merchants review credit card and debit card sales to determine how much of an advance a business owner is eligible for and how much it will cost him or her.
But we imagine you have a number of questions about how our program works. Let's see if we can answer some of them today.
What is needed in order for my business to qualify for a merchant cash advance? As mentioned, your eligibility for a merchant cash advance depends on your credit card and debit card sales. Therefore, if you are a cash-only business, you would be unable to qualify for our program. To qualify for a merchant cash advance, you only need to be accepting Visa, MasterCard and debit card payments from your customers.
What is the cost of a merchant cash advance? The answer to this question depends on a number of factors including your industry and the size of your average sale. However, it is mainly determined by the amount of money you receive through our program. Once one of our funding specialists determines how much you are eligible for, you'll know exactly what the cost of your advance will be. This is a one-time fee, not an interest rate.
How soon will I receive the money once I accept the cash advance? Recipients of our merchant cash advances get their money fast! Once the application process is complete, the funds are generally put into a merchant's account within 24 hours. And, it should be noted that the application process is a very quick one. In fact, we often provide our free, no obligation quotes within minutes of reviewing a merchant's credit card and debit card sales!
Will my poor credit history impact my ability to get a merchant cash advance? This is one of the biggest differences between applying to a bank for a business loan and requesting a merchant cash advance from Synergy Merchants. Eligibility for our program is not determined by one's credit history, nor is does it require collateral. Many of our clients have been able to grow their businesses with the help of our program after being turned down by their banks.
Does it matter who I use to process my credit card and debit card sales? It does not. The Synergy Merchants cash advance program utilizes an automated system that is integrated to work with every Canadian processing company. It is our job to finance your business, not to interfere with your payment processing. As we continue to promise, we make getting money for your business an easy process.
Who do I speak to if I have more questions? We imagine that you may have many more questions. And we certainly encourage you to ask them! For more information on our merchant cash advance program or to speak with one of our licensed funding specialists to get a free, no obligation quote, simply call Synergy Merchants at 1-877-718-2026 or email us at info@synergymerchants.com.