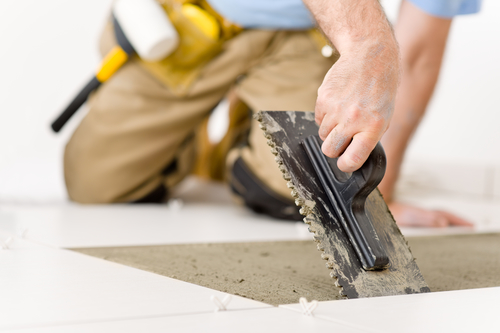 4 Tips For Renovating Your Store The Right Way
There is honestly no end to the list of things that Canadian business owners can do with the money they secure from Synergy Merchants' unique merchant cash advance program. Among the most popular, however, is buying new equipment, making repairs, advertising, buying new inventory and renovations. In our last blog, we highlighted just how important renovations are for business growth.
Are you thinking of renovating your store any time soon? Here are four tips for how to do so the right way:
1. Focus on the areas that people see first. You won't always be able to renovate your entire store. If you don't wish to overspend or close your doors to the buying public during the renovation process, your best bet may be to focus on particular areas of the store that matter the most to your customers. On the Mannequin Madness Blog, Linda Cahan suggests that you focus on "focal areas" of your store.
"If you can't re-do your store focus on the areas people see first," she recommends, "Focal areas are the first 5 areas seen as people enter your store. Take a survey among your staff, customers, friends and family to learn what those areas really are – not what you think they are. Now, merchandise them with colourful products, use color stories and add color and signs. Last but not least, light each area up!"
2. Let your customers bear witness to the process. Believe it or not, it's not always best to have a grand opening once your renovations are complete. In many cases, you'll want to allow your customers to literally get inside looks at the changes you're making. One, doing so enables you to keep your doors open so that money is continuously coming in. Two, it gives customers something extra to talk about when it comes to your brand.
Robert Thomas of QSR Magazine explains how his customers become part of the reimaging process of his business. "The best part about staying open was letting the customers see the changes," he reveals, "This goes a long way outside the store. They became part of the reimaging process and have the availability to go outside the store and tell others what is happening. This became one of our most valuable marketing opportunities for the new look."
3. Re-do your signage inside and out. Often, what people remember most about the look and feel of a business is its logo. If you're planning significant renovations to your store, you won't want to do so without redesigning the signage that is seen both inside and out of it. Updating your company logo will send a clear message about your brand imaging: "We are up to date, innovative and moving forward!"
"Signs get old fast," Cahan reminds us, "You can update your store immediately by updating your signs. Consider new sign holders. If you're currently using plexi and your store is more classic, look at picture frames. Just make sure the frames are either all the same style and color or work together visually."
4. Make sure to secure the necessary funding for the renovation process. It goes without saying that renovations cost money. At Synergy Merchants, we regularly provide merchant cash advances to business owners who are looking to renovate their stores. For more information on our merchant cash advance program or to speak with one of our licensed funding specialists to get a free, no obligation quote, simply call Synergy Merchants at 1-877-718-2026 or email us at info@synergymerchants.com.