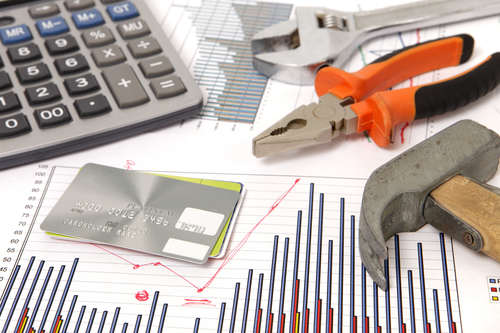 Why Are Renovations So Important For Business Growth?
The ways in which a business presents itself to the general public can mean the difference between it securing substantial growth and risking the closing of its doors. Perception is everything. And when the public perceives a business to be doing well, it is a lot more likely that people will continue to support it. When a business is perceived as performing poorly, it is a lot more likely to lose patronage.
How do renovations keep customers coming back? When a business owner regularly updates the look of his/her store, it sends a very clear message to the buying public. "Exciting things are happening here!" "We're always on the cutting edge!" "We're making sure that you're always happy!" Take your pick. Any of these exclamations among others just like them is part of the message you're sending to your customer base when you regularly renovate your store.
How often should a store be renovated? That all depends on the types of renovations you have in mind. Remember that you're not going to require a complete overhaul on a regular basis. Sometimes, all it takes is some new signage and a rearranging of your displays. On the Mannequin Madness Blog, Linda Cahan reveals that one of the top ways to begin renovating your store is to simply clear the clutter.
Doing so "works better than anything else to change the appearance, energy and ambience of your store," she writes, "This doesn't mean that if you have a 'cluttered, hunt and peck' style of merchandising you now have to switch to museum geometrics. This means getting rid of stuff on the floor, behind your cash/wrap desk, in the corners and halls. Clean out your stockroom and make it easy to find the things that need finding. Start with one area a week until your store is done. It will feel fresh and new."
So when are big renovations necessary? Well, that all depends on what you're trying to achieve for your brand. Are you adding new product lines and looking to expand your customer base? Are you completely changing your brand's image? Are you offering a new service that requires your space to be utilized differently? In some instances, you may require a complete overhaul of your place of business. Robert Thomas of QSR Magazine writes that, if so, store owners should "go big or go home".
"Don't just look at new seating or painting the walls; a complete change and fresh look should be the end goal," he advises, "New architectural features are good, but a complete overhaul and look of the store will excite the customer more. Moreover, the big changes can improve the image but can also have the potential to improve other aspects of the business, like operations and marketing."
Obviously, the extent to which you wish to renovate your store and the frequency of your renovations all depend on what you want to achieve for your business and how much you can afford. This is where Synergy Merchants' unique merchant cash advance program can really help you. Many of our clients have utilized our program in order to get quick cash to renovate their places of business. And we're happy to report that they've achieved widespread success, as a result!
Getting a free quote with no obligation to take our merchant cash advance is easy. All we require is a review of your past credit card and debit card sales. This will help us to determine how much of a cash advance you're eligible for and what it will cost you. The process is so much quicker and easier than attempting to secure a business loan from a bank. Give Synergy Merchants a call at 1-877-718-2026 or email us at info@synergymerchants.com today!