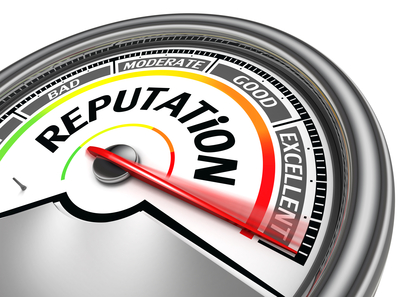 The Importance Of Building Your Business Reputation
It can be argued that the reputation of your business is everything. Regardless of how excellent your products and services are, if the general public isn't aware of it, your business stands to suffer quite greatly. Obviously, there is a lot of competition out there. And if your competitors have advertised themselves in ways that have given them better reputations than the one you have, you stand the chance of being unable to compete in your marketplace.
Of course, building your company's reputation will not only depend on how it is advertised. For the most part, your reputation depends on the ways in which customers are talking about you. Especially in today's internet-obsessed world, word spreads fast. And what you do to get people to spread positive words about your brand is integral to its success. On BusinessInFocusMagazine.com, Leon Bracey discusses the importance of your company's reputation.
Just how important is your company's reputation? "The reputation of a business is essential to its survival," he writes, "The trust and confidence of the consumer can have a direct and profound effect on a company's bottom line. Recently, the importance of reputation has become increasingly apparent, as companies such as BP and Toyota have had to cultivate their responses to crises in order to maintain the reputation and standing of their companies to the world."
It should be noted that the ways in which you deal with customer complaints play a huge factor in developing the reputation of your brand. In many cases, it is what makes or breaks a customer relationship. Recently, a client informed us of a poor experience he had with a meal in a restaurant. He decided to call the establishment's head office to make the complaint. And while he was told that his call was appreciated, no apology or compensation was offered. Understandably, this soured his opinion of the company and he is not likely to support it again.
How can a positive company reputation grow your business? When you better your reputation, you better your chances of drawing customers away from your competition. Had the restaurant's head office representative offered a gift card, for example, our client would likely have visited the establishment once again. Instead, he is now compelled to try another restaurant for similar meals in future.
"While an intangible concept, having a good reputation can benefit a business in a multitude of ways including: consumer preference; support for an organization in times of crisis or controversy; and the future value of an organization in the marketplace," says Bracey, "If an organization has a good reputation in the marketplace, consumers may have a preference for that company even if there are similar businesses offering the same products or services for different prices."
What can be done to improve your company's reputation? You can do quite a lot actually! In many cases, business owners decide to renovate their storefronts in order to convey to the buying public that their companies are "moving up". If you wish to establish yourself as an industry leader, you'll have to play the part. And updating the way your business looks will significantly help to grow your reputation as a top-notch company.
How can Synergy Merchants help you to improve your reputation? Our merchant cash advance program provides Canadian business owners with a quick and easy method of getting the financing necessary to grow their businesses. Many of our clients have utilized our program to renovate their business locations and have enjoyed increased success, as a result.
For more information about our merchant cash advance program or to speak with one of our licensed funding specialists to get a free, no obligation quote, simply call Synergy Merchants at 1-877-718-2026 or email us at info@synergymerchants.com.