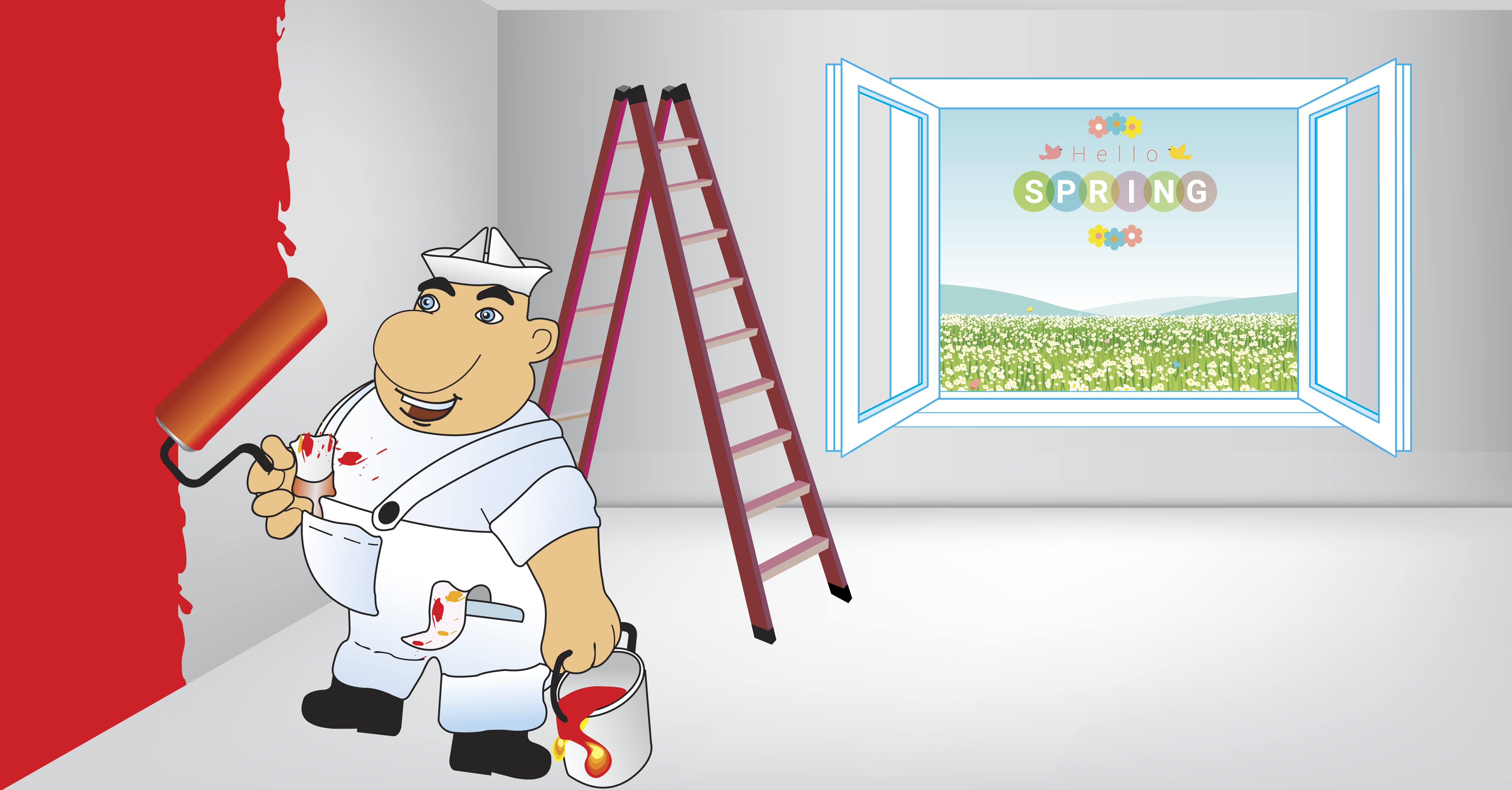 Renovations: Taking Spring Cleaning To Another Level
Spring is here! It became official as of yesterday. And although there is still snow on the ground on most places throughout Canada, we're all headed for warmer days in the very near future. As a business owner, this is a great time of year. It offers you the opportunity to get in on an age-old pastime – spring cleaning. However, this year, you may just want to take your spring cleaning routine to a whole new level.
Spring is a great time to renovate your store! By going as far as renovating your store instead of simply tidying it up a little, you will give your customers more reasons to be interested in your business. By renovating, you are declaring that your business is moving forward. The "same old, same old" connotes stagnancy. Consumers are always looking for what's new and exciting.
A newly-renovated store will excite your customer base.
Let's talk about your current customers first. Remember that consumers enjoy building relationships with the brands they support. Your newly-renovated store will give them an entirely new reason to keep coming back. Now, for those who've never visited your store before, its fresh new design will be a great way to entice them to start checking it out.
To excite as many shoppers as possible, Robert Thomas of QSR Magazine recommends that you go all out with your new renovations. "New architectural features are good, but a complete overhaul and look of the store will excite the customer more," he writes, "Moreover, the big changes can improve the image but can also have the potential to improve other aspects of the business, like operations and marketing."
Renovations will rejuvenate your brand image.
Not only will a newly-designed store convey that your brand is forward-moving and innovative, the new design will give you the opportunity to market the business better. Canadoo.ca points out that including more branding in your store's new design is a great way to enhance the brand's image.
"A business renovation will give you an opportunity to coordinate your workspace with your company's brand," says the site, "You can install company logos and paint walls to match the colours in those logos. A consistent brand image is an important element of a company's success; so if your brand and your office design are out-of-sync, it might be time to renovate."
There is great value in keeping your doors open during renovations.
We know what you may be thinking. "I can't afford to close my doors in order to renovate the store." The good news is that you don't have to! Many renovations are completed without interrupting business hours. In fact, it's even recommended that you keep your doors open to give customers a glimpse of what's to come.
"The best part about staying open was letting the customers see the changes," Thomas explains of his store renovation experience, "This goes a long way outside the store. They became part of the reimaging process and have the availability to go outside the store and tell others what is happening. This became one of our most valuable marketing opportunities for the new look."
Worried about how you'll afford your renovations?
Synergy Merchants has got you covered. Our unique merchant cash advance program can get you the funding you need within 24 hours! To get a free, no obligation quote, please don't hesitate to call us at 1-877-718-2026 or email us at info@synergymerchants.com.