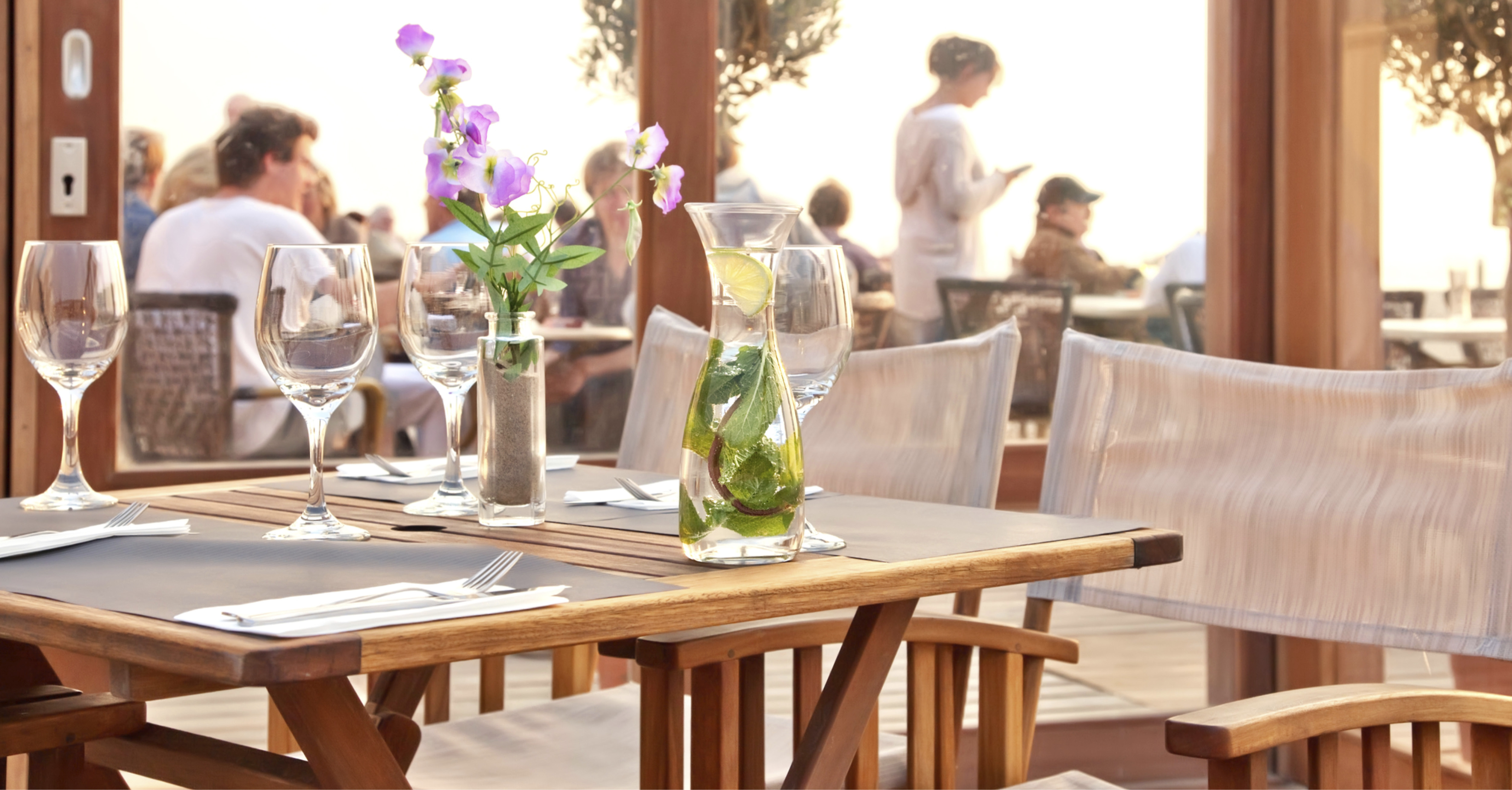 Preparing Your Restaurant For Patio Season
With Spring officially underway, it's inevitable that warmer days will soon be here. For restaurant owners, this is a very special time of year. This is especially true for those who have patios which have gone unused all winter long. Patios offer restaurants a lot more space to accommodate guests. Naturally, this leads to higher profits.
Don't take the upcoming patio season for granted. It's important to not just assume business will grow when the warmer weather arrives. Be sure to take the necessary steps to make your patio-having restaurant a top choice for hungry customers this spring and summer.
Make sure it's in tip-top shape.
Winters can be rough. Especially if your patio isn't covered, it has likely endured snow, water and dirt damage over the past several months. Unquestionably, your patio will require a thorough cleaning before it opens back up to the public.
"If you have existing patio furniture, make sure you clean that as well," reminds Diane Chaisson on RestoBiz.ca, "If you have to buy new patio furniture, consider spraying it with a sealant or protector to ensure that it lasts for several more years. If your existing patio furniture is looking a bit worn out, considering giving it a paint job."
Cater to the ears.
Restaurant owners are often so concerned with the taste buds of their patrons – as they should be – they forget that restaurant visits need to be amazing auditory experiences as well. It may be tough to offer your visitors pleasant soundscapes if your patio is directly beside a busy street. BuildItByDesign.ca offers some sound suggestions for blocking the noise out.
"If your restaurant is located in an area with a lot of street traffic – noise pollution can sometimes become an issue," says the site, "Be one step ahead of the noise by creating an auditory experience that best fits the vibe of your dining facility. Outdoor sound systems, freestanding water fountains and live local music are three very different, but very effective methods of claiming more than just taste buds!"
Improve the seating.
Is there a way to set up your patio tables and chairs in a way that will allow you to accommodate more guests? Perhaps, last year's design could use some reconfiguring. Maybe it's time for new patio furniture. A change to the actual seats and the seating arrangements can attract the attention of those looking for fun outdoor places to enjoy meals and drinks in the months to come.
"Try to get as many seats into your patio as possible, but still keeping it comfortable for your guests," advises Chaisson, "Consider the type of crowds you attract. If your restaurant caters to younger, larger groups of people, you might want to set up comfy couches and coffee tables for gatherings. If your restaurant turns its tables several times in an evening, small café tables might work better."
Advertise your spring and summer specials!
It's the perfect time of year to begin advertising the fact that your restaurant will soon be opening its patio. Go one step further and promote the fact that you'll be offering specials when patio season arrives. And don't be concerned about how you'll afford your upcoming marketing campaign. Synergy Merchants has got you covered!
For more information about our unique merchant cash advance program, please don't hesitate to call us at 1-877-718-2026 or email us at info@synergymerchants.com.