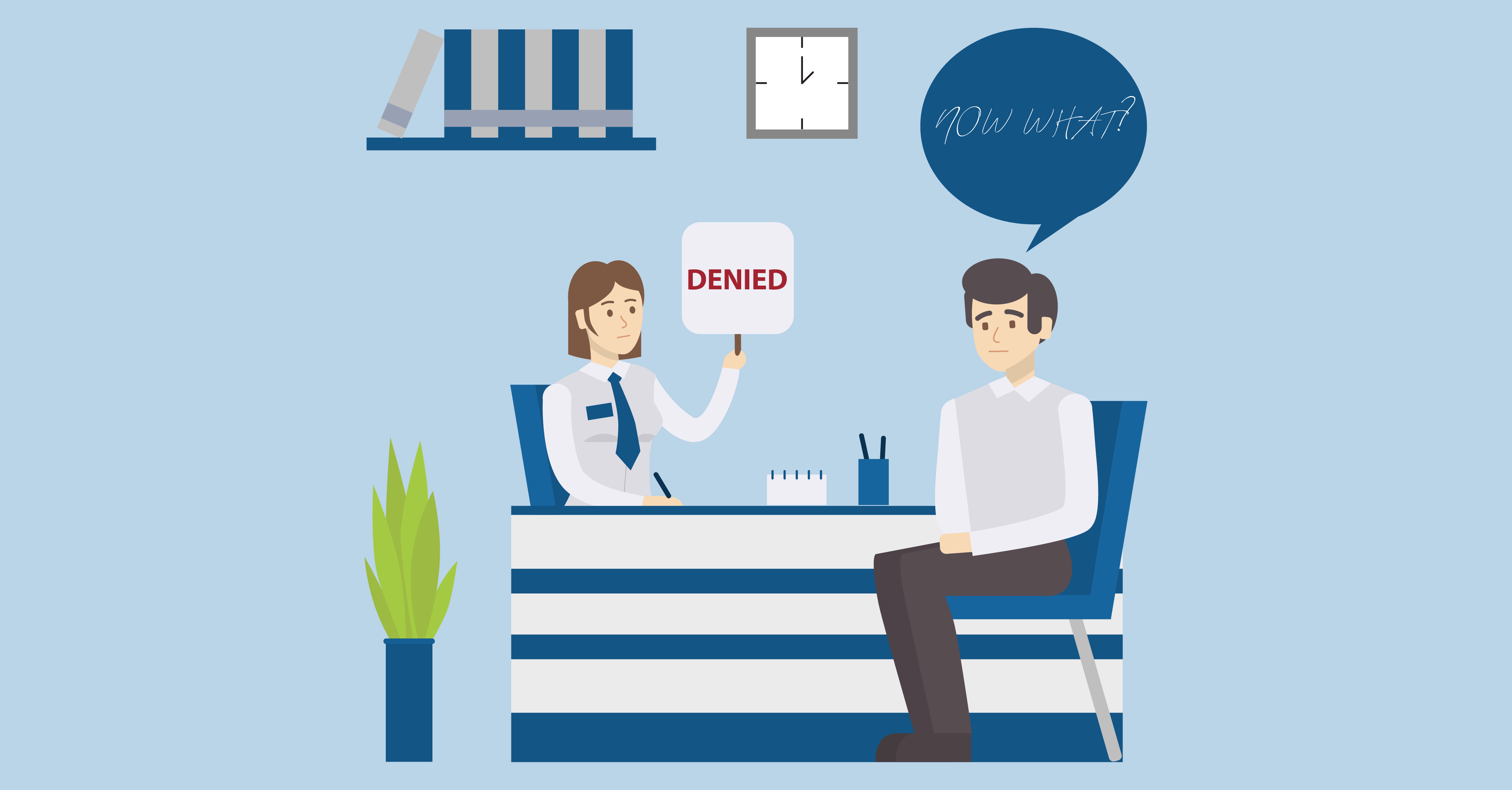 What To Do If Your Business Loan Application Is Denied
All you want to do is attain funding to grow your business. It seems like a reasonable enough request, doesn't it? After all, you've put in a number of good years getting your business of the ground. It has a fairly stable and supportive customer base and you've increased profits over the years the business has been operational.
Sure, you're not running a major corporation. You could always do with more customers and higher profits. So it only makes sense that you'd like to invest in a big advertising campaign or perhaps some renovations to improve the overall image of your store's location. So why won't your bank help you out? Getting turned down by a bank you thought you could trust sure doesn't help you to take your company to the next level.
Why did your loan application get denied?
As far too many small business owners in Canada have discovered, loan officers have long lists of requirements in order to approve small business loan applications. They include hard looks at credit histories, requests for collateral and examinations of companies' cash flows. If you have bad credit, no collateral and a poor cash flow, you're not likely to receive an approval from any bank. So what should be your next step?
Correct your credit.
On TheBalance.com, Justin Pritchard suggests that you look into fixing any potential errors. Maybe there are errors on your credit report that you shouldn't be held responsible for. Look into having those mistakes corrected so your credit history doesn't reflect so poorly on your reputation.
Pritchard also suggests you help your credit rating by paying off any debts you may have outstanding. "Your other loans could be part of the problem," he writes, "Lenders look at how much you spend on debt repayment each month, so reducing that expense makes you look better as a borrower."
Talk with your banker.
Many Canadian business owners complain that their loan applications were denied without explanation. If you have no idea what caused your application to be rejected, simply contact your banker to ask some pertinent questions. You have the right to know why your request for business funding was denied. Although it can be an awkward conversation, you owe yourself and your business the clarity that will help to provide you with a clearer path to funding.
Find an alternative.
Chances are that you'll need to look into an alternative funding source. Synergy Merchants' unique merchant cash advance program has often served as the ideal alternative to business loans for Canadian entrepreneurs. Unlike with bank loans, there are no credit checks, collateral requests or discussions of cash flow.
Merchant cash advances are not loans. They are lump sum payments in exchange for an agreed upon percentage of future credit card and/or debit card sales. The term is now commonly used to describe small business advances that are repaid in less than 18 months.
Synergy Merchant Services offers a quick injection of cash into your business. And, by quick, we mean the same day! Our approval process is very relaxed and we approve every qualified application for some advance, guaranteed. For more information about our unique merchant cash advance program, please don't hesitate to call Synergy Merchants at 1-877-718-2026 or email us at info@synergymerchants.com.