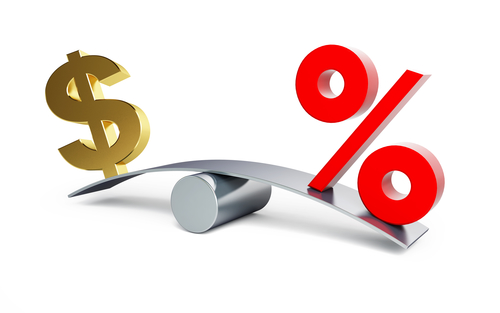 Merchant Cash Advances VS. Business Loans
Okay, let's break it down. Canadian business owners have options when it comes to securing extra working capital for their businesses. But what is the best option out there? It's no secret that, at Synergy Merchants, we believe strongly in the merchant cash advance. We believe that it is the quickest and easiest way for merchants to receive money in order to grow their businesses. But is it really?
Let's take a look at some of the major differences between merchant cash advances and business loans.
The approval process. For business loans, a bank will generally require a long list of must-haves in order for business owners to be approved. According to Kabbage.com, they include an excellent credit history, a solid business plan, a strong and compelling personal resume, "bulletproof" Profit & Loss statements and an understanding of what type of loan you need. Evidently, you'll need to come prepared with a lot of documents.
For merchant cash advances, we require a review of a merchant's credit card and debit card statements. That way, we will be able to determine his/her average monthly sales that are generated in this way. We do not look at cash sales. With this information, we can determine exactly how much of a merchant cash advance we can provide and how much it will cost. There are no other documents required in order to receive this free, no obligation quote.
The way customers are charged. For business loans, customers are charged interest rates on top of the money that is being borrowed. This interest rate can be determined by a number of factors. And if you're not a mathematician, the process by which you arrive at the total amount you're required to pay can be quite convoluted. You're required to make minimum payments each month and if they are not submitted on time, your interest rate could increase.
For merchant cash advances, customers are charged a one-time fee. This is also based on a number of factors, but is predominantly determined by the amount of the cash advance. The one-time fee is simply an amount placed on top of the money you are advanced. You are not borrowing money so you are not being charged interest. The total amount of your repayment is determined right way and it never changes. There is no risk of it increasing.
The way the money is paid back. For business loans, merchants are required to make minimum monthly payments. We pointed this out earlier and revealed that interest rates can be impacted by late payments. As well, late fees can be placed on accounts for payments that don't come in on time. Regardless of how well your business is doing or how slow sales may be, you must make a payment by a specific date each month.
For merchant cash advances, merchants have their payments made automatically for them through a small percentage of their future credit card and debit card sales. There is no minimum requirement to be made and there is no due date. Payments are made only when sales are made. That way, no payment is submitted that a merchant cannot afford. We only get paid when you get paid first. If sales are good, payment is quicker. If sales are slow, payment is slower.
Which of the two ways to secure extra working capital for your business do you think would work better for you? For more information on our merchant cash advance program or to speak with one of our licensed funding specialists to get a free, no obligation quote, simply call Synergy Merchants at 1-877-718-2026 or email us at info@synergymerchants.com.