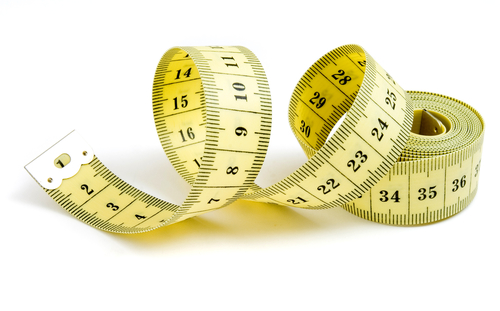 4 Important Measures For Every Small Business Owner To Take
There are many different steps for small business owners to take when they wish to grow their businesses. But not every step is for every business owner. That is why it's so important to come up with a sound strategy that is specific for fostering growth in your specific industry. There are, however, some important measures for every small business owner to take if he/she wants to become a greater success.
Here are four:
1. Be smart about your timing. No matter what marketing strategy you employ, it's wise to strategically launch it at the right time. This underlines the importance of having your hands on the pulses of your customers. Knowing exactly what they want and when they want it will be a key ingredient in making any marketing strategy work. On FastCompany.com, Faisal Hoque speaks to the fact that timing is everything.
"The timing of your product or service must be right in the marketplace," he insists, "Mackey bit on the organic and natural food revolution just as the public's palate for these products oozed into the mainstream, but if the market isn't ready and you are way ahead of the market, then you must possess the drive and the willingness to sacrifice in order to make that product or service work."
2. Focus on building your brand image. To secure long-term success, your marketing strategy shouldn't be focused on the selling of any one product or service. It should highlight your brand messaging in a way that encourages the general public to want to support your brand for the long haul. Providing memorable experiences and making people feel that they are a part of something special are parts of the strongest ways to advertise your brand.
"Whole Foods shoppers are loyal and believe they are embracing a healthy and socially conscious lifestyle by shopping at the stores," offers Hoque as an example, "If you want to create a scalable business, you have to understand just how crucial it is to build brand equity. The emotional attachment that links customers to your product, as opposed to any other, translates into sustainable growth."
3. Get involved in charities. No matter what industry you're a part of, it will never hurt your brand to have it associated with a worthwhile charity. Being charitable always provides your company with a win-win situation. Not only are you giving towards people in need through worthy causes, but you'll present your brand in a very favourable light to the general public. Select a charity or charities closest to your heart and begin your affiliation(s) right away.
"The average consumer today is highly tuned into issues that affect the world," reports Rob Wormley on WhenIWork.com, "Supporting a charity or cause that relates in some way to your business or values will cost some money, but it doesn't have to be anything drastic in order to make an impression on your customers."
4. Secure financing for your business. At Synergy Merchants, we're happy to offer our unique merchant cash advance program to small business owners in Canada who are looking to grow their businesses. Unlike with bank loans, our program offers money fast and without the long drawn out processes generally associated with business loan applications.
For more information about our merchant cash advance program or to speak with one of our licensed funding specialists to get a free, no obligation quote, simply call Synergy Merchants at 1-877-718-2026 or email us at info@synergymerchants.com.