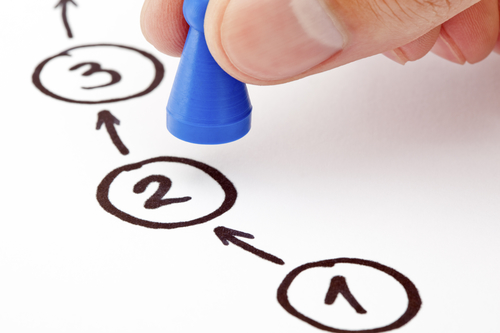 3 Steps That Will Help You To Grow Your Small Business
It's a safe bet to say that all business owners have at least one thing in common (other than being business owners, of course). And that is a drive to take their businesses to higher heights. No matter how big or how small a business is, its owner always wants to see it become a greater success than it already is. In our last blog, we listed a few smart ways that entrepreneurs can expand their small businesses. In what other ways can you help yours to grow?
Here are three steps you can take:
1. Diversify. Most people get nervous when they consider implementing a strategy for growth that may appear to come out of "left field". For example, have you ever heard of a dry cleaner that sells ice cream? Such a business would likely be alone in offering such a treat, but would also be able to make the claim that "if you stain your clothes with ice cream, we'll get it out for free!" Okay, perhaps this marketing strategy is a stretch. But you get the idea.
On LineShapeSpace.com, Ken Micallef offers up a more sound suggestion. "I have a client in environmental engineering; he asked his clients what new service they wanted, and they responded: a service based around building sustainability," he explains. "He employed experts in that area, and he made sure the new service was of the same quality or better than his existing services. The rule is to make sure your diversification addresses a need of your existing clients."
2. Always save for a rainy day. It's important to be financially responsible. As a business owner, the onus falls on you to spend money wisely so that your business isn't suffering any consistent losses. This is especially true when it comes to advertising your company or finding ways to expand it. On InfusionSoft.com, Jeanette LeBlanc reminds business owners that you have to be meticulous about every little thing you spend money on.
"Always leave extra padding in your budget for things that you overlooked or didn't account for in your expansion," she recommends, "Even small things can derail your budget. Keep your eyes on the bigger picture AND the bottom line. Ensure your investments make sense for your dreams AND your bank account, and always overestimate the projected costs to ensure you don't end up in a tight spot later on."
3. Get active on social media. You can rest assure that this suggestion is the one that will cost you the least amount of money. Signing up for and using a Facebook, LinkedIn or Twitter account is completely free. But being active on these platforms can pay dividends. Arguably, social media provide us with today's most popular ways to communicate with people across the world. Why not utilize it to get the word out about your brand?
"Use Facebook, LinkedIn, and Twitter to post events, new product offerings, sales, software specials—anything new and different," suggests Micallef, "LinkedIn has expanded their product offering, and they are modifying their software to make it better for businesses to find each other. What's great about Twitter is the range of different accounts…If you're a fan of a particular designer, you can respond to their tweets, and everyone who follows that designer will see your response."
Obviously, the taking of each of these steps will be greatly assisted by extra working capital. But how do you get your hands on it fast? Synergy Merchants' unique merchant cash advance program has been getting Canadian business owners the money they need to grow their businesses for years. To speak with one of our licensed funding specialists to get a free, no obligation quote, simply call us at 1-877-718-2026 or email us at info@synergymerchants.com.