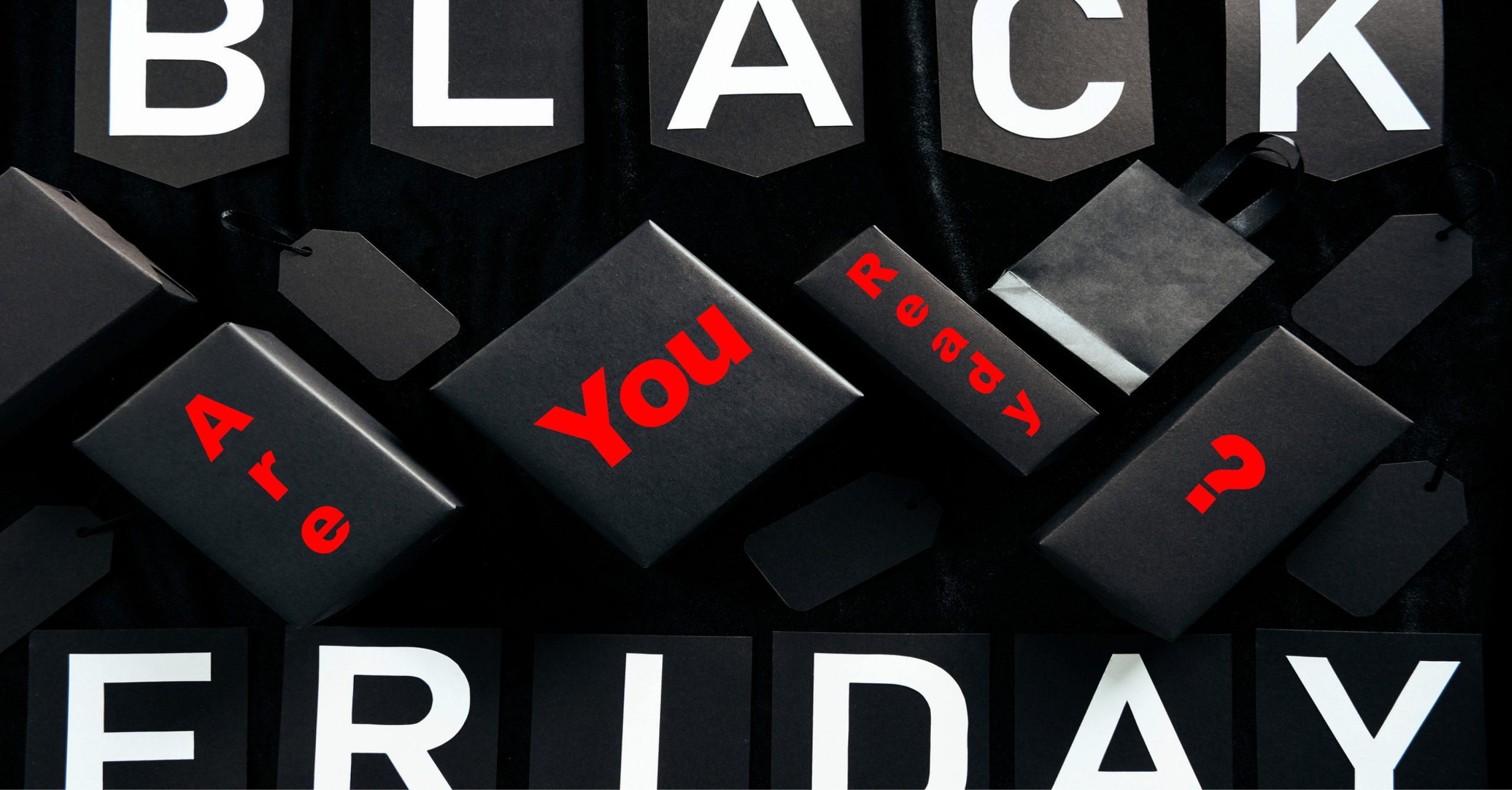 Making Last Minute Preparations For Black Friday
This Friday, November 29th is Black Friday 2019. Although it's a tradition that was popularized in the United States because it's the day that follows their Thanksgiving, it's just as an exciting an occasion, here in Canada. Black Friday offers holiday shoppers incredible savings on many of the most popular products of the season. Is your store ready to handle the expected increase in foot traffic?
There are only a few days left to prepare for the undeniably busy day (Black Friday is known as the busiest shopping day of the year). However, there are some last minute preparations you can still make in order to make sure you maximize your sales.
Make every effort to promote your discounts.
Of course your store is offering discounts! Isn't every store? How can you make sure your place of business stands out? Make the next few days count, that's how! Go hard on promoting your Black Friday discounts using every single resource you have. As Matt Ellis insists on Zapier.com, you should utilize your company website by placing hero images on the homepage and banners on the site pages.
He also recommends that you go crazy on social media with periodic posts during peak hours, profile page banners and links and text descriptions in your profile. Don't neglect in-store marketing though. Ellis recommends posters in the windows, signs on display at the register, display cases for popular items and giving badges for employees to wear on their uniforms.
Take care of shipping for your customers.
The Monday following Black Friday is traditionally known as Cyber Monday. It's the online version of the busiest shopping day of the year. With that said, most retailers have caught on to the fact that they don't have to wait until Monday. Many offer Black Friday savings online as well as in-store. By promoting free shipping on Black Friday, your online store will get an advantage over others that aren't offering the big-time customer pleaser.
"All shoppers have the same goal – to find the best deal," notes Multiorders.com, "It unifies pricing, quality and delivery. As a result, if you don't offer free shipping, you should consider doing it at least for Black Friday. Basically, customers tend to pay more for the product if it has free shipping. Also, it is a convenient way to stand out from your competitors."
Offer a gift wrapping service.
This Black Friday, it will be the small things that will make the biggest differences. Can you offer a gift wrapping service? It may sound like a crazy idea given the big crowds you're expecting, but booking numerous staff members, strictly for the purpose of wrapping gifts, may just give you the edge you're looking for.
"If you work in sales, perhaps you're already familiar with the idea of customer pain points," writes Ellis, "For holiday shoppers, there's one such pain point that's always easy to predict: gift-wrapping. Although some of the more festive shoppers enjoy gift wrapping, for many others, it's just a time-consuming chore. If a store were to gift wrap the purchases for them, it would be a big help, one that many would even pay extra for."
Unquestionably, your Black Friday advertising campaign will be bettered by some quick and much-needed business funding. Find out how Synergy Merchants' unique merchant cash advance program can get you the cash you need within 24 hours. Call 1-877-718-2026 or email us at info@synergymerchants.com. You can also apply online for a free, no obligation quote!