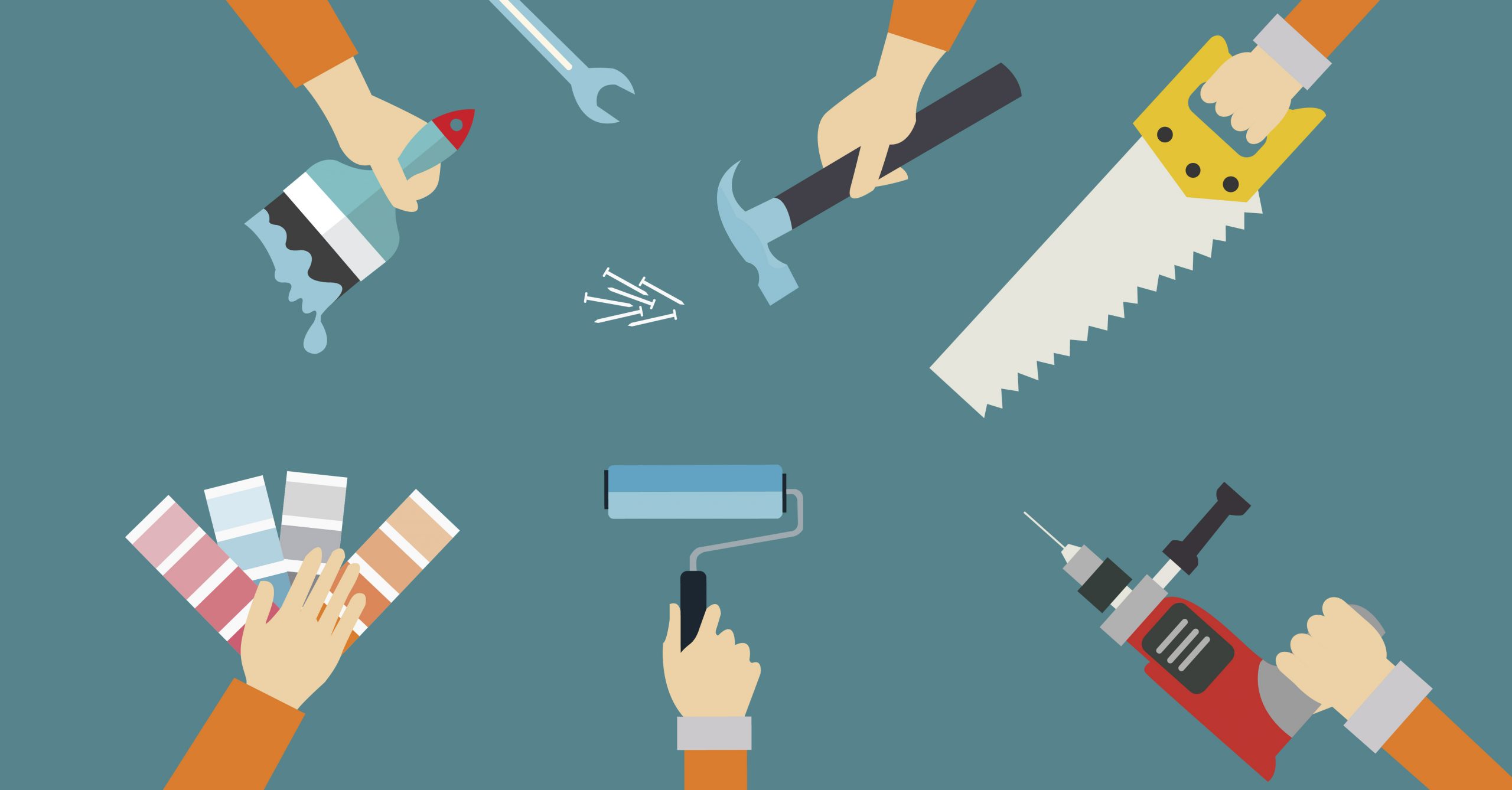 Is Your Store Due For A Reno In 2020?
What is your New Year's Resolution for your business? Is it to increase sales? Is it to grow your customer base? Is it to outshine your competition? All of the above can be achieved by making a significant change to the way your place of business looks. Perhaps, 2020 should start with some renovations!
Renovating your store is a pretty big undertaking, we admit that. But it's the type of business decision that can make a huge difference in the way your brand is perceived and in the amount of support it gets.
Do you need to boost your sales?
Who doesn't, right? By renovating your store, you'll communicate to members of your target audience that your business is "happening", "forward moving" and "innovative". As Kim Perkins affirms on RetailMinded.com, renovating can create a "buzz" that attracts new customers as well as generate excitement in your current customer base.
"The right remodelling job can definitely increase your sales," she writes, "Customers tend to spend more in a store that exudes quality and updated style…Just by investing time and money in a renovation project, you send a message to your customers that you have faith in your business longevity."
Do you need a better floor plan?
We have to admit that we're a bit surprised at how successful Netflix is. Even though it's an excellent streaming platform for movies and TV shows, we find its layout confusing. When you open up Netflix, movies and television shows, from a wide variety of genres, appear beside each other following no rhyme or reason. There is no alphabetical order of any kind.
The way we see it, Netflix could use a bit of an overhaul. We'd love it if releases were simply categorized by genre or by release date or by some sort of sensible grouping! Are customers having a similar issue with your store? Does your floor plan make things confusing? Are certain items placed beside each other when they could reasonably be placed in separate aisles? Are your product displays eye-catching or are they eyesores?
"When giving your store an overhaul, focus on your layout, floor plan, and visual merchandising," advises Neda Imbimbo on BigRentz.com, "These components can have psychological effects on your shoppers. The most important thing is to tell a story in your store and utilize all building features to influence shopping behaviour."
Do you need to best your competition?
Are your competitors luring your customers away? Are they offering products and services that your store is not? A renovation will work wonders in encouraging your customers to come back. As Perkins explains, by offering customers a fresh and creative shopping experience, you are offering them more than the competition.
"Just like the message about believing in the future of your store that renovation sends to your customers, your competitors will get the same silent memo," she notes, "It's always a good idea to be perceived as an innovative leader in your community. People take notice and they want to be associated with, and spend money at, a winning enterprise."
Needless to say, renovations can be costly. However, with the help of Synergy Merchants' unique merchant cash advance program, you can get your hands on the money you need within 24 hours! For more information, please don't hesitate to call us at 1-877-718-2026 or email us at info@synergymerchants.com.