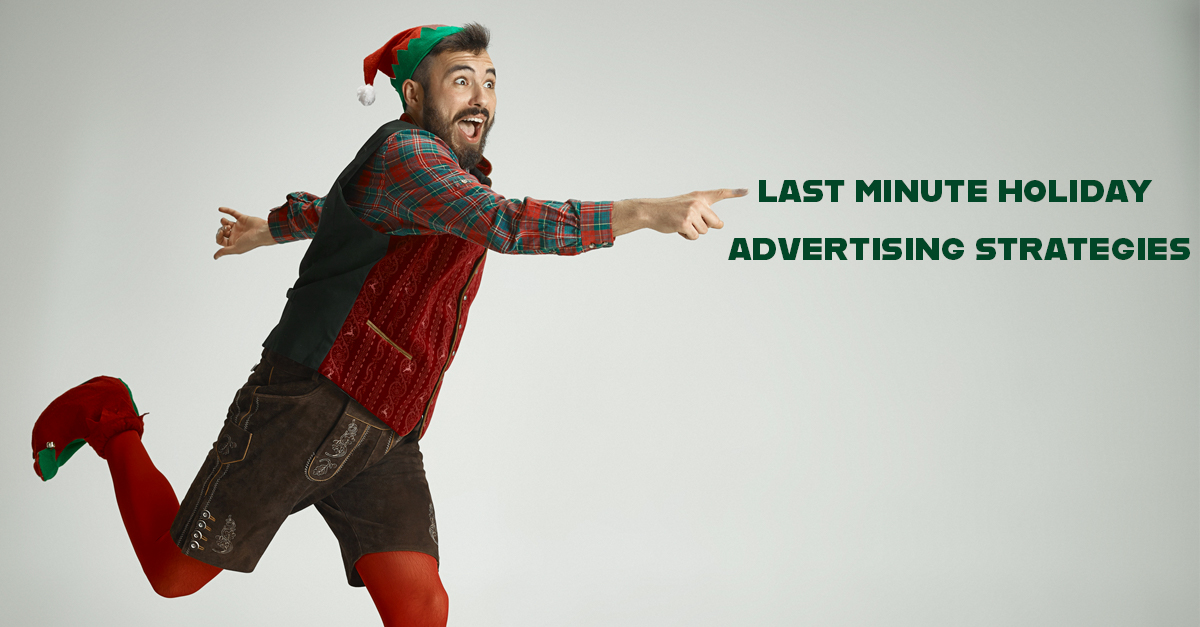 3 Last Minute Holiday Advertising Strategies
A week from today will be Christmas Eve! That pretty much means that you have one week left to go all out in order to maximize your holiday sales. Don't assume it's too late to launch a new advertising strategy that will attract last minute shoppers. The next week, in fact, could mark your biggest sales week of the entire year!
Here are three last minute holiday advertising strategies:
1. Post a new video to your social media channels.
If we've written it once, we've likely written it hundreds of times. Social media are key methods of attracting members of your target audience to your store. After all, everyone is on it! You'd be hard pressed to find anyone who doesn't have at least one of the following: Facebook, Twitter or Instagram. Shoot a video highlighting your last minute sales and top-of-the-line products and post it to all your platforms!
"Video marketing is wildly effective," insists Jacinda Santora on OptionMonster.com, "Video marketers enjoy a 54% increase in brand awareness and 66% more qualified leads per year…With the rise of live streaming on social media sites, creating engaging video content has never been easier. And, if the thought of going live is a little terrifying, you can always create a short pre-recorded video to add to your Instagram or Facebook stories or add to YouTube."
2. Offer expedited shipping and store pickup options.
Many business owners fear their online sales will drop over the next week because customers assume their ordered products won't get to them by Christmas. Quell those fears. Offer expedited shipping to ensure that all packages are delivered by the 24th. Also allow for online orders to be picked up in-store. Doing so will make a big difference between your online shop and others. Expedited shipping and store pickup options can drive sales that would otherwise not be made.
"Shoppers love convenience, especially as the Christmas 'deadline' draws near," says Maria Breaux of Marin Software, "This is the time when it either may be too late for timely shipping, or when people might prefer not to pay extra for expedited delivery. Have you made store pickup available in the days leading up to Christmas? Is this reflected in your shopping ads?"
3. Launch a new email campaign.
Another statement we've proclaimed a hundred times if we've said it once is that it's easier to garner support from current customers than it is to attract new ones. Keeping that in mind, it's wise to email your list of subscribers. A direct email to those who have supported your store in the past is a great way to encourage repeat business.
"Email marketing was responsible for 24% of holiday sales during the 2018 holiday shopping season," reveals Santora, "You literally can't afford to not send out holiday sales promotion emails."
If you're under the impression that it's too late to start a new advertising campaign or that you can't afford it, think again! With Synergy Merchants' unique merchant cash advance program, you can get the funding you need in less than 24 hours! To learn more, please don't hesitate to call Synergy Merchants at 1-877-718-2026 or email us at info@synergymerchants.com. You can also apply online for a free, no obligation quote!