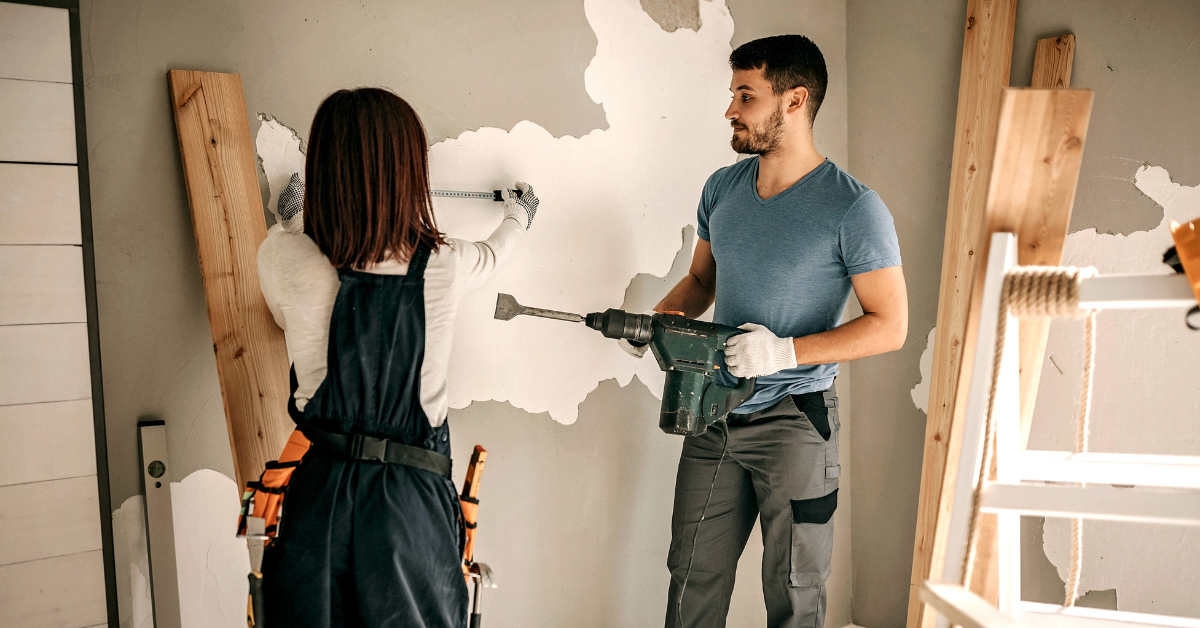 Is The Fall A Good Time Of Year To Renovate Your Business?
With the autumn season now in full swing, you're likely working on new and inventive ways to promote your business. Naturally, it makes sense to utilize the season in order to lure customers into your store. Seasonal sales are popular at the start of each new season. In many cases, renovations are undertaken as well. Is the fall a good time of year to renovate your business?
You may receive the best prices for materials.
In many cases, the fall season enables business owners to purchase supplies at reduced costs. It all comes down to the age-old tradition of having supply meet demand. According to Toronto's Gorilla Bins, the simple rule of supply and demand can have a big impact on your renovation project.
"Like in any other industry, the building materials one uses ebbs and flows," says their site, "To get the best price and materials, you need to buy at the right time…If you plan it right and well enough in advance, you should be able to buy your supplies at a low price and simply store them until you are ready to start your project."
It allows you time for planning.
Have you been using the summer to prepare your store for its new look? If so, the fall is a good time to get started. Naturally, you don't want to make any changes based on kneejerk reactions to issues taking place in your shop. Take the time to think things through and prepare for the changes that are most necessary. For many business owners, summer is a slow season. It's the perfect time of year to plan for renovations.
"A lot goes into a project long before the crew shows up to begin demolition or construction," affirms Rhode Island's Herbert Design Build. "Designing the perfect space for you and your budget is a detailed process. Even if you already have plans drawn, you need to consider that it takes time to make adjustments and ensure you get what you're looking for within your budget."
It's not as hard to book contractors.
Gorilla Bins reminds us that if you wait until fall to start your renovation project, you might be able to get a deal on the materials. "Consider that summer is one of the busiest times for contractors," states their site, "It's when they place a lot of orders for materials. But not all of these materials get used in their projects. So, by waiting until fall for your project, you may be able to get a deal from your contractor on these unused materials."
For well over a decade, Synergy Merchants' unique merchant cash advance program has enabled all types of business owners to complete their renovation projects. Our program gives them easy access to much-needed extra working capital. Regardless of your credit history or length of time in business, you can be approved in less than 24 hours!
For more information, please don't hesitate to call Synergy Merchants at 1-877-718-2026 or email us at info@synergymerchants.com. You can also apply online for a free, no obligation quote!