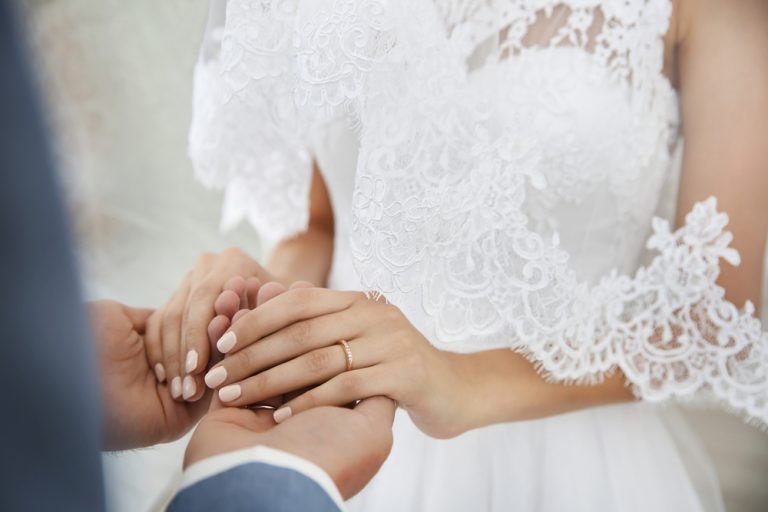 How Your Business Can Cash In On Wedding Season
In the City of Toronto, where Synergy Merchants is headquartered, the weather has been pretty beautiful, as of late. The sun is shining, the temperatures are warm and people are out and about enjoying nature. With June beginning tomorrow, it's a pretty exciting time of year, here in Canada. Not only is the official start of summer taking place in three weeks, but a whole other special season is also about to begin!
The summer is widely known as "wedding season".
As you're likely aware, loving couples from all over Canada often plan to exchange their vows during the warmest and sunniest months of the year. Especially for those who wish to plan outdoor weddings, the months of June, July and August are usually perfect. As a business owner, this time of year gives you a unique opportunity to cash in on one of the most celebrated of all occasions: weddings!
One thing you'll likely want to do is sign your business up for wedding fairs and expos. There's bound to be a number of them popping up in your area. Depending on the nature of your business, it may just be perfectly suited for a place where soon-to-be married couples can set up their gift registries. Wedding fairs and expos are great places to meet a large number of potential new customers.
"While these events require a significant financial investment, they offer a high return by building brand recognition," reports Officialus.net. The site goes on to recommend the creation of eye-catching banners, posters and branded merchandise to visitors of your table. "Make sure you send customers home with your business card and ask them to leave their email so you can establish channels of communication," recommends the website.
It's a great time of year to partner up with other businesses.
If your business directly meets the needs of those who are planning weddings, such as a caterer, wedding gown or suit retailer or music and entertainment company that provides MCing/DJing services, you're well aware that it's important to promote your services at this time of year. But what if your business doesn't offer wedding-specific merchandise or services?
Partnering up with a business that does is certainly a wise choice! Officialus.net advises you to network with business owners who are in the wedding business. "Make your rounds to all the local wedding vendors, make sure they have a fresh supply of your business cards in the shop, and let them know you're happy to work with them again this year," suggests the site.
At Synergy Merchants, we make it our duty to help Canadian business owners who wish to launch new advertising campaigns, partner up with other businesses and invest in trade show participation. Our unique merchant cash advance program helps them to get their hands on money quickly.
Our program is ideal for ANY Canadian business!
It doesn't matter how long it has been operating, what company it uses for payment processing or what industry it's a part of. We can provide a quick infusion of cash for any and all types of business needs. Contact us today to learn about how we can get you the funding you need within 24 hours! Please don't hesitate to call us at 1-877-718-2026 or email us at info@synergymerchants.com.