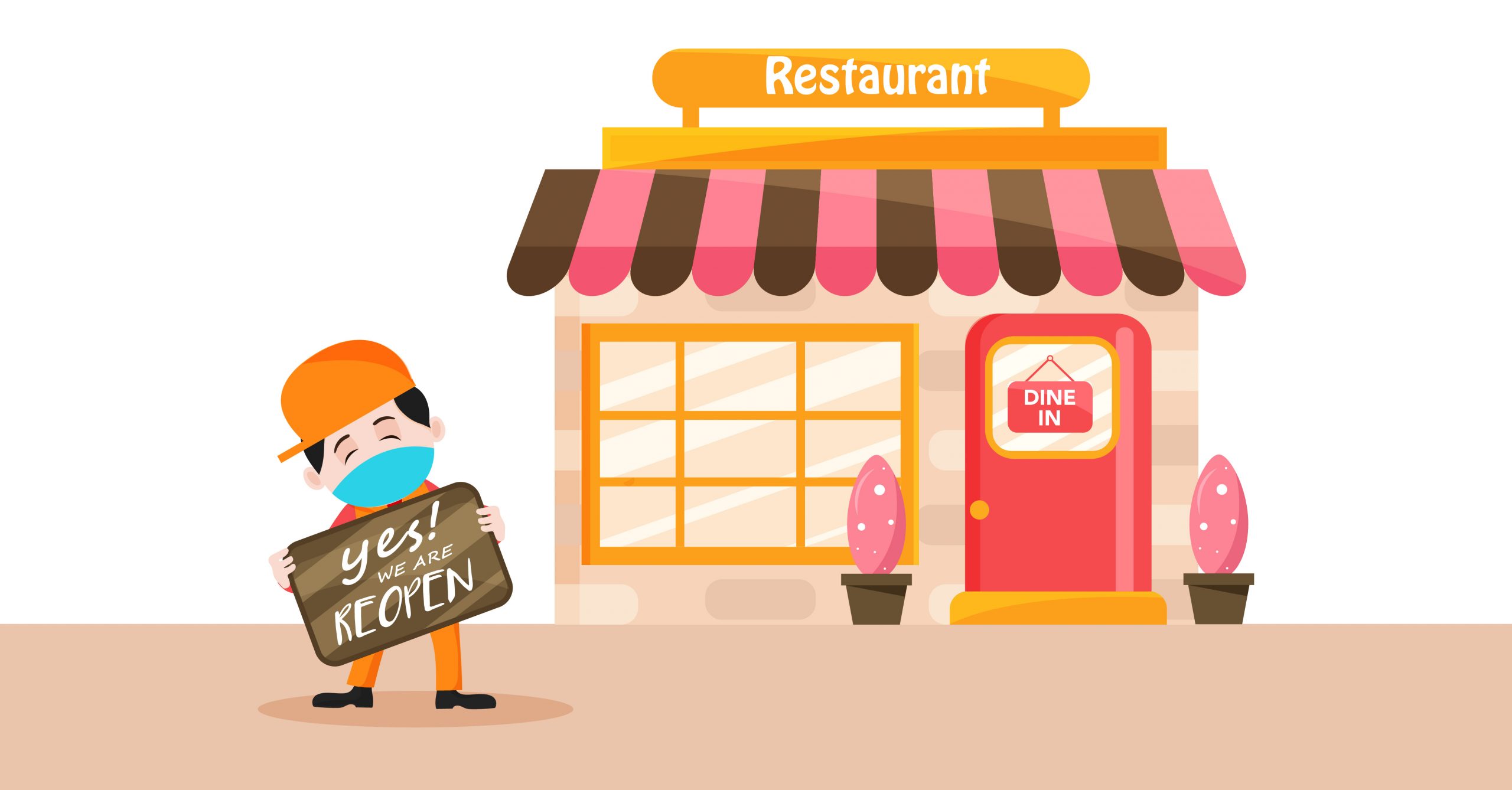 How To Safely Reopen Your Restaurant's Dining Room
It goes without saying that the coronavirus pandemic has hit every business hard. However, restaurant owners have endured a particularly tough time over the past several months. Having to shut their doors to dining experiences, the majority of Canadian restaurants have only offered takeout and delivery for the better part of the last four months. Today, restrictions have softened to allow dine in experiences. However, it's imperative that strict safety measures are practiced.
Sanitize thoroughly on a regular basis.
Keeping a clean place of business has always been mandatory in the food industry. But there has never been a more important time than now to maintain cleanliness. Firstly, insist that all employees properly wash their hands regularly. It's imperative you provide easy access to ample soap and water as well as alcohol-based hand sanitizers. This is especially important for waiters, cashiers, drive-through operators and delivery staff.
The Province of Ontario also requests that restaurateurs provide safe places for customers to dispose of used sanitizing wipes and personal protective equipment. "Sanitize commonly-touched surfaces or areas such as entrances, counters, washrooms and kitchens," their website instructs, "Post hygiene instructions in English or French and the majority workplace language so everyone can understand how to do their part."
Insist upon physical distancing.
How can you mandate social distancing in a restaurant? After all, tables are generally placed fairly close to each other. And, of course, no one can eat a meal with a mask on. Therefore, many restaurant owners are only opening up every other table in their dining rooms. Signage plays an important role here. In establishments where patrons may choose their own seats, it's wise to have signs placed on tables where customers may not sit.
In addition, Restaurants Canada insists that you display signs in multiple locations. They should indicate the maximum number of customers and staff your restaurant can accommodate at any one time. "Size of parties cannot exceed that of current public health authority restrictions," they remind us, "Mark direction of travel, to designate entrances and exits, pick up areas and washrooms."
Adjust your onsite and production schedules.
The Province of Ontario points out that lowering staff levels on job sites may be required. This helps your staff to maintain appropriate physical distancing. As a restaurant owner, it's important for you to find ways to adjust your production schedules. This will further support physical distancing in your establishment.
Among the list of tips offered by the provincial government website are to limit the number of workers by staggering work schedules; consider job rotation; postpone projects and tasks that don't need to be done right away; and reschedule any unnecessary visits to the workplace by supply chain partners, vendors or others who don't need to be there now.
Successfully reopening your restaurant's dining room to the public will also require some strong advertising on your part. For help with funding your new marketing campaign, contact the Synergy Merchants team and learn about our unique merchant cash advance program. Please don't hesitate to call us at 1-877-718-2026 or email us at info@synergymerchants.com. You can also apply online for a free, no obligation quote!