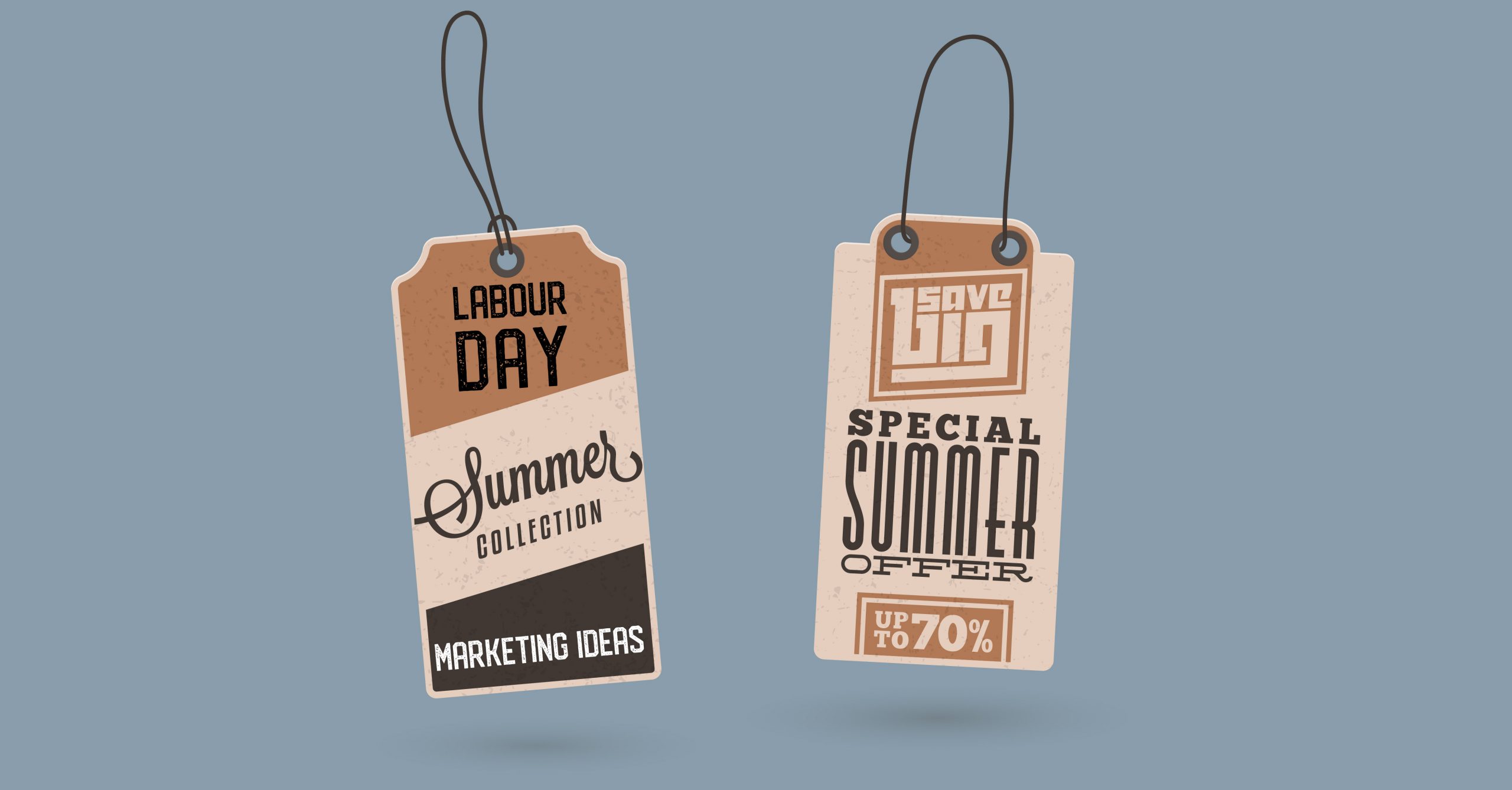 3 Marketing Ideas To Promote Your Labour Day Sale
This year, Labour Day falls on Monday, September 7th. And while there is always a reason to enjoy a statutory holiday, this one, in particular, is often met with just a little bit of sadness. As all Canadians know, Labour Day symbolizes the unofficial end of summer. With the new school year about to start and the weather beginning to cool, September isn't exactly a month most Canadians like celebrating.
That's where your business comes in! This forthcoming Labour Day long weekend is one your shop needs to promote heavily. Add some joy to the occasion by offering your customers a number of ways to save while getting their hands on some much-needed products.
It's time to promote a Labour Day sale! Here are three marketing ideas to help you along:
1. Host a Labour Day giveaway.
Contests are fun. Who doesn't enjoy the prospect of getting something for free? Bear in mind that, for many Canadians, it hasn't been much of a fun summer. COVID-19 shut down many events and festivities, making this summer less than festive. It's important to make your Labour Day sale a fun experience. One way to do that is to launch a contest!
According to SquareUp.com, "a fun giveaway is (a) surefire way to grab people's attention, whether at an event stall or your usual location. Have customers put their business cards in a jar for the chance to win something cool, or offer up small treats (like stickers or candy) to passersby."
2. Offer discounts on items that "Gotta Go!"
With the end of summer comes the end of needing summer supplies. But that doesn't mean you still can't sell them. Labour Day offers you the perfect opportunity to launch a sale on seasonal items that can come in handy next summer. Naturally, with summer soon coming to a close, most consumers won't be in the market for such items as swim trunks and barbeques. However, it's wise to promote everything in your store that has "gotta go" at discount prices.
"Labour Day is the perfect day to move out old summer inventory and make room for new items," notes CallFire.com, "If you run a seasonal business, discount your older items and announce an end-of-season sale. Since Labour Day is the 'proverbial' end of summer, consumers expect to get great deals on out-of-season inventory. Don't let them down!"
3. Launch a new email marketing campaign.
Use that email list of yours. Reach out to all of your previous customers to let them know they can enjoy savings this forthcoming Labour Day long weekend. As SquareUp.com reminds us, the key to keeping your business top of mind over a long weekend is to market early and often.
"Send a few enticing reminders in the weeks leading up to Labour Day to inspire customers to make mental notes to visit your store or shop your online sale," advises the website, "Use subject lines that get right to the point (40 percent off; buy one, get one free, etc.)."
Need some help with funding to promote your Labour Day sale? Contact Synergy Merchants to learn about our unique merchant cash advance program. Please don't hesitate to call us at 1-877-718-2026 or email us at info@synergymerchants.com. You can also apply online for a free, no obligation quote!