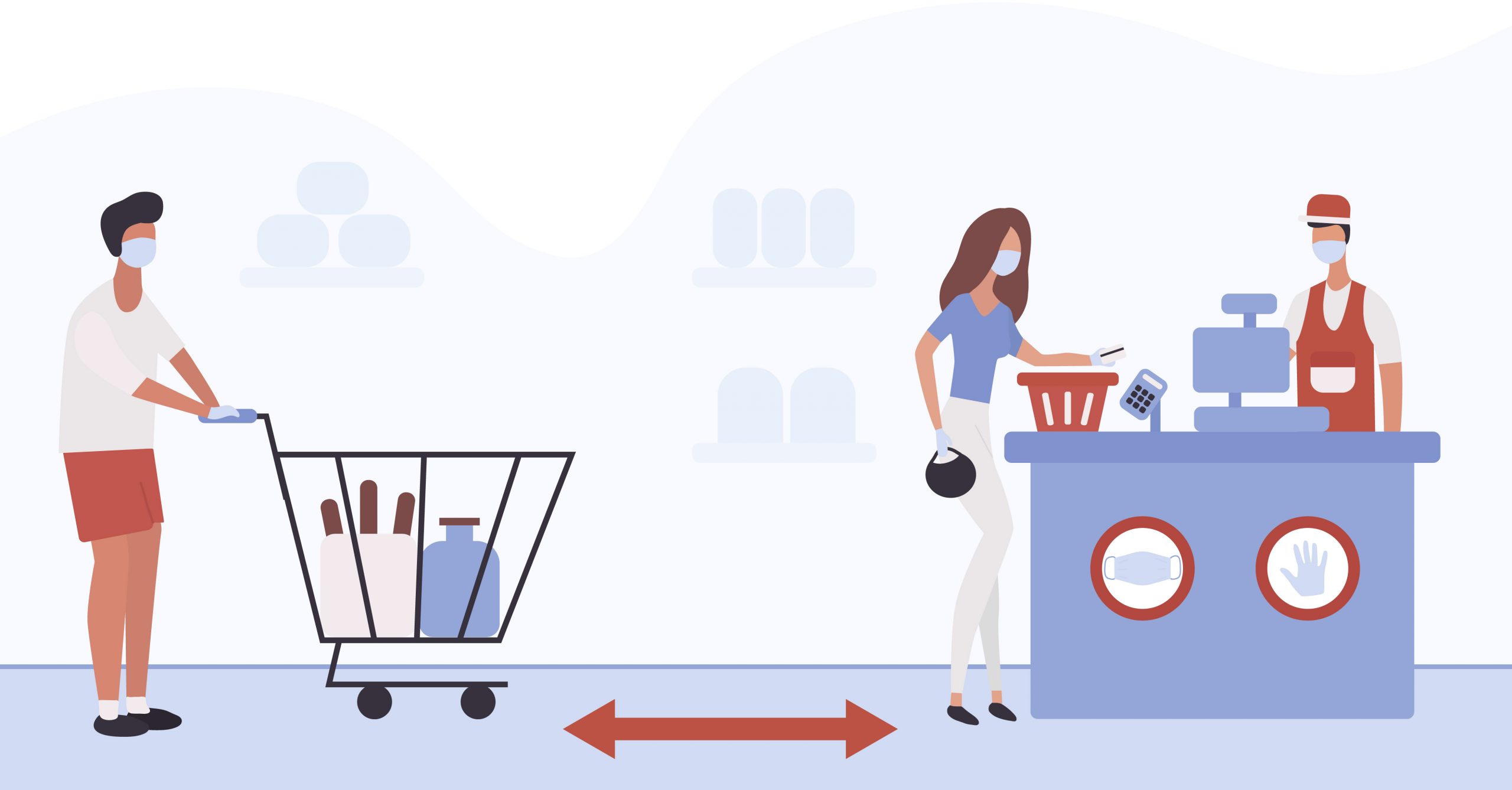 How To Reopen Your Store In The Safest Way Possible
We wish we could tell you that the coronavirus pandemic was over. Of course, we can't. However, with restrictions easing up all over Canada, the time may have come for you to open up your business. Although each province has its own guidelines, business owners across the country are slowly, but surely reopening.
Please don't forget that it's vital you take special precautions to ensure the health and safety of both your employees and your customers. Together, we are continuing to work our way through this tough time in all of our lives.
Keep tabs on the health of your employees.
How are your workers feeling? Quite honestly, this is a question you need to ask each of your employees on a daily basis. One of the most important ways to stop the spread of COVID-19 is to insist that those who are displaying any symptoms (fever, dry cough, fatigue etc.) stay home from work. You may even want to take things a step further. As reported by Kevin J. Ryan on Inc.com, Chicago-based Tiesta Tea takes their employees' temperatures before each shift.
"Healthy employees are given cleaning supplies for sanitizing their individual workstations, which have been separated to give each employee more space," he writes, "Workers wear gowns, gloves, and masks throughout the day. Co-founders Patrick Tannous and Dan Klein told the staff early on that they should stay home if they have any reason to suspect they've contracted the virus–and that they'll still be paid."
Reconfigure your work area to promote social distancing.
In addition to keeping sick employees at home, you should keep healthy employees at safe distances from each other. Again, COVID-19 hasn't magically disappeared. All of your employees and customers should be able to comfortably practice social distancing. That involves keeping them at least two metres apart at all times. Redesign your space to ensure people don't get too close. Place markers on the floor to show people where to stand.
"This includes installing plexiglass 'sneeze guards' at checkout counters and laying floor decals to indicate one-way aisles," informs Tom Buiocchi on FastCompany.com, "Outside stores, retailers need procedures in place to check customers are wearing masks and limit the number who enter at one time."
Provide your employees with PPE.
It certainly doesn't hurt to ensure that your workers are physically protected. Personal protective equipment covers the clothing and skin and completely protects mucous membranes. They include such items as goggles, gloves and face masks. Depending on your type of business, your PPE may also include hard hats, steel toe footwear and earplugs. They're not needed to battle the coronavirus, of course, but are often used to protect against injury.
According to Buiocchi, "restaurant Brands International, which owns Burger King, Tim Hortons, and Popeyes, is sending 15,000 thermometers so it can confirm workers are healthy before they start their shifts. Stores will have to balance these safety measures with economic and practical realities."
Could your business use a little extra financial assistance for its reopening? For information about the unique merchant cash advance program offered by Synergy Merchants, please don't hesitate to call us at 1-877-718-2026 or email us at info@synergymerchants.com. You can also apply online for a free, no obligation quote!