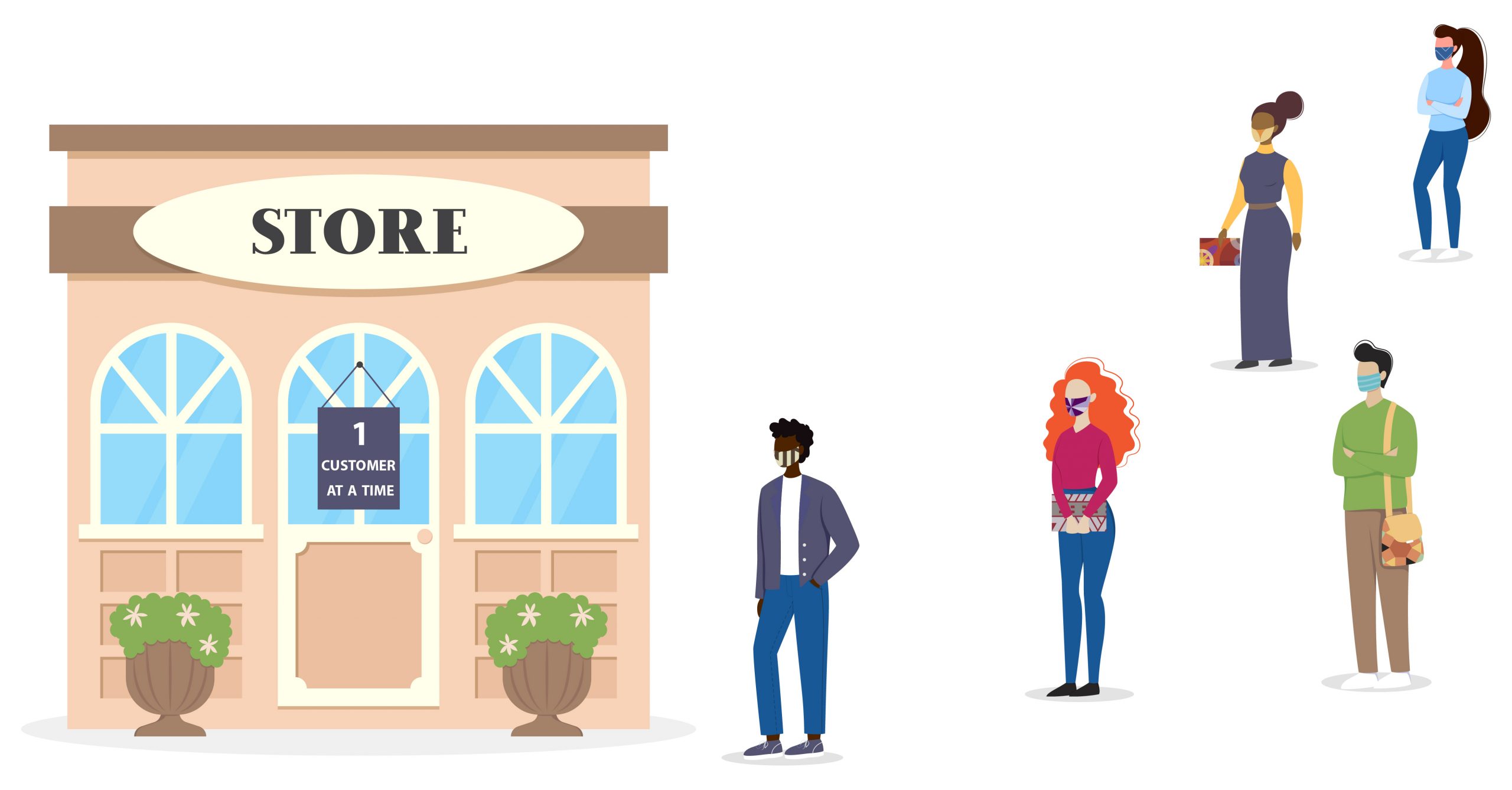 Preparing Your Store For Its Strangest Summer Ever
On June 20th, the summer will officially begin. And it is bound to be the strangest summer of our lifetimes. All across Canada, traditional summer events have been cancelled in an effort to prevent the spread of COVID-19. Needless to say, it's going to be a tough summer for Canadians to enjoy in the ways they are used to.
It will also be a tough summer for Canadian businesses to endure. Many business owners have already suffered tremendous losses because their doors were forced closed for months. If you're able to open your doors in the weeks to come, it will be important to prepare your store for its strangest summer ever. Remember – this pandemic isn't over yet.
Contact your past customers to let them know your doors are open.
This is a vital step to take. Your previous supporters are the most likely individuals to revisit your store once it reopens. However, it's so important you don't take them for granted. There's a good chance they'll have no idea you're back open for business unless you reach out to them directly. Send emails and make phone calls. Let them know it's safe to return.
"The first thing to do is to contact your customers," insists Alka Sood on BDC.ca, "For those of you continuing operations, call your main customers and confirm that existing and planned orders are still on track."
Reach out to young people to join your team.
There are likely many young people in your community who are looking for work. New graduates especially will be looking to assert themselves in new roles within the workforce. The coronavirus pandemic insists upon businesses to keep employees who show symptoms at home. Therefore, it would be wise to bolster your staff with some temporary workers who can fill in when necessary.
"Consider hiring college and high school students for your seasonal staffing needs since they're out of school for the summer, usually looking to make some extra cash, and are relatively inexpensive hires," encourages Katie Tregurtha on OnDeck.com, "Ask your current employees for referrals and look for candidates with experience in your industry, which can include internships and other types of seasonal employment."
Get in touch with your suppliers.
Chances are you haven't ordered any new products in a couple of months. The last thing you want to do is open your doors and not have enough products to meet the demands of your customer base. Get in touch with your suppliers quickly. As Sood points out, supply chains are likely constrained, so if your suppliers are overseas or relies on imports, you may risk disappointment if you don't contact them right away.
"Call suppliers to confirm whether existing purchase orders will be filled on time," she advises, "Delays with suppliers could hold up your production. It's good to know this early so you can manage your customers' expectations and to update your cash flow plan."
Keep your visitors safe.
Last, but certainly not least, make clear your methods of keeping all customers safe. Limit the number of customers who can enter your store at the same time. Place markers on the floor by your checkout to promote social distancing. Insist on the wearing of face masks. Always remember, safety first!
Could you use some extra working capital to help jump start your business this summer? Contact Synergy Merchants to find out how our unique merchant cash advance program can help you. Call us at 1-877-718-2026 or email us at info@synergymerchants.com. You can also apply online for a free, no obligation quote!