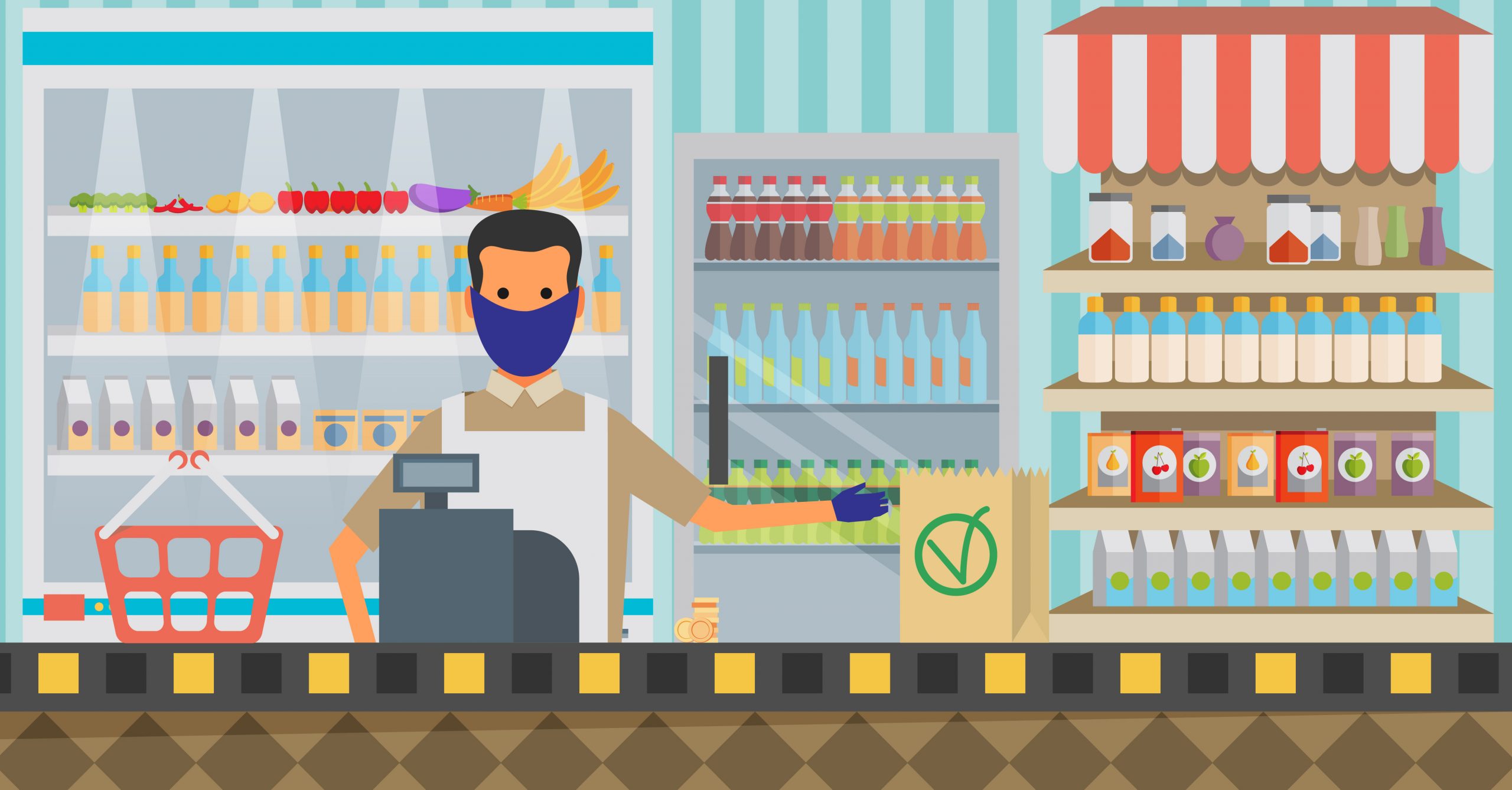 How To Promote Your Store As A Safe Place To Shop
In a world battling an ongoing pandemic, business is conducted in ways never before seen. Restaurants are limited to using their patios and offering takeout only. Social distancing is a must in stores that have opened their doors to the general public. And, in most places, the wearing of masks is mandatory for entry. The bottom line is to place public health and safety as a top priority. How is your business following suit?
In order to maintain and possibly grow your company's success, it is vital that it promotes how safe it is to support. What are some of the most important steps you can take?
Make your safety signage highly visible.
Clearly display signs that show where hand sanitizer and/or wipes are available. Make clear that masks are expected to be worn on your premises. Indicate the limited number of customers that can be in the store at any time. Place clear markers on the floor by your checkout to keep people safe distances from each other.
"Depending on your business model, you can also choose to take appointments instead of walk-ins," adds Francesca Nicasio on VendHQ.com, "Make sure you schedule them with ample time in between customers, so you and your team can thoroughly clean and sanitize everything before the next shopper comes in. "
Update all of your online entities.
Both your company website and social media accounts should be fully updated with the news that your store is open for business. Equally important is your company's declaration about its safety measures. As part of your reopening process, make sure to update all pertinent news about your store. This includes its (possibly changed) hours of operation and its following of COVID-19 protocols.
Leave no visitor of your site or social media accounts unsure of the specific actions you're taking to ensure customer safety.  Sendinblue.com agrees you should update your website and social media profiles, but urges you to not neglect your Google My Business profile. "Why?" asks the site, "Because this listing is the very first thing people see when they Google you, so you want to make sure it has the most up to date information."
"COVIDivize" your merchandise.
Yes, that's a word we just made up. And yes, it's a worthwhile idea! During this unfortunate time in our lives, people are looking for various ways to keep safe and healthy. Can you help them with that? Are you able to sell face masks, disinfectant wipes and/or hand sanitizer? If not, is there a way to advertise your products as being useful during the pandemic?
"For instance, if you sell clothing, you can market your merchandise as loungewear or something to use while people are working from home," suggests Nicasio, "Nike did just that when it recently sent an email with the subject 'Style your downtime' and features products that you can wear during the quiet moments."
Could you use some help promoting your store as a safe place to shop?
For information about the unique merchant cash advance program offered by Synergy Merchants, please don't hesitate to call us at 1-877-718-2026 or email us at info@synergymerchants.com. You can also apply online for a free, no obligation quote!