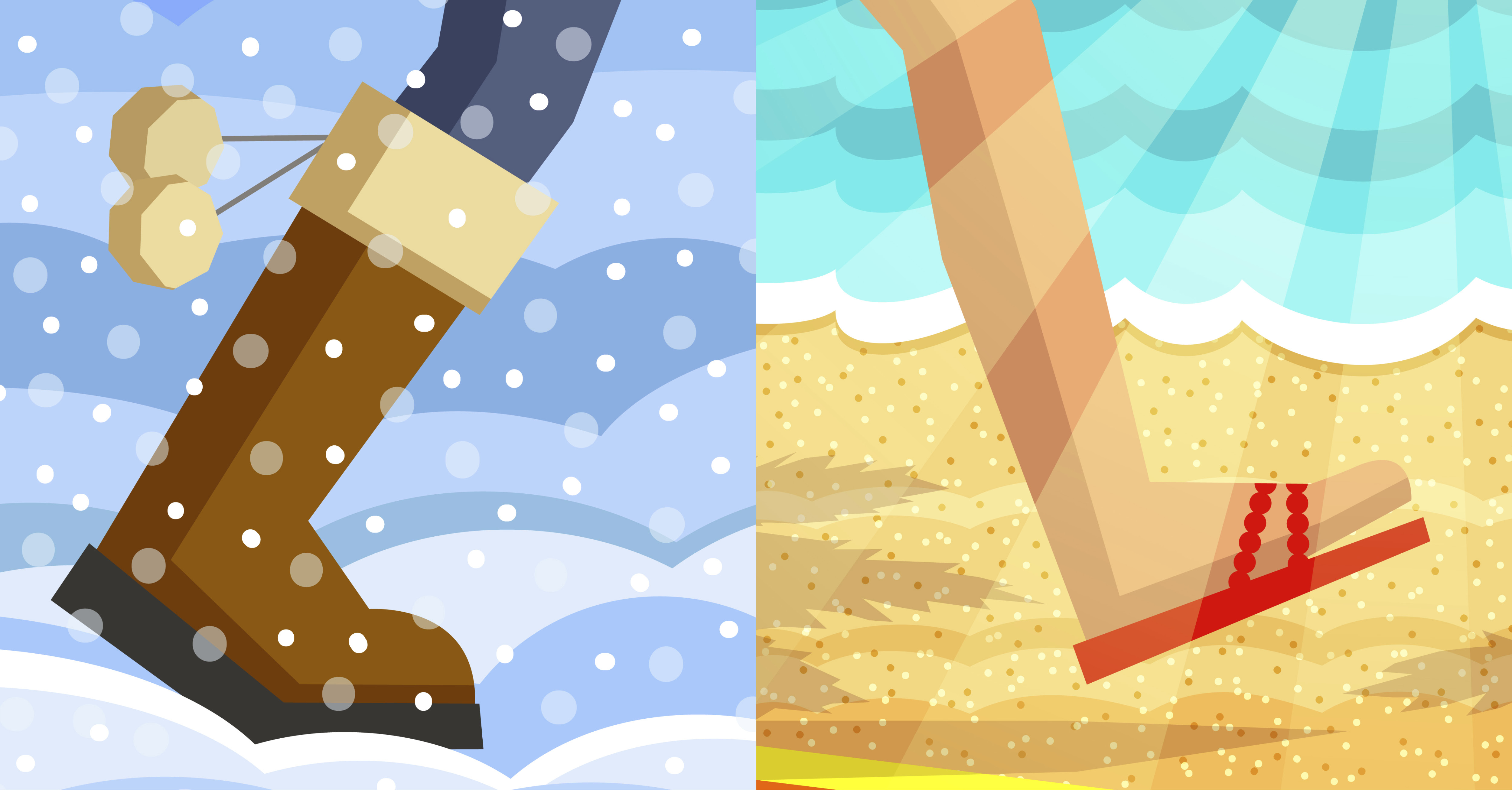 How To Move Your Winter Inventory Off The Shelves
With the summer season set to start in a few weeks time, there is a particular concern on the minds of retailers all across Canada. What do I do with all of this leftover winter inventory? Of course, the usual go-to answer would be to store it until the seasons change and the needs for such inventory return. But that's not going to make you much money, is it?

Besides, newer versions of your inventory are bound to be produced in time for next winter. If you sell winter sports equipment or warm clothing, for example, your outdated, tucked-away-in-the-back inventory may not exactly be in high demand when the summer is over. Why not come up with ways to move your winter inventory off the shelves during the summer time?
Offer significant savings on your winter products.
An obvious choice is to launch a sale on all of your winter-based items. However, it's wise to be creative with your marketing technique. A "Gotta Get Rid Of It Sale", for example, would be a humorous way to advertise the fact that you're looking to clear your store of all items that aren't summer-based. Clearance sales can draw in a lot of customers. But do your best to be inventive in order to attract attention away from other stores doing the same thing.
"It's a well-known fact that retailers always put fitness equipment and apparel on sale in January every year because people often make their weight loss resolutions that month," writes Kris Hiiemaa on Erply.com, "Adopt this trend and offer your own targeted sales based on your stagnant inventory. Is there a merchandise category you can use to create a sale? What about targeting your sales to a certain shopper?"
Bundle your winter and summer products.
What about pairing up a pair of sunglasses with a winter toque? The strange-at-first-glance combination should be advertised in a way that explicitly showcases the savings your customers will enjoy by buying the bundle. Naturally, you'll need to offer your bundled packages at discounts that reflect that the products would be more expensive if sold separately.
"If seasonality is getting the hold of you then diversify your product catalogue," recommends Sean Cho on the Emerge Blog, "Jump into other areas that complement your existing products. We call them 'opposite' products because they're the flip side of whatever you're selling. But they fit into your product catalogue just nicely."
Host an online contest.
One of the easiest ways to gain attention for your brand is to launch an online contest that requires no purchases from contestants. Utilize your Instagram, Facebook and Twitter accounts by asking such a question as "What do you miss about winter?" Offer a special prize pack to the person who offers the most interesting answer. Even though this strategy doesn't directly generate sales, it's a great buzz-builder for your brand.
The more buzz you generate for your business, during the summer, the more opportunities you will give it to welcome more customers. The more customers you welcome to your store, the more chances you have to sell off that winter inventory of yours!
No matter the advertising strategy you decide to use to move your winter inventory off the shelves, Synergy Merchants' unique merchant cash advance program can help you afford it! For more information, please don't hesitate to call Synergy Merchants at 1-877-718-2026 or email us at info@synergymerchants.com. You can also apply online for a free, no obligation quote!