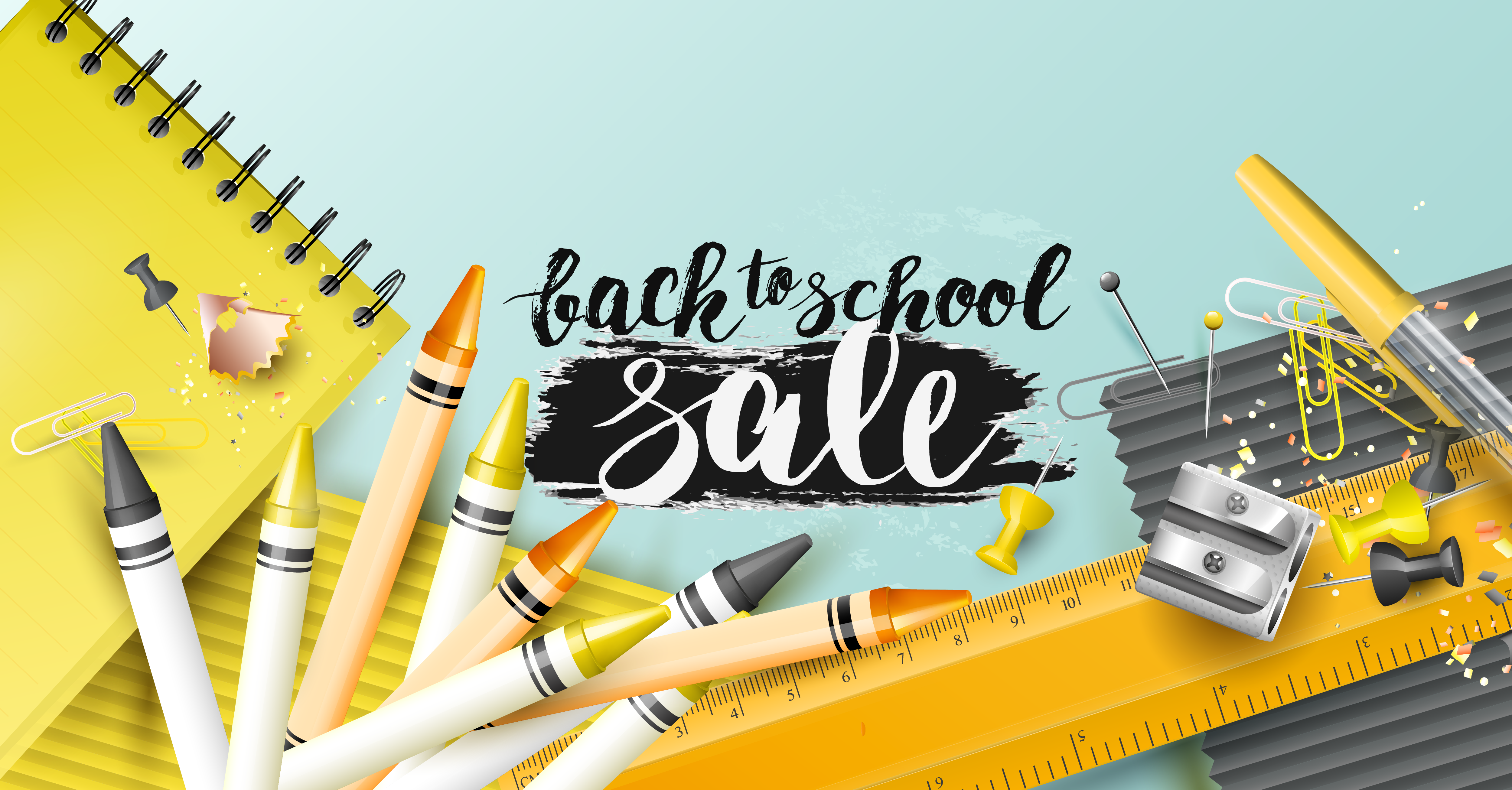 How To Launch The Best Back To School Sale Ever
Welcome to back to school shopping season! Well actually, if we're being perfectly honest, the entire month of August is basically back to school shopping season. So, if you haven't yet taken the steps to entice back to school shoppers to visit your store, today's blog is certainly for you!
All throughout Canada, students will be returning to classes during the first week of September. There is plenty of time between now and then to promote your store as one that can satisfy all of their back to school shopping needs. So how can you launch the best back to school sale ever?
Target students via social media.
For any sale to succeed, it has to be well promoted. And there's arguably no better place to promote to young people than on social media. By getting on Instagram especially, you can entice soon-to-be-back-in-class youngsters to visit your store in order to grab all they need before school starts. SquareUp.com has a great idea for how to get started on your campaign.
"Get creative — if you're a retail shop, host an Instagram contest and ask followers to post a picture of themselves wearing some of your items for the chance to win a back-to-school wardrobe," suggests the site, "Build a back-to-school Pinterest board and post pictures of fall's hottest trends on Facebook with links to the must-buy items you carry."
Offer timely discounts and sales on back-to-school supplies.
What's a sale that doesn't offer discounts, right? Remember that not all back to school sales are based on selling school supplies. We're simply talking about attracting back to school shoppers. For example, if you own a restaurant, you have the distinct advantage of running an establishment that caters to the needs of hungry people who have been spending all day shopping. What can you do to encourage them to choose your eatery to grab a bite?
"If you're an ice cream shop, serve up two-for-one scoops for the after-school crowd," recommends SquareUp.com, "If you run a bar or coffee shop, host a happy hour with drink specials. And we can't stress enough the importance of sales on back-to-school supplies. Nothing delights students and parents more than saving on everyday items like pencils and notebooks. Bonus points for stocking creative stationery and items with kids' favourite characters."
Host a photo contest.
Keep in mind that back to school shopping season doesn't end once school starts. It's important to keep things going by offering special deals and discounts throughout September. Hosting a contest is a fantastic way to get shoppers to choose your brand over its competitors next month. On SecondStreet.com, Julie Foley suggests you host a photo contest based on the first day of school.
"Which parents don't take photos of their kids on the first day of school?" she asks, "Since most people have these photos, it makes for a great photo contest category. Not only does everyone already have photos of their children, but they likely have these photos on every single device they own."
No matter what type of marketing strategy you choose for your back to school sale, Synergy Merchants' unique merchant cash advance program can help you afford it. For more information, call us at 1-877-718-2026 or email us at info@synergymerchants.com. You can also apply online for a free, no obligation quote!