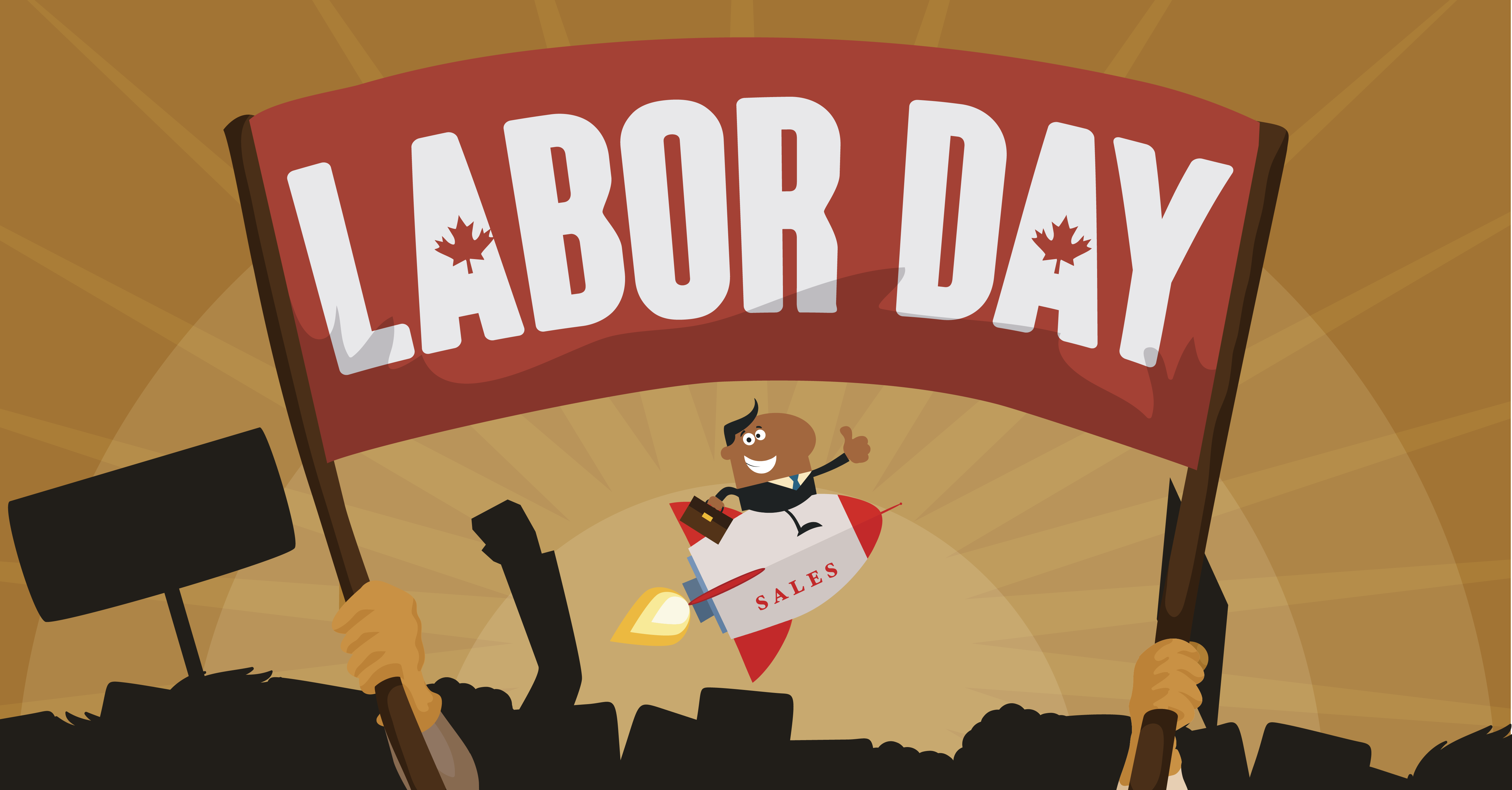 How To Boost Sales Over The Labour Day Weekend
In one week's time, Canada will be celebrating its last long weekend holiday of the summer. For many people, Labour Day weekend is a joyous time filled with family get-togethers, barbeques and parties. However, for many others, the final long weekend of the summer is a downer. Naturally, it signifies the end of summer – because once it's over, school begins!
As a business owner, it's certainly a wise choice to take advantage of the Labour Day long weekend. Cash in on the fact that people are looking to enjoy the last bit of summer. And don't forget those who could use a little cheering up!
Host a special event.
As mentioned, Labour Day weekend is the last chance for people to soak in the summer. Hosting a special event at your place of business is great way to get people feeling good about your brand. Remember that growing sales has more to do with strengthening customer relationships than most anything else. You can't go wrong with a special event that will help you to develop new relationships.
"Hosting a Labour Day event will keep your regulars happy and lure in new patronage," says PosterMyWall.com, "Think live music and themed foods…Giveaways are also (always) a hit – so balloons or cookies for children, and drinks to adults."
Restaurant owners – let the kids eat free!
There are few things like the word "free" to entice customers to visit your establishment. Make no mistake that restaurants all over Canada will by vying for the attention of people who plan on dining out during the Labour Day long weekend. A great way to win that attention is to let kids eat free. On KultureKonnect.com, Silvia Lilly explains why this is an effective strategy.
"When any restaurant offers a free menu item, the first thing that comes to mind is, 'how much product am I losing?' And 'how much money am I losing?'" she writes, "Remember, think about portion size, since most children do not always finish their meals. Keep an age limit and remember to make it visible on your menu. Only offer this deal with an adult's purchase of an entree."
Celebrate the forthcoming autumn with a clearance sale.
It's inevitable. The summertime has to end at some point. And since the Labour Day long weekend is generally the signifier that autumn is on the way, you may as well celebrate it! After all, not everyone loves the summertime. Many people greatly enjoy cooler temperatures and the changing colours of the leaves. Host a clearance sale with an autumn theme during Labour Day weekend and enjoy the spike in sales!
"Soon autumn will be here, so this is the perfect time for a clearance sale of summer clothing, or an introductory sale for the new winter stock," suggests PosterMyWall.com, "Similarly, you can introduce new items to the restaurant menu."
No matter the marketing strategy you choose to boost sales over the Labour Day long weekend, the unique merchant cash advance program offered by Synergy Merchants can help you to afford it. Learn how easy it is to be approved by calling us at 1-877-718-2026 or emailing us at info@synergymerchants.com. You can also apply online for a free, no obligation quote!