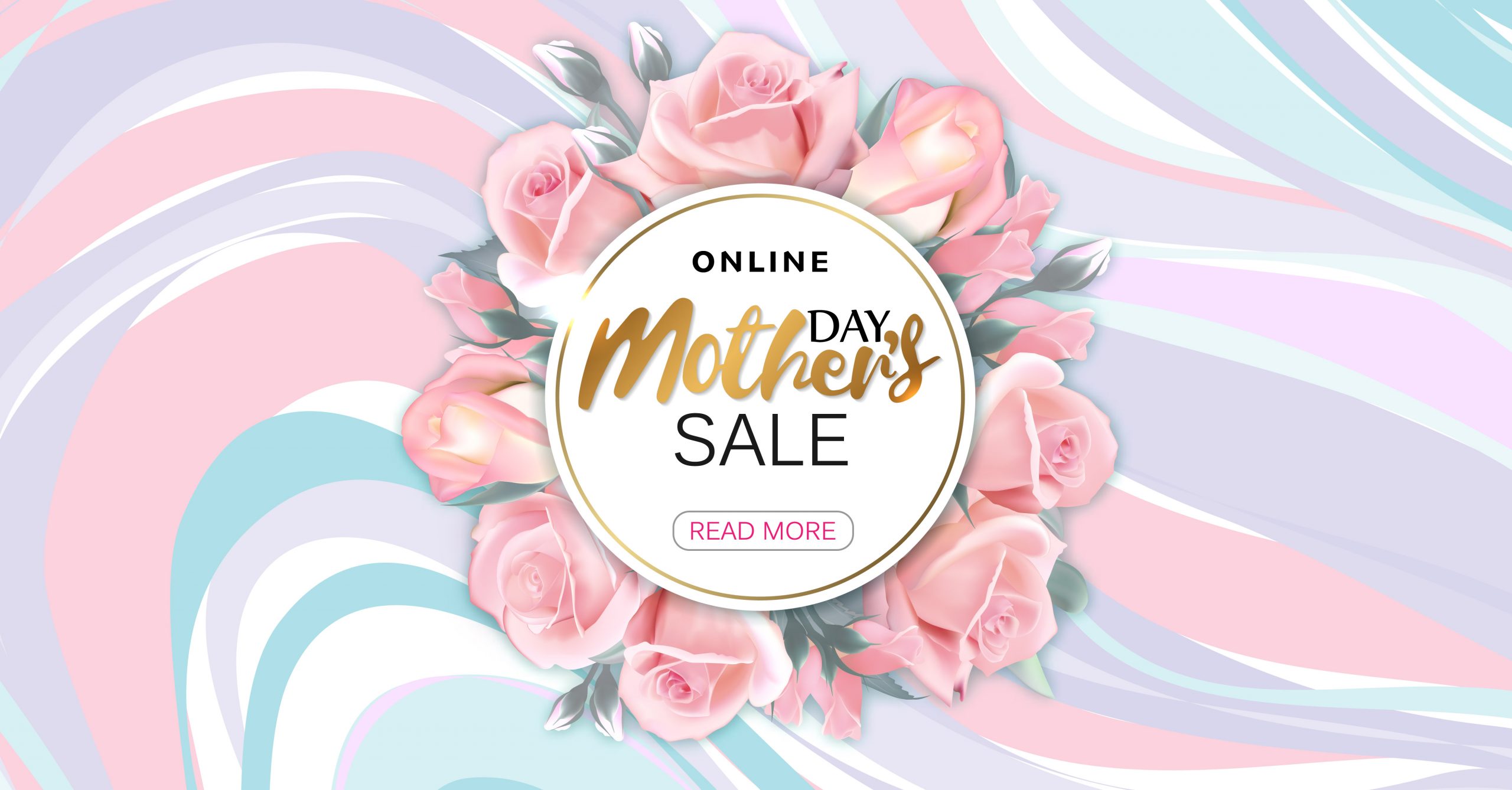 How To Launch A Sweet Online Mother's Day Sale
This year, Mother's Day lands on Sunday, May 10th. It's going to be quite the different experience, isn't it? With the coronavirus pandemic still insisting upon us all to practice social distancing, we're not going to be able to fill up restaurants for special Mother's Day brunches and dinners. As well, many of us may not even get to see our mothers in person. So how can we adequately celebrate them?
Shopping for them online is certainly one alternative. As an e-commerce retailer, it is imperative you come up with a solid Mother's Day marketing campaign for your online shop. All week long, you should be plugging away to make successful your online Mother's Day sale. How do you pull it off?
Create a Mother's Day gift guide.
There are many people who are finding it tough to figure out how to celebrate their mothers this year. With traditional shopping out of the question, for the most part, people don't have the ability to browse stores like they used to. Make online Mother's Day shopping easy. Create a gift guide that visitors to your website can easily sift through for gift ideas.
"Having a gift shop is perfect but sometimes, you need to assist shoppers by giving them ideas based on what type of mom they're buying for," insists the founder of eCommerce Training Academy, Alaa Hassan, "If mom loves yoga, she will like certain gifts vs others. If mom is an author, she will like to receive books or a Kindle as a gift."
Team up with Mother's Day specialists.
We're talking flower shops, jewellery stores and restaurants. Remember that, for the most part, these businesses are closed to the public in an effort to prevent the spread of COVID-19. Reach out to owners of local stores that also have no other choice but to market their brands online. Suggest a link or online banner swap so that when internet users visit either company's website, they will find a link to the other. Business partnerships are proving vital during this pandemic.
"If you want to increase traffic in your location, consider teaming up with local merchants that see a lot of business on Mother's Day (flower shops, restaurants, spas etc.) and send them free gift cards to offer to their customers, and hopefully drive traffic to your location," suggests Francesca Nicasio on VendHQ.com.
Send out Mother's Day greetings to your list of subscribers.
Unquestionably, it's more important than ever to utilize your email list. Reach out to your subscribers with a heartfelt Mother's Day message. Be sure to remind them of your site as a destination for all things Mother's Day.
"Email will play a big role in promoting your Mother's Day marketing campaign," affirms Hassan, "Make sure to send an email launching your gift shop with a special coupon if needed. Send an email highlighting your gift guide. Send an email that includes bestsellers or most popular items."
Are you in need of some funding to launch your latest campaign? For information about Synergy Merchants' unique merchant cash advance program, please don't hesitate to call us 1-877-718-2026 or email us at info@synergymerchants.com. You can also apply online for a free, no obligation quote!