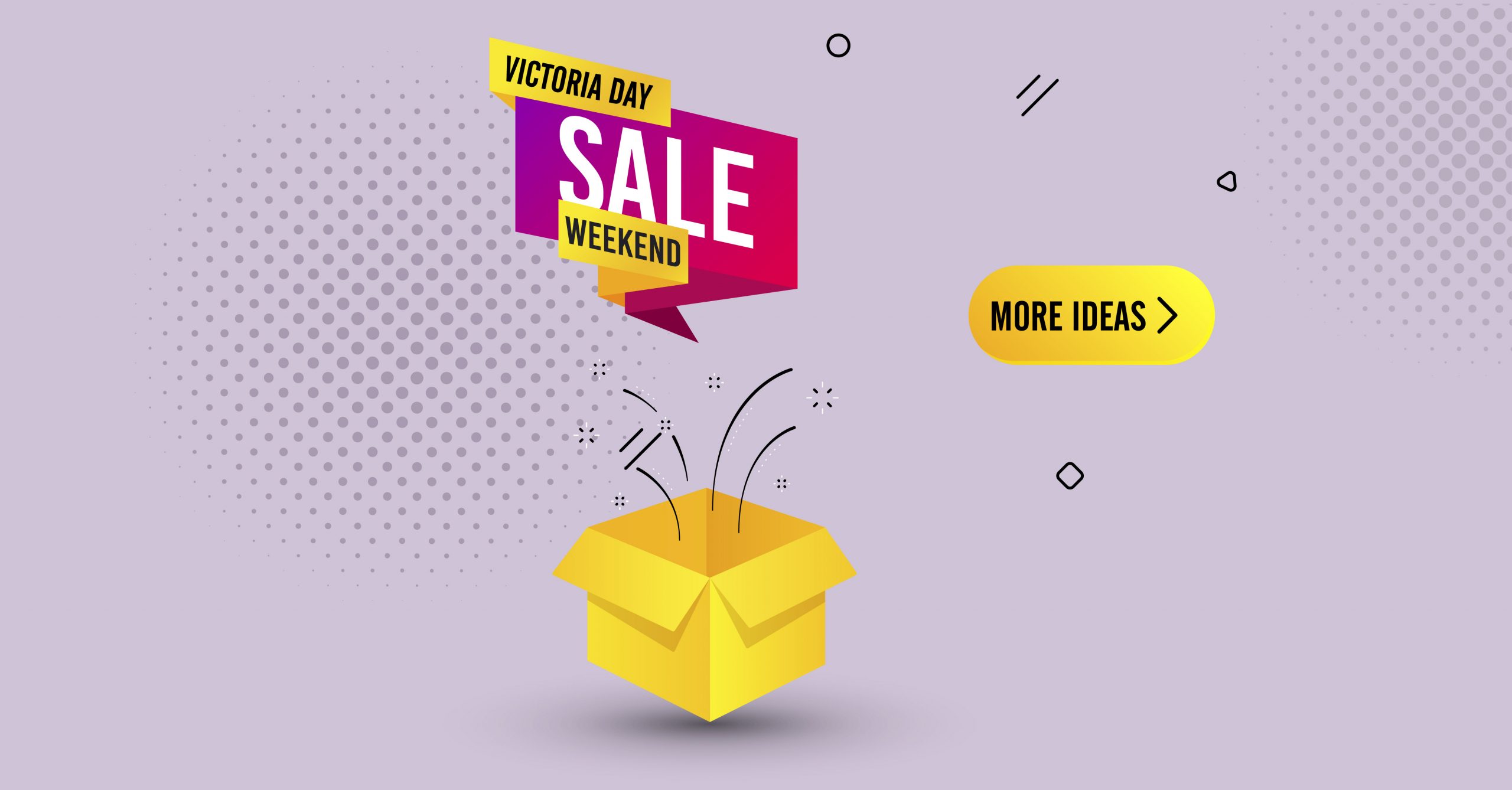 3 Steps To A Successful Victoria Day Weekend Sale Amid COVID-19
For the majority of small business owners in Canada, the past couple of months have been nightmarish. Having your doors forced closed by the coronavirus pandemic has undoubtedly created many hardships for your business and its employees. As we continue to trudge through this crisis, it's important to keep a positive outlook on the future of your brand. One way to help with that is to promote your online entity.
With the Victoria Day long weekend coming up, this week provides you with an opportunity to boost sales in your online store. Here are three steps to a successful Victoria Day weekend sale amid COVID-19:
1. Partner up with another business.
As mentioned, your store certainly isn't the only one facing a tough time right now. Surely, you'll be able to find an ally in a fellow business owner who is also looking to boost sales. Contact non-competitors and offer up a "scratch my back and I'll scratch yours" solution. Promote each other's sales on social media. Offer links to each other's online shops on your sites. The cross-promotion is bound to garner some attention for your sale from consumers who may otherwise not know you exist.
"Through a complementary partnership, you each can push messaging that promotes your partner's business to your respective audiences," affirms Danny Wong on Salesforce.com, "As a result, both organizations should experience increased brand recognition and an uptick in sales."
2. Introduce a new loyalty program.
With sales slower than usual, these days, there's probably no better time than now to introduce a new loyalty program. Utilize your emailing list and reach out to your current customers. Let them know how much you've appreciated their support in the past. Follow up by announcing your loyalty program as a way to both thank and reward them for their future support. And, of course, highlight the discounts you're offering through your new sale.
"A loyalty program gives you a way to surprise and delight customers by rewarding them for something that previously went unnoticed," says LoyaltyLion.com, "Every time you reward your customers for their shopping activities (sign ups, referrals, purchases etc.) you will appeal to their emotional side and start building a connection with them."
3. Advertise your discounted items.
This one should go without saying. What's a sale without lowered prices? Be sure to take advantage of your aforementioned social media accounts and emailing lists to promote the savings you are offering your customers this week. As you're surely aware, discounted prices always attract more shoppers.
"Because the discounts attract more people, you have more potential buyers for other items in your store, as most people will look around to see what you offer before making a purchase," notes Chris Miksen on Chron.com, "For example, if your clothing store discounts your entire jeans selection, people will go to your store for the discount but also may buy other clothing items or accessories, such as jackets, shirts and belts."
Could you use some funding to launch your latest campaign? For information about Synergy Merchants' unique merchant cash advance program, please don't hesitate to call us 1-877-718-2026 or email us at info@synergymerchants.com. You can also apply online for a free, no obligation quote!