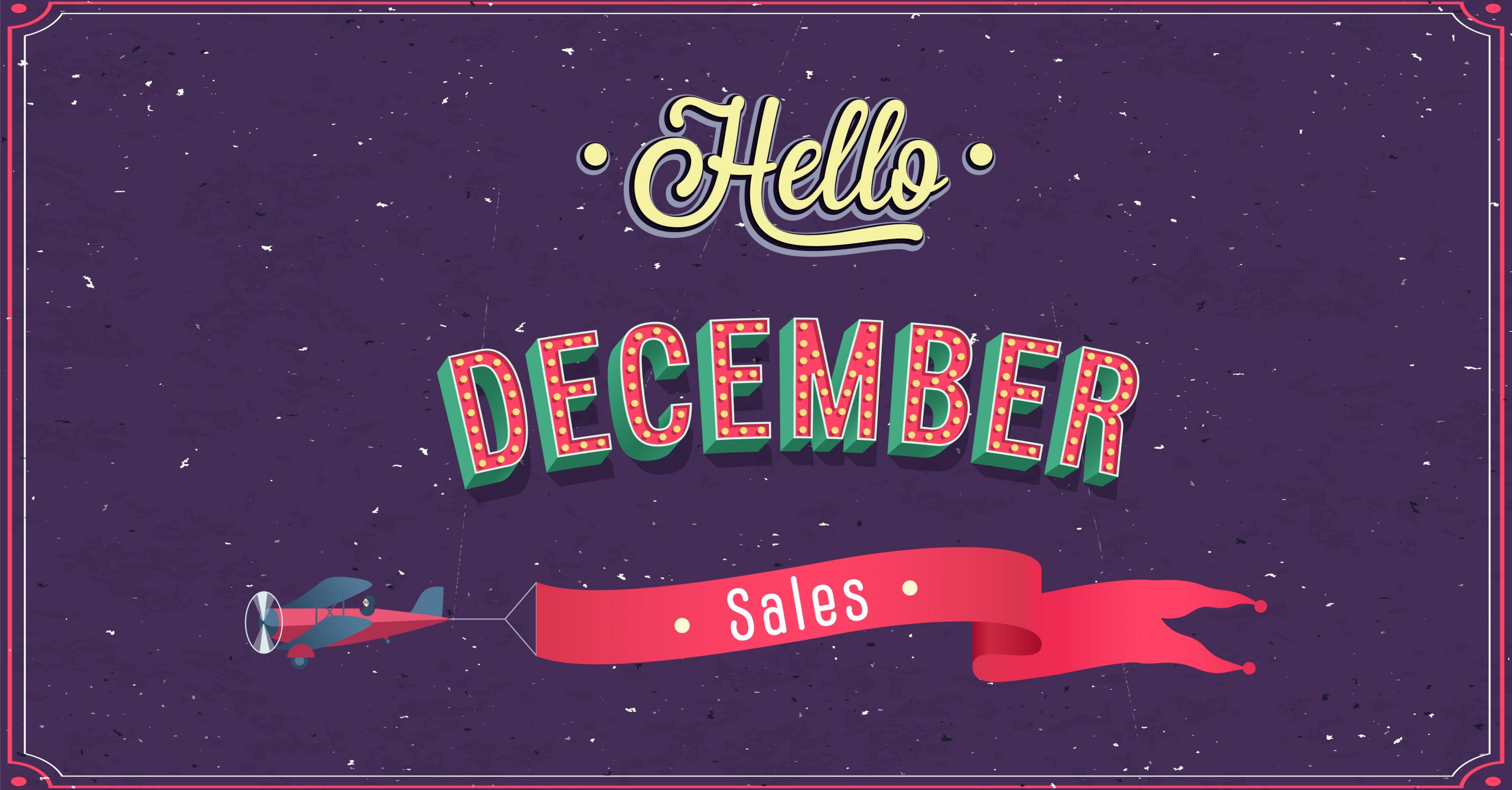 How To Ensure December Is Your Highest Sales Month Of The Year
Welcome to the month of December! The last month of the year, quite obviously, provides all retailers with their final chances to make the most of their sales years. Naturally, it's a month when sales are generally at their highest. The holiday shopping rush is at a fever pitch and consumers everywhere are looking to spend more than usual.
Just because the holiday shopping season encourages higher spending, however, it doesn't mean you should rest on your laurels. You have a lot of competition out there. And with COVID-19 continuing to wreak havoc on traditional shopping excursions, it's important to come up with ways to make your shop stand out. What can you do to ensure December is your highest sales month of the year?
Make every day special.
Yesterday was Cyber Monday and last Friday was Black Friday. Those two days are known as the biggest shopping days of the year, online and offline respectively. It's wise to create other holiday-themed days that encourage shoppers to visit either your online store or brick and mortar location. For example, can this coming Saturday be "Santa Saturday"? By creating a special day when consumers can save money in your store, you'll significantly boost traffic – both of the web and foot variety.
"Create sales, marketing strategies and events with holiday themes," encourages AZ Big Media, "Do a 12-days of Christmas giveaway, a Christmas themed contest, offer your products and services as gift packages and create holiday-themed mailers and coupons."
'Tis the season to be charitable.
There's never a bad time of year to give to those less fortunate. The holiday season, of course, is one when those who are in need really need things the most. Align your company with a charity or two and be sure to promote your partnerships to your audience. Let everyone know that a portion of each sale will go to a worthwhile cause. Alternatively, participate in a toy or food drive that encourages shoppers to drop their donations off at your store.
"The holiday season is all about the spirit of giving," AZ Big Media reminds us, "Show your customers that you support a specific non-profit, charity or local organization. Offer to match a percentage of sales with donations to one of these groups. Organize a food drive or have your staff volunteer at a local food kitchen. Your customers want to see you doing some good this time of year and they'll support you with their business as a result."
Go the extra mile for your customers.
Discounts aren't the only things holiday shoppers want at this time of year. They want their lives to be made easy. They want to find what they're looking for and they want to be treated respectfully in the process. What can you do to make your shoppers feel special? How can you make them say "I'm coming back here" after they've left your store?
Go the extra mile. Be generous with your time and efforts to make your visitors feel great. Call your customers when their orders are ready. Walk a product straight to a customer's car. You get the idea.
How can Synergy Merchants help to you to ensure December is your highest sales month of the year? Call us at 1-877-718-2026 or email us at info@synergymerchants.com to learn about how our unique merchant cash advance program can quickly fund your marketing and promotion needs! You can also apply online for a free, no obligation quote!