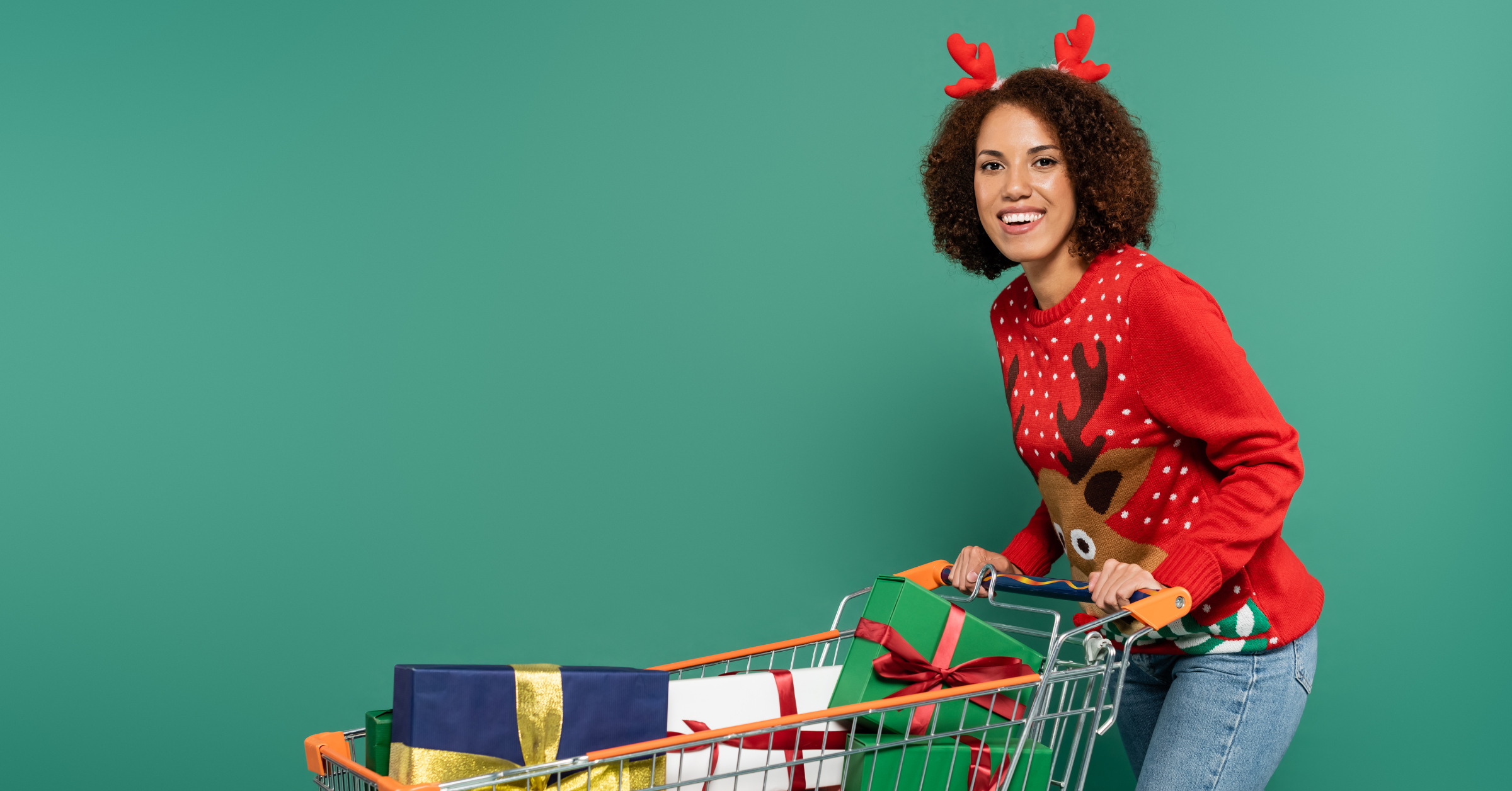 How To Ensure Amazing Customer Experiences For Holiday Shoppers
Has your store already noticed a rise in foot traffic? With the holiday shopping season underway, it's vital that your business is able to make strong impressions on customers. That way, they will be encouraged to return well after the holiday season. In our last blog, we discussed the importance of unbeatable customer service during the holidays. Let's continue our look at how you can ensure amazing customer experiences for holiday shoppers.
Make sure your website is updated.
Update your company website with holiday imagery. That way, online visitors can be made immediately aware that your business is a go-to destination for gift shopping. Just as important is the information on your site. Update your FAQ section to ensure that visitors will get quick answers to their pressing questions.
"A banner that appears at the top or bottom of your website is a useful way to highlight need-to-know information for customers — including cut-off dates for guaranteed delivery, return policies," suggests Rabbir Shad on weDevs.com, "Also, update your product descriptions…a proper product description will answer a lot of questions of the customer and will also nudge them towards buying your products."
Pay close attention to your most frequently asked questions.
It's not enough to simply have an FAQ section on your company website. It's wise to make sure that your entire staff is well equipped to answer the queries you receive most often. The majority of holiday shoppers will want to have their questions answered quickly. The more accurate and precise the information you provide, the happier your customers will be. On Freshdesk.com, Monica Maria encourages you to dig into your ticket data.
"Take a look at the articles that got the most views during the past festive season," she advises, "Are they around pricing, shipping, inventory, returns?…Ensure that those relevant help articles are up to date. Make these help articles easily accessible through your FAQ page so that customers do not have to waste time finding them on your website. Additionally, you can have a few canned responses handy for repeat questions."
Simplify your return and exchange policy.
There is arguably nothing that will please a holiday shopper more than knowing that his/her purchase can easily be returned or exchanged. 'Tis the season of giving. However, it is also the season of buying the wrong size, colour and/or style. Shad calls upon retailers to remember that as great as their products may be, they are not for everyone.
"However, if your return and exchange policy are problematic then it is more frustrating for the customers," he alerts, "That is why you need to automate your return and exchange process and write in bold words the terms and conditions. When the customer is buying the product from you they should know all the details of the return and exchange policies so they don't complain about them later."
Apply for a merchant cash advance.
Synergy Merchants' unique merchant cash advance program makes it easy for retailers to afford their forthcoming holiday marketing campaigns. Regardless of your credit history or length of time in business, you can be approved in less than 24 hours! For more information, please don't hesitate to call us at 1-877-718-2026 or email us at info@synergymerchants.com. You can also apply online for a free, no obligation quote!