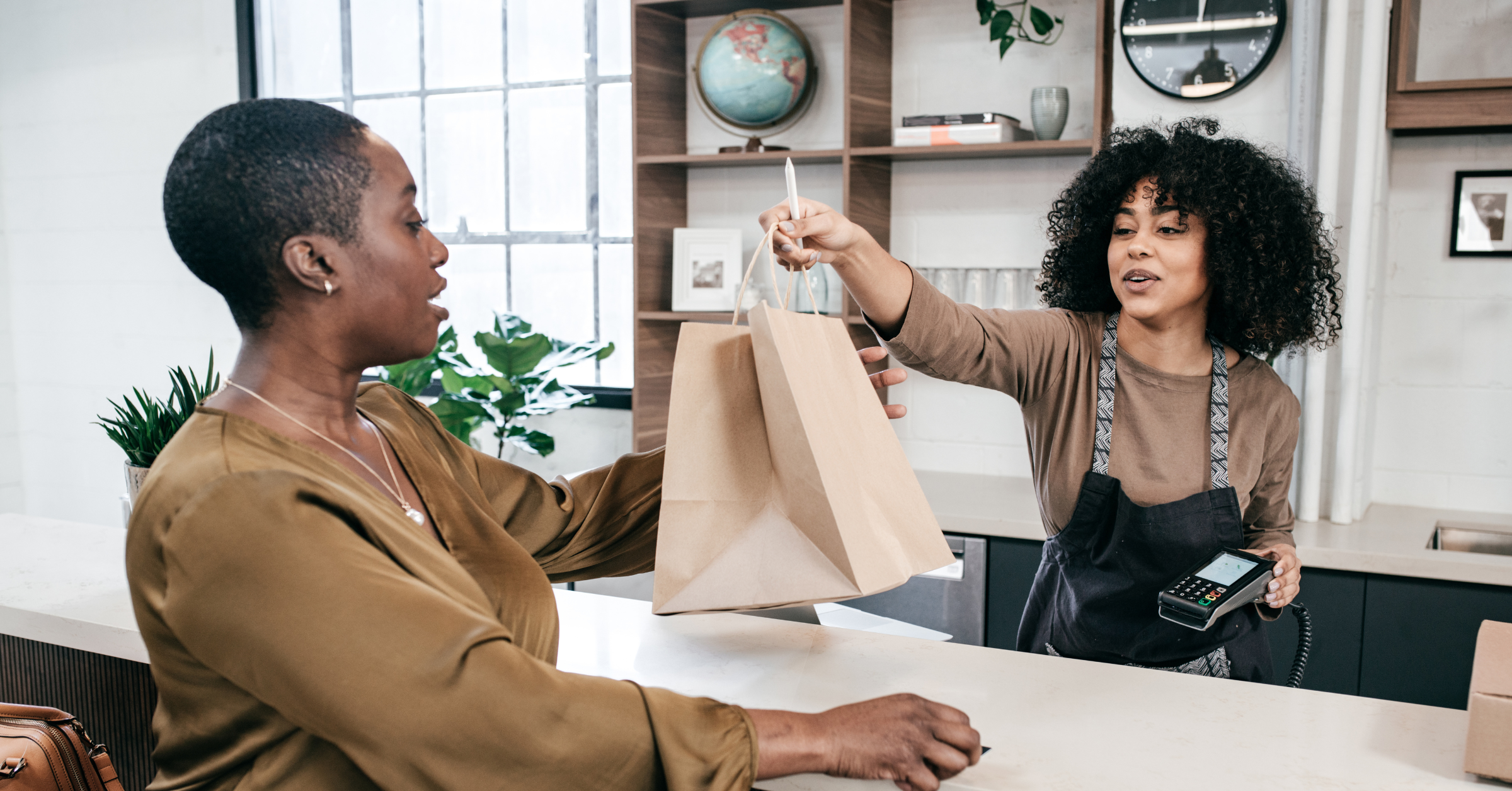 How To End Your Retail Store's Fourth Quarter With A Bang
Last Friday was Black Friday. Yesterday was Cyber Monday. Now that the two busiest shopping days of the year are behind us, business is about to slow down, right? Not at all! There's no reason that the month of December should be anything but your biggest sales month of the year. With the holiday shopping season at a fever pitch, there is plenty you can do to grow your sales well into the new year.
What strategies should you employ to end your retail store's fourth quarter with a bang?
Set up eye-catching in-store displays.
To "see your name in lights" means to witness proof of your success. Putting your most popular gifts in a brightly-lit display will connote greatness in much the same way. Make sure that your in-store product displays are something to behold. With the holiday shopping season here, it's important to go the extra mile in attracting eyes away from other stores. Put the holiday spirit into your displays by adding lights and signage that celebrate the season.
"Get your retail store into the holiday spirit by creating holiday-centric displays," encourages Francesca Nicasio on VendHQ.com, "Highlight your bestsellers, set up your promotional signage, and promote a festive look and feel to put people in the mood to buy." 
Create a "webroom" for your products.
The design of your company's website can practically make or break your holiday season success. Is it easy to navigate and find products? Even if your site is simply pleasant to look at, it will encourage online shoppers to stick around to make purchases. On WebFX.com, retailers are encouraged to create "webrooms" that showcase their most popular items.
"Webrooming works the same way as showrooming, except you present your products on the Internet, rather than in-person," explains the website, "In most cases, a webroom allows shoppers to explore a product at every angle, providing them the complete in-person showroom experience online. It's a powerful holiday marketing strategy, especially when it comes to expensive purchases."
Dedicate a section of your store to the holidays.
Do you have enough space in your store to take your product displays to the next level? Can you section off an area of your shop to create a "Santa's Village" or a "Toy Wonderland"? Consider your branding and reimage it in a way that speaks to the holiday shopping needs of your customers. Having a dedicated holiday section of your store will boost holiday spirit amongst your customers. This can only lead to a spike in sales.
"Make it incredibly easy and convenient for holiday shoppers to find what they need by dedicating a section of your store to holiday merch or gift items," insists Nicasio, "Target…does a tremendous job here. During the winter season, Target sets up a 'Wondershop' section in-store which serves as a one-stop shop for decor, Christmas party merch, and more."
Could you use some help getting your fourth quarter marketing campaigns off the ground?
Contact Synergy Merchants for assistance. Our unique merchant cash advance program can fund your business within 24 hours! To learn all about it, please don't hesitate to call us at 1-877-718-2026 or email us at info@synergymerchants.com. You can also apply online for a free, no obligation quote!