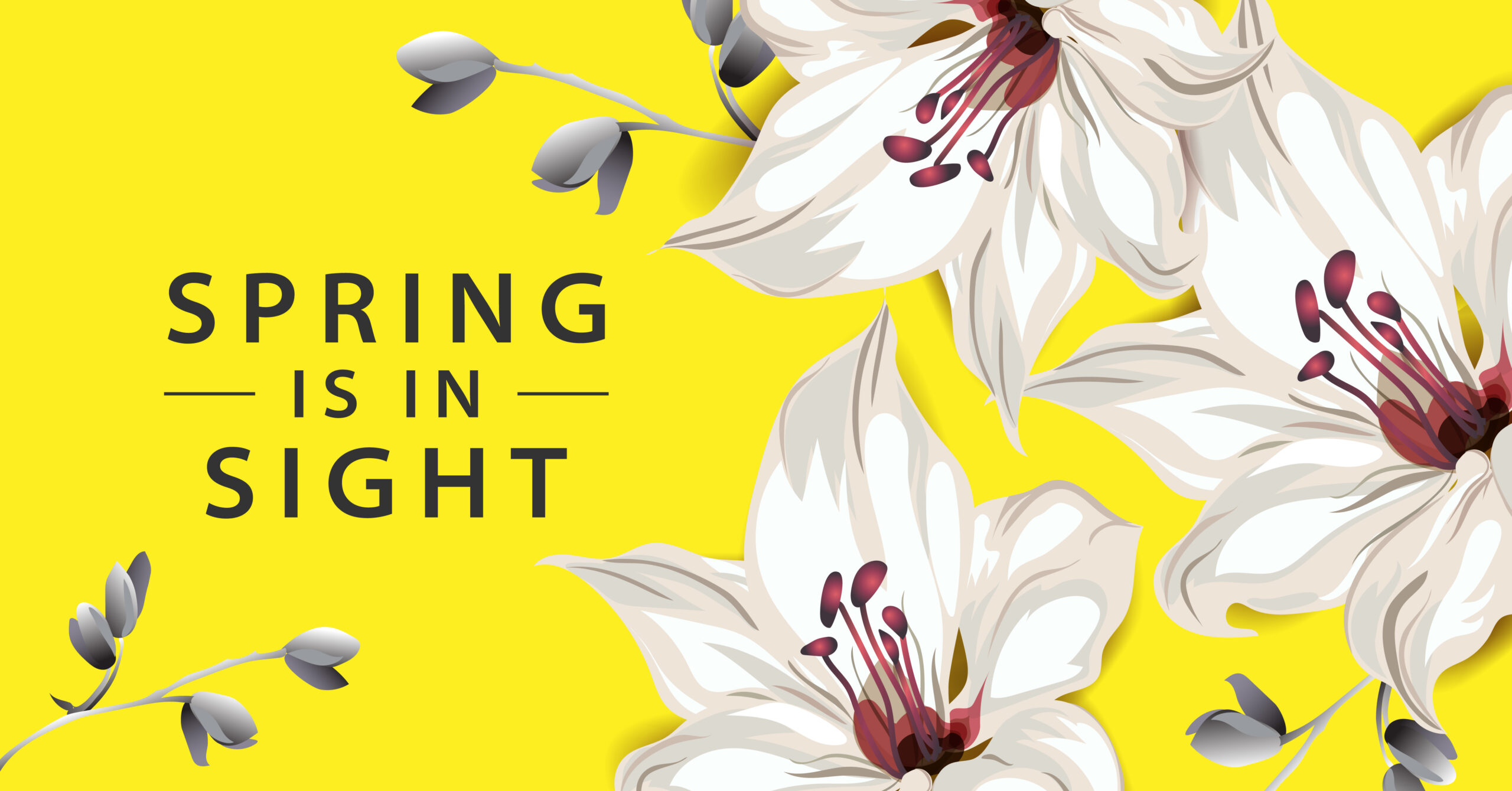 Getting Your Store Spring-Ready With Clever Advertising
March is here! That means we are officially 20 days away from the start of spring. Now, we are well aware that it's still pretty cold out there. Snow is on the ground in most parts of Canada and there doesn't seem to be much warmth in sight. That's no reason to not get prepared for the start of spring. Before March 20th rolls around, you would be wise to consider some clever ways to advertise your store so that it is spring-ready!
Host a spring cleaning event.
Naturally, spring cleaning is a tradition of the season. Why not use the concept to advertise your brand? Do you have winter-based inventory you would like to "clean" out of your store? Offer discounts on them. As Kaitlyn Hammond notes on Business2Community.com, spring provides you with a chance to analyze your inventory of products that are not selling as well or no longer serve your brand image. She suggests holding a blow out sale.
"If you advertise a sale, chances are you will boost your profits for the quarter while getting rid of overstocked items," Hammond writes, "When discounting items, create a price ending in 9, such as '$23.99' or '19,' as research has found that this strategy increases sales by 24%!"
Hold spring-themed contests.
Contests are tried and true advertising methods because they generally get people excited. Of course, the quality of the grand prize will go a long way in generating that excitement for your business. Take to social media and email marketing to deliver the news about your spring-themed contest. As Starry Night Consulting LLC informs us, it can be as simple and funny as asking people to guess how many jelly beans your company CEO can fit into his/her mouth!
"Okay, maybe not (we don't really need CEOs choking), but come up with a fun, seasonal theme for a small contest," reassures their website, "Grocery stores can have people guess the number of eggs they sell in a month. A clothing store can hold a contest for people to design and then vote on new spring outfits and then hold a sale on the top three winning outfit items. Be creative!"
Tie in tax season to your promotions.
Tax season is fast approaching. For many business owners, preparing financial information for the purpose of doing taxes is a major responsibility at this time. Are you expecting a big return this year? Hammond points out that when tax time comes, many people plan to shop with the tax returns they receive. It's wise for your store to take advantage of that!
"It is estimated that about two thirds of individuals expect tax refunds during April," Hammond informs, "This is a perfect opportunity for retail business owners to encourage customers to spend that cash! A great incentive to attract shoppers to your location is to offer a free item or discount with proof of filed taxes. Or, celebrate Tax Day by waiving taxes on purchases in your store on April 15th!"
Could you use some help getting your spring-based marketing campaign off the ground?
Contact Synergy Merchants for assistance. Our unique merchant cash advance program can fund your business within 24 hours! To learn all about it, please don't hesitate to call us at 1-877-718-2026 or email us at info@synergymerchants.com. You can also apply online for a free, no obligation quote!