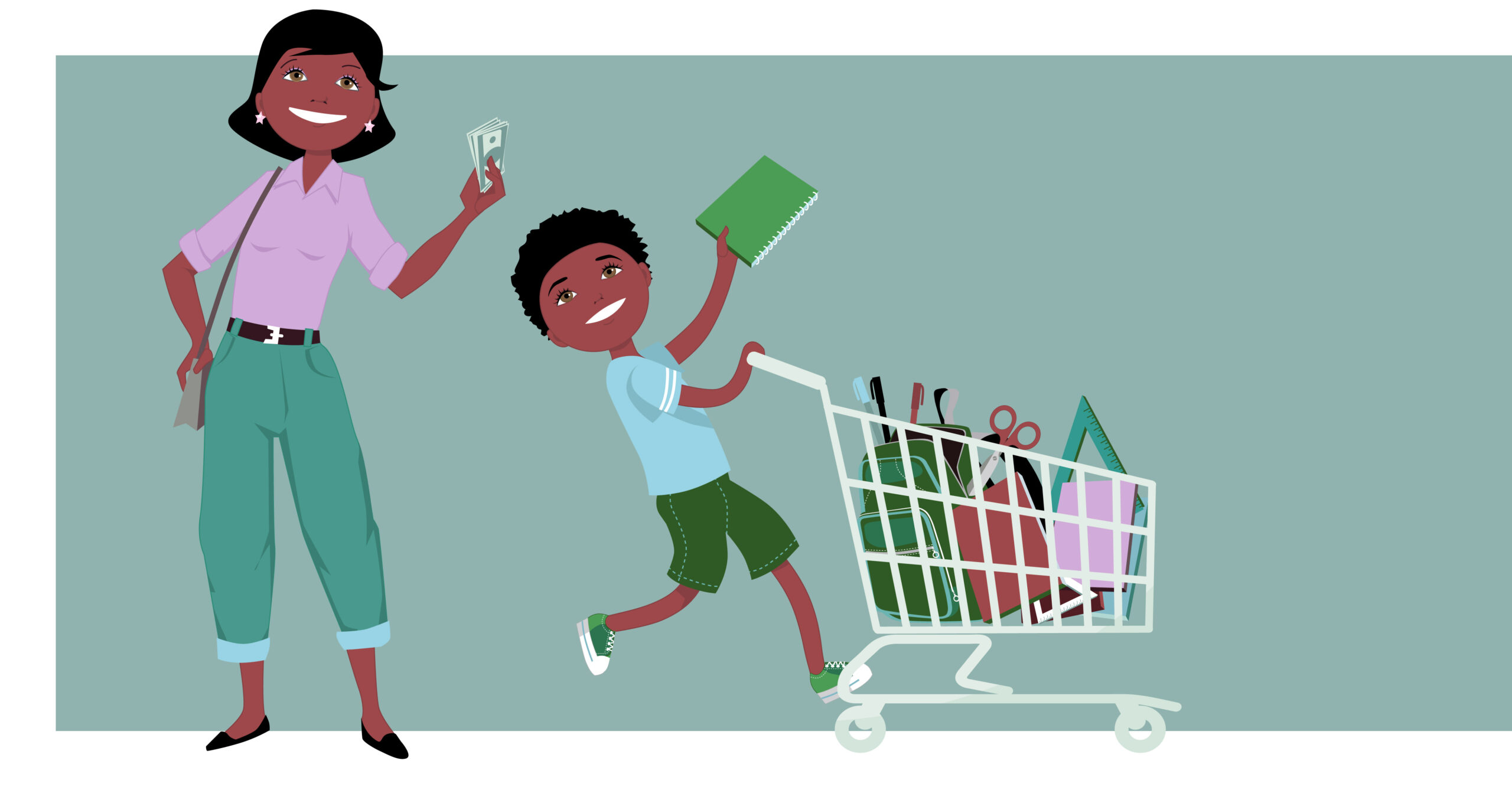 Getting Parents To Select Your Store For Back To School Shopping
Well, there's no denying it now. We're in the second week of August and that makes it official. The back to school season is here! As a retailer, it's undoubtedly wise for you to cater to the needs of parents and their soon-to-be-in-school children. You don't necessarily have to sell school supplies. Simply offering up special back to school deals on your products and services is an important way to end the summer off in a strong way.
What can you do to get parents to select your store for back to school shopping?
Design a back-to-school landing page.
Never forget about the popularity of online shopping. With the pandemic still presenting some challenges, it's vital that you maintain a focus on your e-commerce site. Don't just offer special discounts and promotions online. Make your website highly recognizable as a go-to destination for all back to school needs. As Jules recommends on EasyShip.com, business owners should create landing back to school landing pages for their websites.
"Creating a landing page is a great back-to-school marketing strategy to make it easy for your buyers to shop for their back to school essentials," she notes, "You can then direct them to this page through back to school campaigns on social media, Google ads, or email lists – where they can browse items based on categories. You can also organize your landing page by different demographics such as grade, gender, best seller or price point."
Send out email newsletters.
Email is a tried and true form of marketing that shouldn't be neglected. It's wise to add your personality to your emails so that they don't come off as too sales-y. Your objective is to relate to your subscribers in an affable way while also informing them of your ability to meet their needs for the season. On SmarterHQ.com, it is suggested that retailers email their subscribers back to school shopping lists that their stores can satisfy.
"Schools also send similar shopping lists no matter the grade level, making some returning customers (especially those who haven't shopped since last back-to-school season) prime targets for year-over-year re-engagement," notes the website, "Message these shoppers product recommendations based on the purchases they made the year prior to help make their decision and the purchase process quick and painless."
Run promotions and contests on social media.
It should come as no surprise to you that social media has entered our list of tips. No matter the promotional strategy you adopt, social media will always be involved. According to Jules, people spend more time on social media these days, thanks to the pandemic. She believes that the back to school season is the time to start running ads on Instagram and Facebook to present special offers to potential buyers.
"Incorporating social media contests into your back-to-school campaigns is also a great way to attract the attention of your buyers," writes Jules, "You can post items on social media with hashtags and offer your buyers a 20% off their total purchase if they share your back to school hashtags with family and friends."
Need some financial help to launch your back to school sale?
Synergy Merchants' unique merchant cash advance program enables all types of business owners to get their hands on funding in less than 24 hours! To learn more, please don't hesitate to call us at 1-877-718-2026 or email us at info@synergymerchants.com. You can also apply online for a free, no obligation quote!