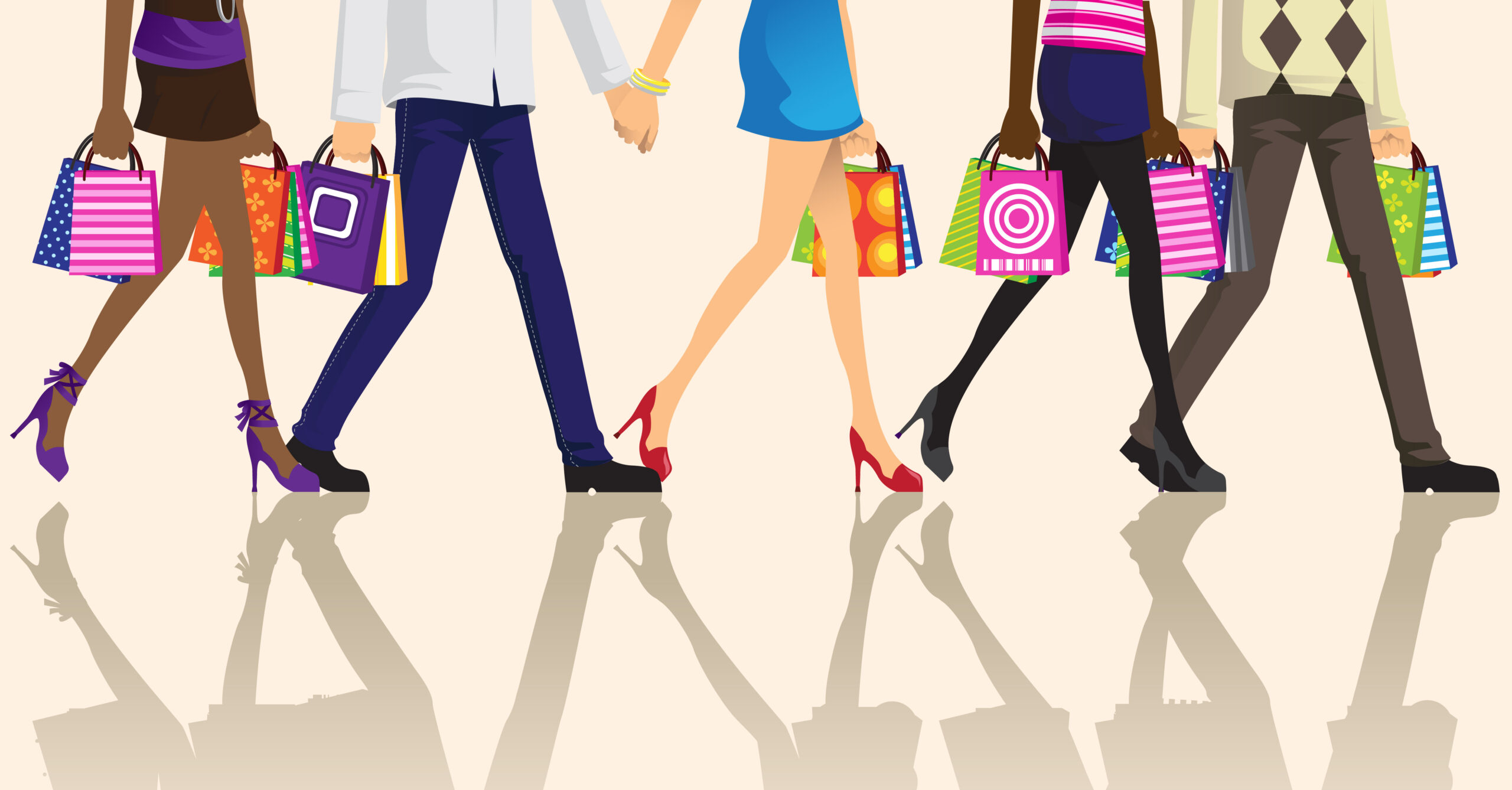 3 More Creative Ways To Boost Your Store's Foot Traffic
In our last blog, we discussed ways to attract customers to visit your shop in person. We suggested putting up displays outside your store, starting a customer loyalty program and encouraging your employees to have fun.
Here are three more creative ways to boost your store's foot traffic:
1. Leverage your social media accounts.
It should come as no surprise to you that we're promoting the use of social media to grow foot traffic in your store. Who isn't on social media these days? All summer long, your company's Facebook, Twitter and Instagram accounts should be very busy. Don't let a day pass without updating them with interesting posts. Not all of them have to be advertisements. Engage your audience with fun photos and videos while reminding them about your offerings.
"If conducting a sale or in-store event, leverage social media to get the word out, and increase store traffic," recommends package management company, Parcel Pending, "This may require hiring a third-party social media management company to assist in reaching the business' target customer as well as other potential customers and develop a consistent strategy across platforms."
2. Keep your storefront well maintained.
We all know that first impressions count for a lot. If your storefront looks unkempt, dilapidated or dirty, it's bound to turn people away. Make sure that your front entrance (and the entire store, while you're at it) is always in tip-top shape. You want to ensure that even if people consider peeking through the window, they'll be thoroughly impressed with what they see. When consumers see a well-kept environment, they'll be enticed to step through the front door.
"A spruced up storefront can do wonders for your curb appeal," insists Francesca Nicasio on VendHQ.com, "Nobody wants to walk into a store with dirty windows or peeling paint, so stay on top of these maintenance tasks. Certain jobs, such as sweeping your storefront and cleaning your windows, should be done daily, while other tasks only need to be done every few months or years. A good paint job, for instance, can last years."
3. Offer in-store pickups.
How can you grow sales in both your online store and brick and mortar location at the same time? Promote the fact that online shoppers can make purchases directly from your website. However, make clear that customers have the option of either having items delivered or available for pickup in your store. With the pickup option, shoppers will naturally save money on shipping costs. But they will also be encouraged to browse your store when they visit it in person.
"Curbside pick-up options give the customer the option of purchasing their goods online but allows them to choose to have their item available for pick-up in-store instead of delivered to their home," says Parcel Pending, "An increased flow of customers using in-store pick-up will increase retail foot traffic and by association in-store sales, especially if this strategy is properly implemented."
Do you need some help boosting your store's foot traffic?
Contact Synergy Merchants for help. Our unique merchant cash advance program can fund your next marketing campaign within 24 hours! To learn all about it, please don't hesitate to call us at 1-877-718-2026 or email us at info@synergymerchants.com. You can also apply online for a free, no obligation quote!