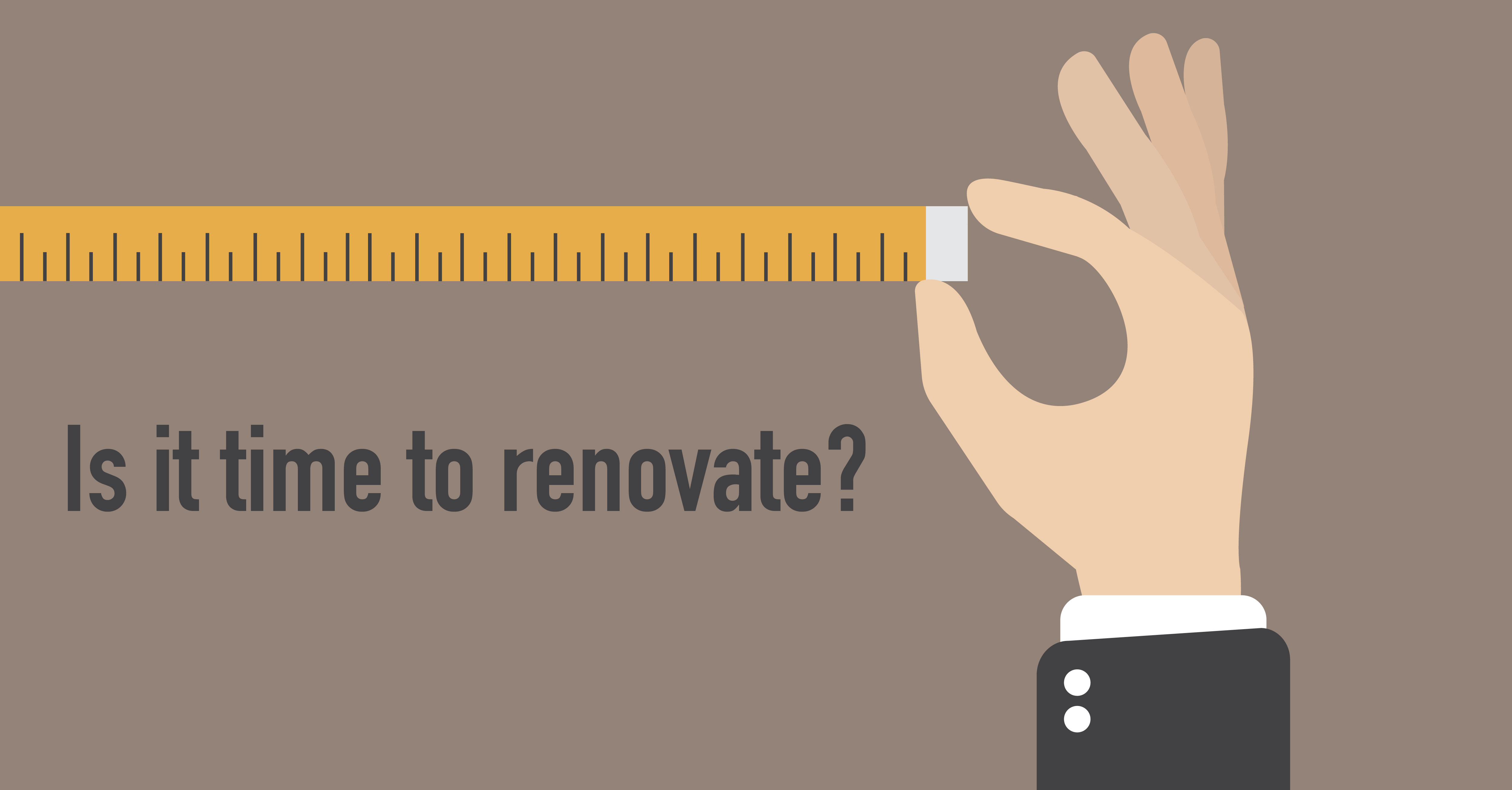 Could Your Store Use A Quick Renovation?
On behalf of the entire Synergy Merchants team, we'd like to wish each and every one of you a very Happy Halloween! As a business owner, you have likely spent the past month coming up with ways to "treat" your customers to special experiences in your store, even if it was just to enjoy Halloween decorations. Tomorrow, however, isn't just a new day. It's the start of a new month and the unofficial beginning of the holiday shopping season!
Now, while it's likely your sales will grow over the course of the next two months, it's important to take nothing for granted. This is the time of year to put efforts into maximizing sales as you'll have more opportunities now than at any other point in the year to welcome new customers. Is it possible a quick renovation is in order?
How you set up your store impacts how big your sales numbers can be.
On BigRentz.com, an infographic provided by Neda Imbimbo demonstrates the importance of rebuilding displays in your store. When you put displays near the aisles, for example, it slows shoppers down so that they can spend more time gazing at their potential buys. "Shoppers skip 20% of store merchandise due to long aisles," notes the infographic.
Imbimbo also insists that high-profit products should be kept at eye level, as they receive 35% more attention than products elsewhere. Even more interesting is the infographic's contention that humans are naturally drawn to rounded shapes. As a result, it recommends creating U-shaped displays in your store.
Pay special attention to your entrance.
You know what they say about first impressions, right? What message does your place of business immediately send to those who enter its front doors? It is vital you make the threshold area of your store an extremely enticing one. According to Sara Cifani on Dumpsters.com, the threshold area, or "decompression zone," is the first five to fifteen feet of space customers see when walking into your store.
"This area transitions shoppers from the chaos of the outside world, allowing them to focus on the shopping experience," she writes, "When they step into this space, a consumer makes critical judgments about your brand based on your lighting, fixtures and color schemes. It's important to make a great first impression, so make sure to draw their eyes to a focal point – like a styled mannequin or an organized display."
Create a power wall to the right.
Another interesting tidbit is that, because most people are right-handed, your most intriguing display should be directly to the right of those who enter your store. Cifani calls this the "power wall". "90 percent of people are right-handed, which means they are more likely to turn that way and browse your store in a counter-clockwise fashion," she reveals, "The first wall your guests see on the right should act as a high-impact feature of your merchandise."
Could you use some business funding to afford the quick renovations your store needs? For information about how our unique merchant cash advance program can get you the money you need within 24 hours, please don't hesitate to call Synergy Merchants at 1-877-718-2026 or email us at info@synergymerchants.com. You can also apply online for a free, no obligation quote!