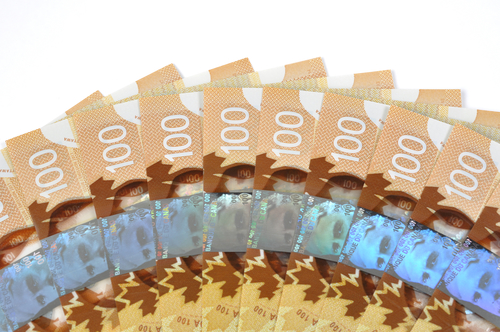 Why Choose Synergy Merchants?
Consumers enjoy working with experts. It gives the average person a great deal of peace of mind when he/she knows that he/she is working with someone who has a lot of experience and know-how. This is what makes the team, here at Synergy Merchants, so confident in our company's merchant cash advance program. We know what we're doing, we've been doing it for a long time and our program works!
Since 2007, Synergy Merchants has been providing Canadian business owners with merchant cash advances, allowing them to bring their dreams to fruition. In many cases, these entrepreneurs wish to renovate, advertise, expand, buy new inventory or hire new staff. Of course, there is a multitude of ways that a business owner can grow his/her business. But one thing always remains the same – they need money to do it!
Synergy Merchants proudly offers its alternative financing options to Canadian business owners who accept credit cards and debit cards as methods of payment. The amount of money that we are able to advance our clients depends on the amount they earn through these types of sales. Cash sales don't apply, because the only way we get paid back is through receiving a small percentage of those credit card and debit card sales going forward.
When you speak to one of our licensed specialists, you'll immediately get the sense that you're dealing with a pro. It's important to us that we keep our customers very well informed about all steps of the process. We understand that, to many, the concept of a merchant cash advance is a new one. Cash advances so often get compared to bank loans that it's vital that we explain the differences. Not having to pay any interest is a big one. Instead, there is a one-time fee.
But why should you choose to work with Synergy Merchants specifically? By providing over 100 million dollars in funding over the past nine years, we definitely have our hands on the pulse of the Canadian marketplace. We have grown with the rapidly evolving business landscape of our country and we understand what business-building trends have been successful. We have firmly secured our niche in funding Canadian businesses that have immediate opportunities and need financing right away.
We get you money fast! In fact, one of our "claims to fame" is that we can fund our clients within 24 hours! Starting the entire process is easy. Simply speak to one of our licensed specialists and allow him/her to review your credit card and debit card sales. This allows our team to determine just how much money you can be advanced and how much it will cost you. This is all information that can be presented to you within minutes.
Unlike with bank loans, there is no credit check involved. We also do not require any bank statements or applications. As well, the free quote that you receive comes with no obligation. Simply allowing one of our licensed specialists to review your credit card and debit card sales in order to provide you with your free quote does not force you into any agreement with Synergy Merchants.
We are confident, however, that you will see the great benefits that come with securing a merchant cash advance through our company. Call us today! For more information on our merchant cash advance program or to speak with one of our licensed funding specialists to get a free, no obligation quote, simply call us at 1-877-718-2026 or email us at info@synergymerchants.com.