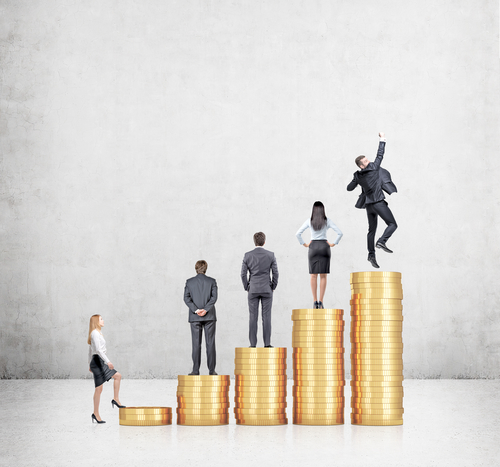 5 Steps To Getting Your Merchant Cash Advance
Synergy Merchants proudly refers to itself as the "Home of the 24 Hour Merchant Advance". And we certainly stand by that moniker. It's because we offer Canadian business owners who accept credit card and debit card payments the opportunity to sell a portion of their future sales in order to get money fast. And we do mean fast! For nearly a decade, our company has been heralded as one that caters to a major need in a very convenient way.
Our experience has shown us that opportunities can arise for business owners at any time. For example, a retailer can receive an excellent deal on inventory if it is ordered early and in large quantities. However, said retailer may not have the capital to invest in such an order at the time the opportunity is presented. That's when a merchant cash advance can really come in handy!
Unexpected emergencies can also arise for business owners. A pipe in the basement bursts and the next thing you know, you've got a flood in your store! How can you afford the costs of repair? In many cases, a merchant cash advance is the ideal solution. But how do you go about getting a merchant cash advance? What's the process? What is required? Let's go ahead and answer those questions, shall we?
Here are the five steps to getting your merchant cash advance:
Step #1: Find out how much you qualify for and how much it will cost in two easy steps with no obligation. Okay, so the first step is actually two steps! Firstly, you'll be asked to provide one of our licensed funding specialists with information about your company's past credit card and debit card sales. Secondly, he/she will assess those sales in order to determine how much money you are eligible for and what the one-time fee will be.
Step #2: Choose which financing option provided best fits your needs. When you are given your free, no-obligation quote, it is not one that is necessarily etched in stone. There will be different cash advance amounts that you can choose from. In some cases, business owners choose to receive the maximum amount of funding eligible to them in order to take full advantage of their opportunities. In other cases, such as for minor repairs, a smaller cash advance amount is preferred. It's up to you!
Step #3: Submit your pre-qualified signed application. Once you and your licensed funding specialist have narrowed in on an agreement about the cash advance amount and its one-time fee, you will be given a simple application form to fill out. Because we hate paperwork as much as you do, our application form is short and sweet!
Step #4: Get approved and funded in less than 24 hours. Before your five steps have even been completed, you'll have already received your money! Once again, our quick and easy cash advance program enables our clients to receive their money within 24 hours. That way, they can quickly take advantage of their opportunities to grow their businesses.
Step #5: Increase your profits and repay your advance through your future debit and credit card sales. This is the fun part. Unlike with bank loans, clients don't even have to tell us what they intend to do with their money. That's just it – it's their money! It's not borrowed. It's a cash advance that can be put to any use the recipient wishes. Ideally, clients will use their money to invest in their companies, making them more successful.
And as mentioned, payback is easy. You don't write any cheques or process any online transfers. Simply continue to accept payments via credit cards and debit cards and you'll be paying us back automatically through a small percentage of those sales. For more information on our merchant cash advance program or to speak with one of our licensed funding specialists to get a free, no obligation quote, simply call Synergy Merchants at 1-877-718-2026 or email us at info@synergymerchants.com.