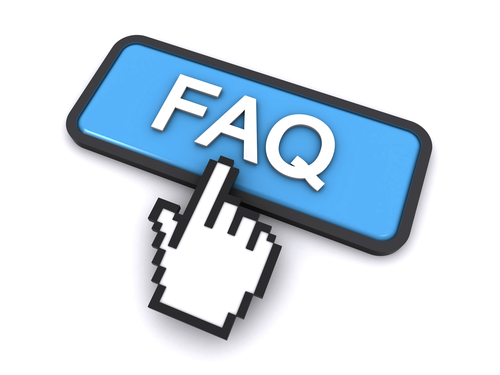 Tackling Some Frequently Asked Questions
At Synergy Merchants, we're well aware that the concept of merchant cash advances is new to a lot of Canadian business owners. As a result, it's very important to us that we provide as much clarity about our program as possible. We completely understand when cash advances are mistaken for bank loans. They are similar in that they both provide money to small business owners in need. But they are quite different in the way they each work.
How do merchant cash advances work? We provide business owners who accept credit cards and debit cards as methods of payment with advances on their future sales. This means that they are not borrowing money. We determine how much money they are eligible for, in advance, based on their sales histories. They are charged one-time fees for receiving the funding instead of being charged interest rates. The money is paid back through a small percentage of their ongoing credit card and debit card sales with no time limit for repayment.
How much financing is available? The amount of financing available to you is all based on your average monthly credit card and debit card sales volumes. The maximum amount that any Canadian business owner is eligible for at one time is $250,000. However, more money can be made available to you in future. You may qualify to receive additional financing either during or after repaying your current cash advance.
What can I use the financing for? You literally have the option of using the money for whatever you like! Remember, it is not a bank loan, so you are not obligated to use the money for any specific reason. Of course, the majority of business owners invest their money into their companies for such business needs as advertising, expansion, renovations, equipment repair, inventory, debt reduction, tax payments, buying out a partner or emergency situations.
What if my business is seasonal or my sales fluctuate? This is one of the best aspects of getting a merchant cash advance from Synergy Merchants. We understand that all businesses are different. We with work with the flow of your business by only receiving repayment when you generate sales. Rather than requesting a fixed minimum payment on a regular basis, we simply receive a small percentage of your credit card and debit card sales. So, in your slower months, your repayment amounts will be smaller.
What types of businesses does Synergy Merchants work with? We work with all existing small to medium sized business across Canada that accept credit cards and debit cards as methods of payment. Many of our clients work in such industries as restaurants and pubs, clothing and apparel, automotive, spas and salons, general retail, sporting goods and lodging among many others.
What is the charge for a merchant cash advance? The cost of your cash advance is based on a number of factors about your business. They include the industry it's a part of, the length of time it has operated and its average monthly sales via credit card and debit card. The one-time fee is added to the repayment amount. Both the merchant cash advance and the fee is repaid by taking a predetermined fixed percentage of your daily credit card and debit card transactions until the advance is fully repaid.
For a clear cut answer about how much of a cash advance your business is eligible for and how much it will cost you, give one of our licensed funding specialists a call. You can get a free, no obligation quote within minutes! You can call Synergy Merchants at 1-877-718-2026 or you can email us at info@synergymerchants.com!