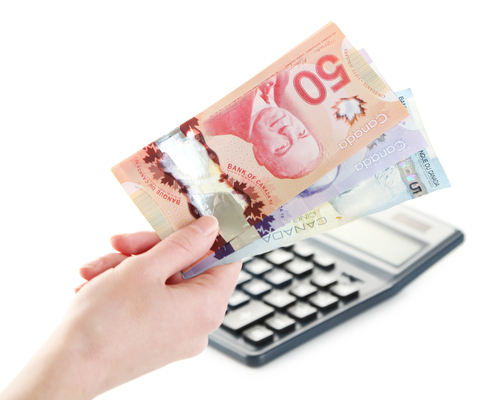 Why Take A Merchant Cash Advance?
If it's one thing that all business owners have in common, it's that they're all interested in growing their businesses. However, different business owners tend to take different routes to expand the reach of their brands. Some choose to roll out major advertising campaigns. Others decide to renovate their storefronts. And other business owners look to bolster their staff with new and talented hires.
No matter the route for growing a business, there is another thing that business owners also have in common – they need money to do so! So, what's the usual course of action? Generally, it involves a trip to the bank. One of the many problems with that is that it becomes a long and drawn out process that involves a look into one's credit history, an assessment of his/her assets and other painstaking and intrusive means of determining whether or not a person is worthy of borrowing money.
So what makes merchant cash advances so fantastic? Unlike the process of securing a bank loan, getting a merchant cash advance is a much quicker and easier undertaking. Now, you may be wondering what the difference is between a loan and a cash advance. They are similar only in that they both enable you to attain much-needed capital for the purpose of advertising, renovating, paying staff or other business-boosting venture. But that's where the comparisons end.
With a merchant cash advance, you're not borrowing any money! As you're very likely aware, a loan is borrowed money. This means that you pay interest on top of the amount that you borrow. This interest accrues over time and is dependent on the average monthly balance you carry. Of course, the amount of interest you pay is also determined by your interest rate and how long it takes you to pay back the loan in full.
When it's all said and done, you never really know how much you'll be paying for that loan because of the many different factors that determine its inevitable cost. And let's be honest – doing the math can be quite confusing! To reiterate, a merchant cash advance is not a loan. It is a purchase of your future credit and debit card sales. If you accept credit cards and debit cards as methods of payments in your store, you're already on your way to being eligible!
What does it mean to purchase your future credit card and debit card sales? It means that you will be paid in advance for sales that you haven't even made yet. That's why it's called an "advance". You will be given cash for your future sales. It's a purchase. That means that you've earned the money – you're not borrowing it. That way, no interest accrues on the amount that you owe in return.
What is the cost of a merchant cash advance? There are a number of factors that will determine how much you will be required to pay back. One of the major benefits is to you is that you will know exactly what you'll be required to pay back before the cash advance is sent your way. Unlike with a bank loan, you won't be guessing about what the final cost of getting your money will be. It is a clearly communicated one-time fee.
How is a cash advance paid back? This is arguably the best part! Merchant cash advances are paid back through a nominal percentage of your future credit card and debit card sales. You are not required to make any monthly payments. There is no minimum due, and there is no deadline. We only get paid when you get paid! In the meantime, you can use your cash advance to grow your business in any way that you like.
For more information on our merchant cash advance program, please don't hesitate to give Synergy Merchants a call. In fact, you can even speak to one of our licensed funding specialists today to get yourself a free, no obligation quote! Give us a call at 1-877-718-2026 or email us at info@synergymerchants.com.