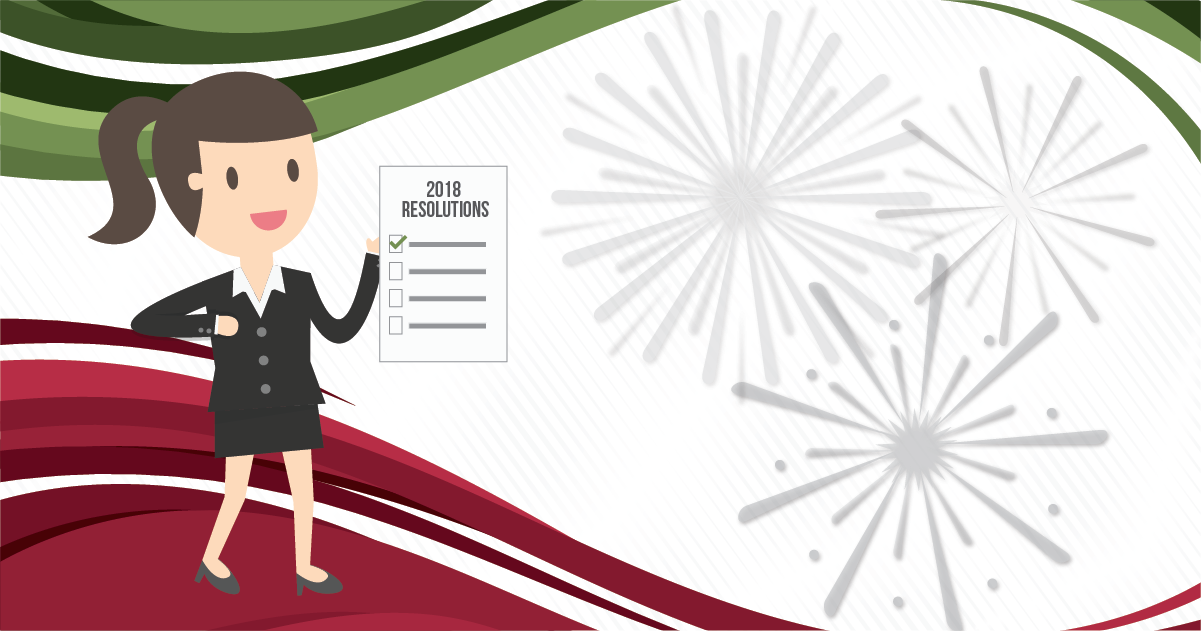 5 New Year's Resolutions For Small Business Owners
With 2018 right around the corner, you're likely thinking of ways to improve your business in the new year. New Year's Resolutions and business owners go hand in hand. It's totally normal for there to be a deep need to improve upon your past year – each and every year. At Synergy Merchants, we're happy to say that we've been able to help many Canadian entrepreneurs live out their business aspirations with the help of our merchant cash advance program.
So what are your plans for the new year? Here are five New Year's Resolutions for small business owners:
1. I will renovate my store.
Sometimes, even the smallest changes can make the biggest differences. Renovations tell your customer base that you are doing well. And you know what they say – image is everything. When sprucing up the image of your brand, be sure not to neglect your company website. A new design will communicate that your business is innovative, up with the times and forward-moving.
2. I will launch a new advertising campaign.
Your business needs customers. And even though you may be enjoying great support from your current customers, it won't hurt to try to expand your reach. You don't necessarily need a big advertising campaign that is overly costly. Just make sure that it is inventive and intriguing so that more people will be willing to check your business out. Decide if billboards, radio spots, magazine ads, a social media campaign, online videos or even television commercials are the
way to go.
3. I will buy more inventory.
You can't sell what you don't have. And we know many business owners who have missed out on opportunities to buy product in bulk because they don't have the resources to afford large orders. Most retailers require extra inventory for the holidays, so you may have run out of your highly-sought after items thanks to the increase in shoppers during this busy time of year. Perhaps, you'll need to start 2018 off with restocking your shelves.
4. I will buy new equipment.
Have you been using the same old, broken down fax machine since you opened your business? The truth is you may not even need it anymore. Perhaps, it's time to reconfigure your workspace with new computers, furniture and office equipment. Maybe you need to repair or replace old equipment so that they function better. Ensuring that you have the tools to run your business smoothly will be a big part of your success in 2018.
5. I will expand my business.
This is a major step to take. But maybe 2018 is the right year to make it happen. There are various ways to expand your business, of course. You may wish to invest in an e-commerce solution so that you can sell your products via your website. You may even wish to open a new location in order to bring your products to a larger customer base. No matter your choice, it will pay to open your business up to a wider audience.
As mentioned earlier, we'd be happy to help you get your hands on the extra working capital that will help you afford your plans for your New Year's Resolutions for your business. For more information about our unique merchant cash advance program, please don't hesitate to call Synergy Merchants at 1-877-718-2026 or email us at info@synergymerchants.com.