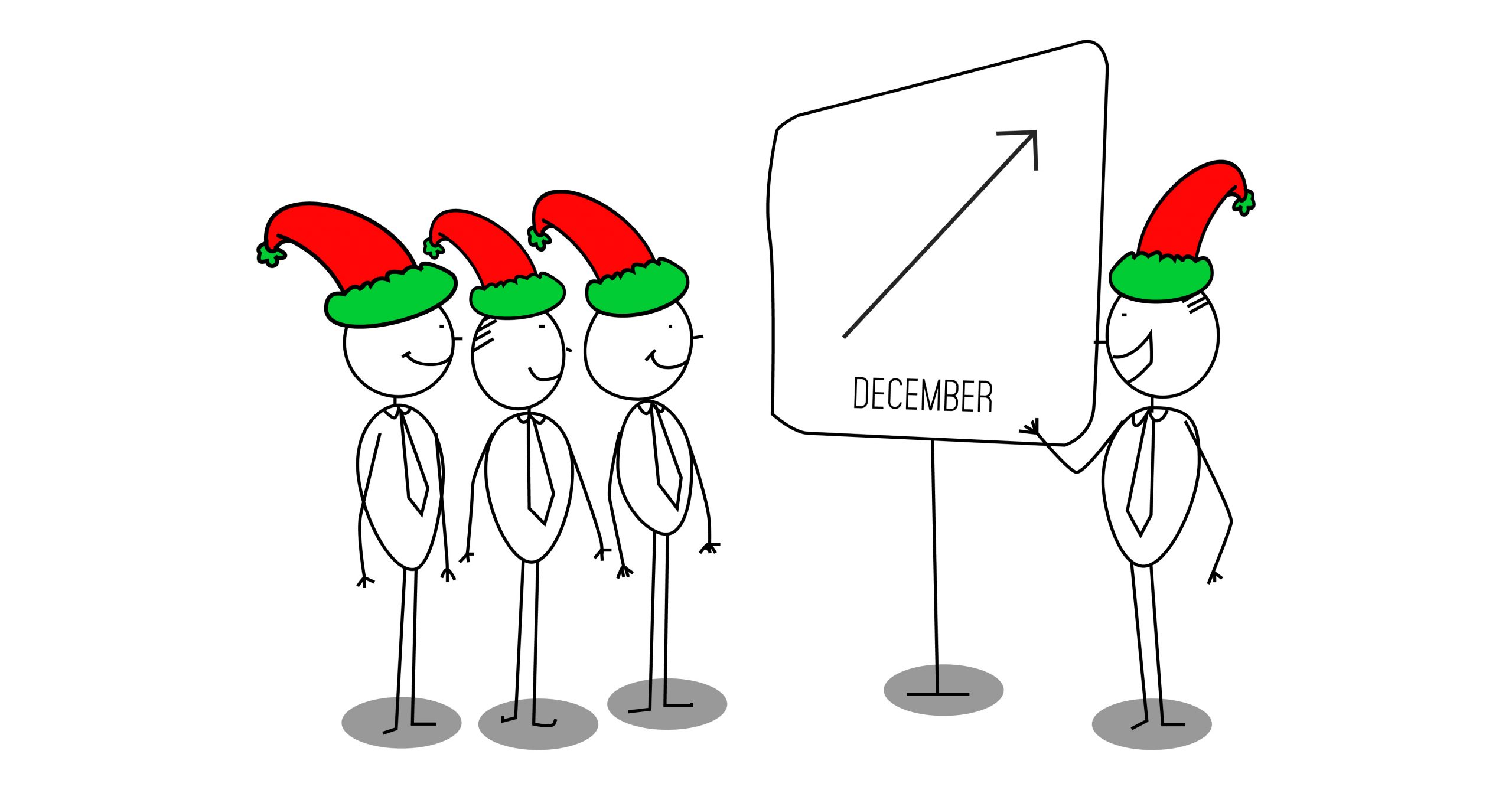 3 Steps To Having Your Most Successful December To Date
December is officially here, which means that retailers all over Canada are about to enjoy their biggest sales month of the year! It's important to remember that the last month of the year hosts a number of special holiday celebrations. In addition to Christmas, there is Hanukkah, Kwanzaa and New Year's Eve. Obviously, there's a lot to celebrate!
As a result, there is a lot of gift giving going on this month. Therefore, your store needs to ramp up its efforts in order to attract holiday gift shoppers.
Here are three steps to having your most successful December to date:
1. Partner up with a charity.
In our last blog, we highlighted just some of the many benefits of partnering up with a charity during the holiday season. We noted that doing so improves your brand image, provides a great marketing opportunity and significantly boosts employee morale. Because the holiday season is all about giving, partnering with a charity will provide you with the win-win situation that is giving back to your community and impressing your customer base.
"Show your customers that you support a specific non-profit, charity or local organization," advises international sales expert, Kendrick Shope on AZBigMedia.com, "Offer to match a percentage of sales with donations to one of these groups. Organize a food drive or have your staff volunteer at a local food kitchen. Your customers want to see you doing some good this time of year and they'll support you with their business as a result."
2. Host a holiday contest.
There are few things better than contests to get people excited about your brand. The prospect of getting something for free is intriguing to every type of consumer out there. Offer both your in-store and online shoppers opportunities to take part in a special sweepstakes. On SecondStreet.com, Liz Huff highlights the fact that there are special benefits to hosting a sweepstakes online this month.
"Since December is definitely the biggest gift-giving season of the year, sweepstakes offering valuable prizes can attract massive numbers of entries," she writes, "Plus, if you include an opt-in you can grow your email database."
3. Cross promote with another company.
A couple of weeks ago, our blog highlighted the benefits of finding a business to partner with. We pointed out the fact that there are many consumers who your company would not normally attract without the help of another company promoting it. Shope offers up the following example.
"Let's say you are a jewellery business," she poses, "Can you partner with a clothing line or hair salon and cross-promote each other's products and services? It can be something as simple as a popup on both of your websites, a bundled package that offers one product from each store or simply a coupon for the other retailer you include with your customer's receipt. This can help drive business to both businesses."
No matter which marketing strategy you choose to make this December your most successful one to date, you'll need funding to make it work. At Synergy Merchants, our merchant cash advance program can get you the cash you need immediately! For more information, call us at 1-877-718-2026 or email us at info@synergymerchants.com. You can also apply online for a free, no obligation quote!