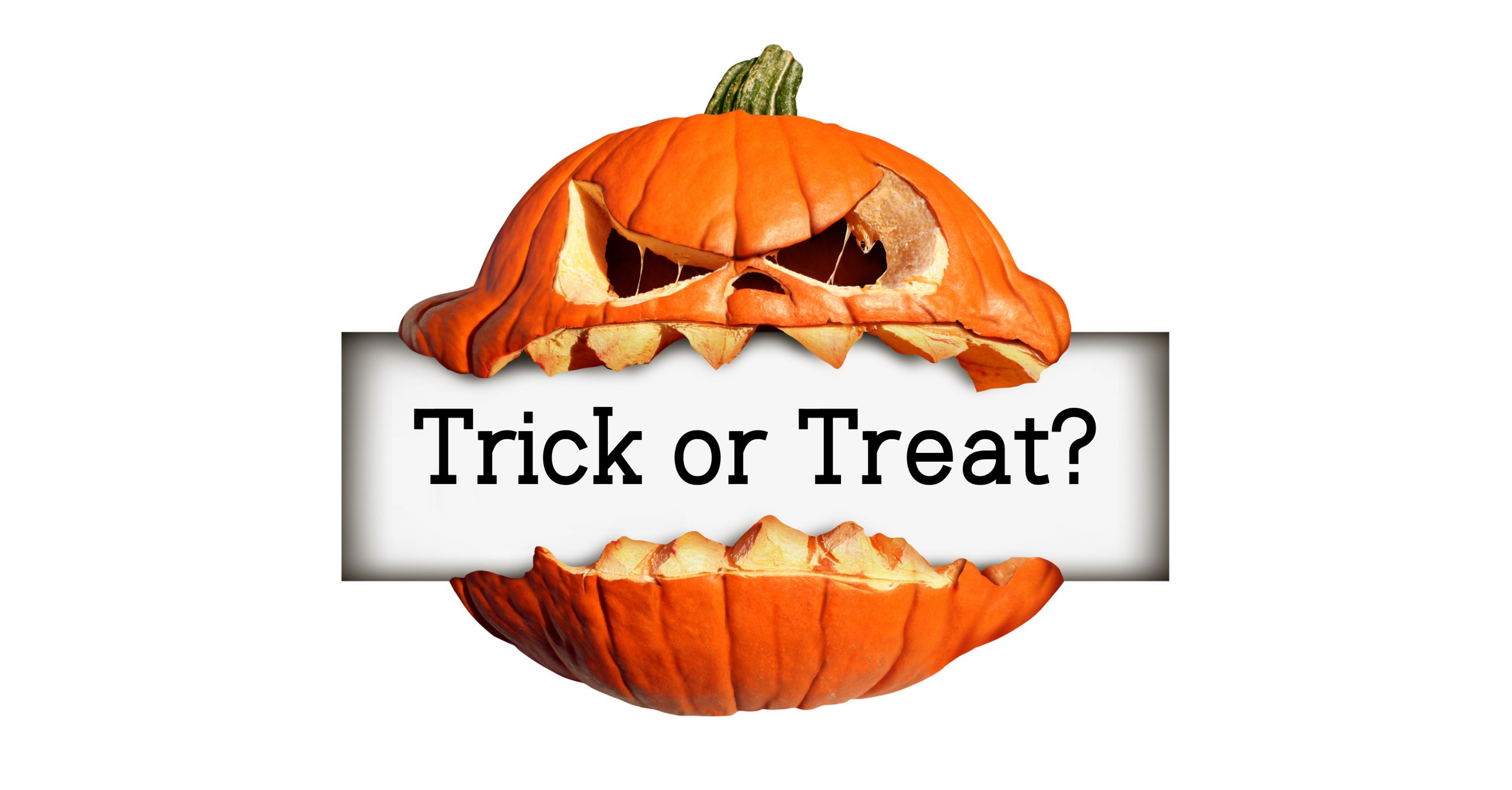 3 More Sweet Halloween-Themed Marketing Ideas
In our last blog, we delved into some creative ways that small businesses could scare up more sales just ahead of Halloween. With just over a week to go until the big day, we thought we'd revisit this concept to offer up some more sweet Halloween-themed marketing ideas.
Here are three:
1.  "Halloween-ize" your products and services.
We recognize, of course, that not every business will find it easy to market their products and services using a Halloween theme. However, there is always a way to add "spooky" and "scary" concepts to what you have to offer. Doing so helps to differentiate your advertising campaign from all others. For example, a hair salon could offer to "slash" prices on "cuts" before Halloween. Just be creative and have fun!
Cydney Hatch of Disruptive Advertising offers up some more great examples. "If you are a restaurant, offer some Halloween desserts," she suggests, "If you are an ecommerce business selling clothing, create a line of Halloween themed shirts or items. If you are a gym, create a fitness event that raises money for local charities and requires participants to dress up in costume."
2. Offer discounts to customers in costume.
Admittedly, Halloween will be a little different this year. Thanks to COVID-19, many communities may not be participating in trick or treating. Naturally, this is bound to disappoint a lot of kids. Why not give Halloween lovers the opportunity to wear their costumes to your store? Offer discounts to those who do! Kristen McCormick of LOCALiQ suggests you offer a discount or gift with purchase to anyone (human or pet) who appears in costume.
"Not only will this encourage customers to come to your store, but it also creates an opportunity for user-generated content," she asserts, "Maybe even offer an extra bonus if they post on social media and tag your business. If you have a tablet, set up a simple DIY photo booth."
3. Post Halloween-themed videos on social media.
We can't imagine there being a reason to NOT use your social media accounts to promote your brand in anticipation of Halloween. In our last blog, we pointed this out. To further the point, we'd like to place some greater attention on the benefits of using video. Instagram, for example, continues to grow in popularity. The platform allows users to post photos and videos to generate engagement. Videos have long been known to garner attention.
The possibilities are endless. Appear in costume to promote your store in a spooky video. Sing about your sale to the tune of "Thriller" or "Monster Mash". You get the idea.
"Video can be an effective way to communicate your brand's message as its continually growing in popularity," agrees Hatch, "Halloween offers you the opportunity to get spooky about your products or what you do as a business to grab people's attention."
Allow us to help!
Could your business use some extra working capital to get your Halloween marketing plans off the ground? Contact Synergy Merchants to learn about how our unique merchant cash advance program can help you. Most of our clients our funded within 24 hours!
Please don't hesitate to call us at 1-877-718-2026 or email us at info@synergymerchants.com. You can also apply online for a free, no obligation quote!