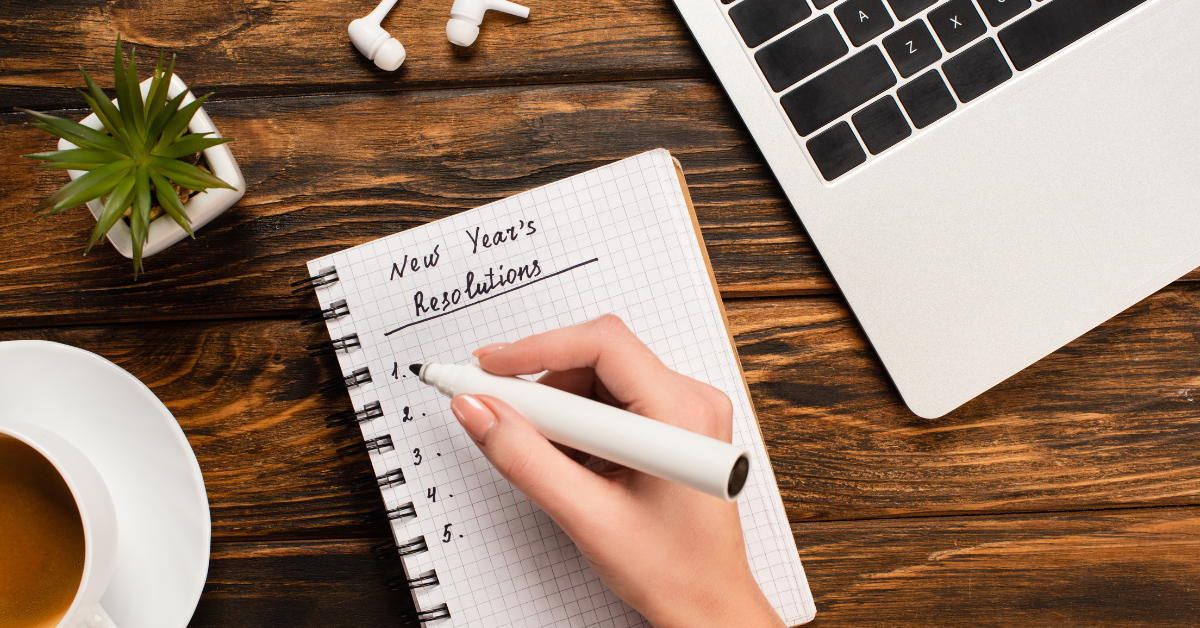 3 More New Year's Resolutions To Consider For Your Brand
The new year is only ten days old. There is still plenty of time for you to enact the New Year's Resolutions you've made for your business. In our last blog, we offered up a few lucrative ideas. They included making your employees happier, taking advantage of more networking opportunities and improving your online marketing strategies.
Here are three more New Year's Resolutions to consider for your brand:
1. I will work to encourage repeat business.
Too often, business owners get caught up in the game of trying to secure new business. As a result, they neglect to pay worthwhile attention to the customers they already have. It's long been known that it is easier and cheaper to advertise to current customers than it is to try to lure new customers into the fold. Come up with a way to reward loyal customers so that your company can enjoy long-term repeat business.
"Business relationships are all about trust," insists Rustin Nethercott on ConstantContact.com, "And who trusts you more than those who have already done business with you? Gain repeat business by encouraging customers to join your email list. With email marketing, you can continually communicate with your customers, keep them updated on your latest products and services, and persuade them to do business with you again."
2. I will provide greater value to my customers.
Are there any new offerings you can add to your product list? Is there a way to boost the value of each purchase? Sometimes, simply offering your customers added conveniences is enough to get them to keep coming back. Can you offer a delivery service? Are you willing to walk larger items to the cars of your customers? Nethercott recommends providing a little extra value with coupons and discounts.
"The phrase 'spend money to make money' is used often for a reason," he notes, "It's absolutely true. In your case, the phrase may sound more like 'make less money on one sale to make more on future sales.' Make your customers an offer they can't refuse through coupons and discounts to encourage future business. Coupons are especially effective for new customers who are on the fence about purchasing from you. Give them a little push by providing a limited time incentive."
3. I will maximize my cash flow.
No business can successfully operate without having a strong cash flow. Simply put, you must make more than you spend. In what areas can you cut costs? How can you ensure your employees are paid without issue? Can you afford that next inventory order? On TheBalanceMoney.com, Mitchell York suggests getting your clients and/or customers to pre-pay for the services you offer.
"One of the best ways to achieve a stable cash flow is to offer pre-paid retainers or ongoing payment plans for your clients," he writes, "For example, instead of a one-off consulting contract at $125 per hour for a full day, tweak your offering and give them a discounted 20-hour retainer plan at $100 per hour. While your hourly rate would be less in this case, you'll be billing for a greater total dollar amount, and locking your client into a longer-term arrangement."
For many years, Synergy Merchants' unique merchant cash advance program has been helping small and medium-sized Canadian business owners to maintain better cash flows. For information about how our program can help you, please don't hesitate to call us at 1-877-718-2026 or email us at info@synergymerchants.com. You can also apply online for a free, no obligation quote!