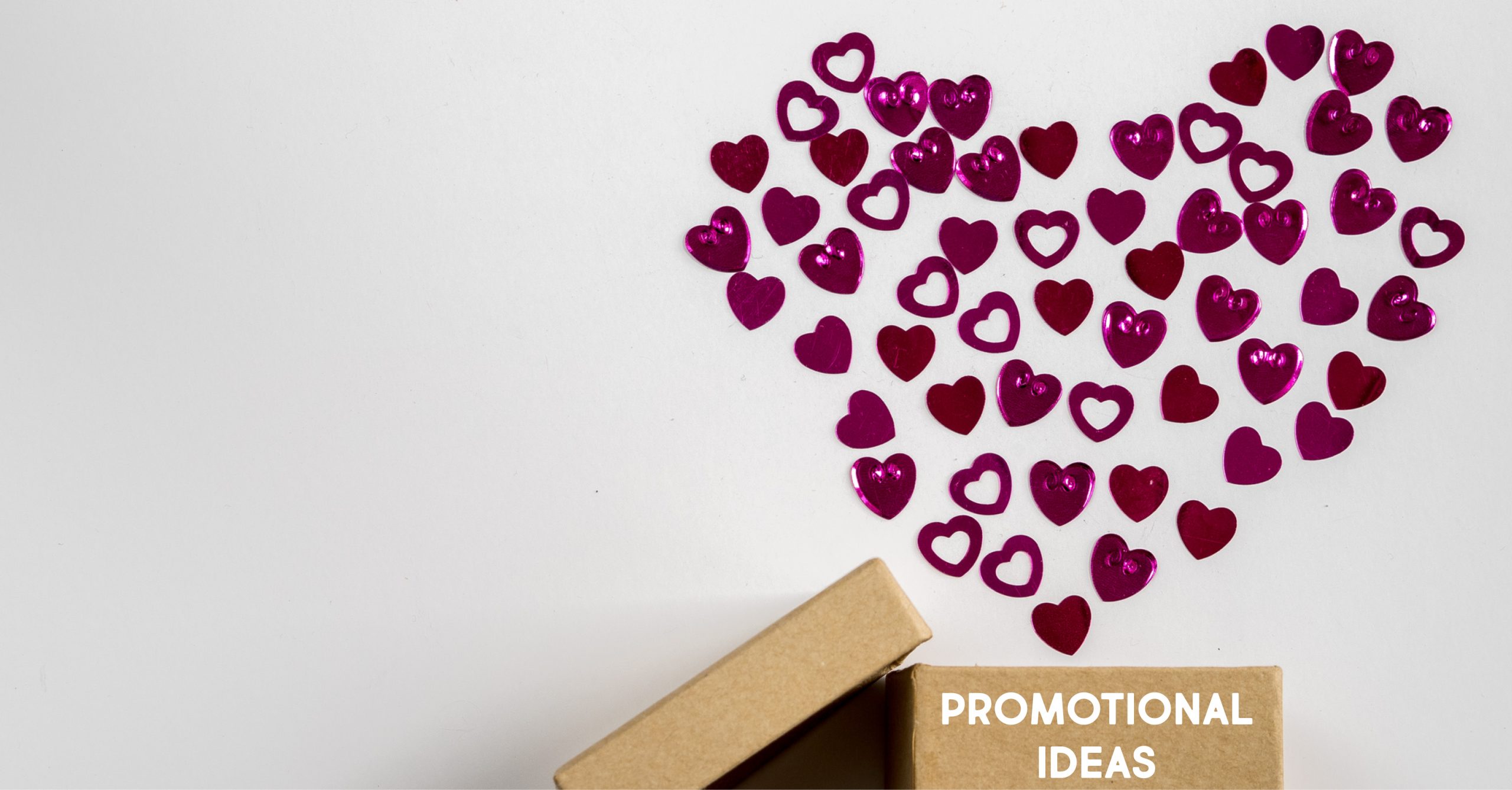 3 Last-Minute Valentine's Day Promotional Ideas
Valentine's Day is this Friday! If you've yet to promote your business as an ideal gift-shopping destination, you're in the same boat as countless Canadians who are in relationships – you'll have to prepare something last minute. Many people who shop for gifts – no matter the occasion – do so at the eleventh hour. So it still isn't too late to launch your Valentine's Day promotion!
Here are three last-minute Valentine's Day promotional ideas:
1. Offer a freebie with a minimum purchase.
There are few things consumers appreciate more than receiving things for free. This week, many people will be in gift-giving moods. It only makes sense for you to join them in their generous ways. Highlight a promotion in your store that is good for this week only. Offer something of value for free if customers spend $50 or more in your store. Of course, you can choose a lower or higher spending minimum for your promotion.
"Give customers a reason to choose your store over a competitor," instructs FreeLogoServices.com, "Offering a promotional freebie is a great way to attract people who are already planning to shop. You can hand out free candy, stuffed animals, or mini bouquets, so last-minute shoppers have one less thing to worry about."
2. Email Valentine's Day cards to your customers.
First of all, it's wise to always express your love to your customers. Where would you be without them? Showing gratitude and appreciate to those who support your brand is always a smart marketing choice. Secondly, with Valentine's Day quickly approaching, it's an opportune time to send out emails to those on your emailing list. Be sure to offer your warmest well wishes. And, of course, you'll want to include news about the savings your customers can enjoy in your store all week long.
"If you have an email list, send your subscribers a Happy Valentine's Day card and include a special offer promotion along with it," encourages ThriveHive.com, "Again, you can market your offer as a special "gift" for your loyal customers instead of promoting products or services for your customers to buy for their loved ones. This email functions as a 'Thank You' card and gives you a great excuse to reach out to your customers again in a nonintrusive way."
3. Launch an exciting week-long sale.
Jump on your social media accounts and let everyone know that your store is offering savings all week long. It will entice last minute shoppers to head to your store instead of visiting others that were considered.
"Who doesn't appreciate an opportunity to save a few bucks?" asks FreeLogoServices.com, "Offer a buy-one, get-one-free or percentage discount on key product categories. Pay attention to products your customers frequently buy at the beginning of the year, and promote them throughout February."
No matter how you choose to market your store to last-minute Valentine's Day shoppers this week, you'll likely need some extra working capital to afford your new campaign. Believe it or not, Synergy Merchants can get you the funding you need within 24 hours! Contact us today to learn all about our unique merchant cash advance program.
Please don't hesitate to call us at 1-877-718-2026 or email us at info@synergymerchants.com. You can also apply online for a free, no obligation quote!