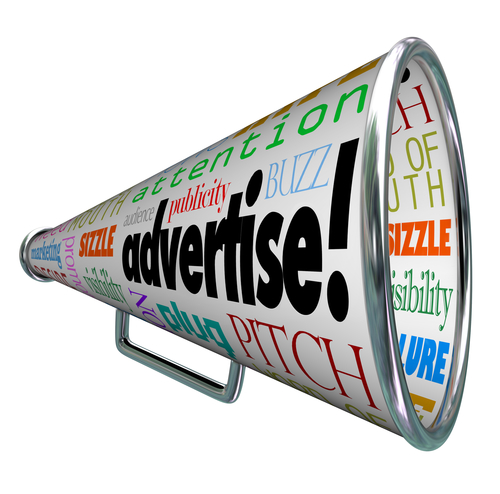 3 Big Benefits Of Advertising Your Business
It should go without saying that advertising is a vitally important way for any business to gain greater interest from the buying public. Consumers may be interested in what you have to sell, but if they don't know that you sell it, why would you expect them to come to you for it? Of course, there is a variety of ways that you can advertise your brand: radio spots, TV commercials, flyers, social media campaigns, billboards and magazine ads to name the most popular. And there are many benefits that they can all bring your business.
Here are three big ones:
1. It increases word of mouth promotion. Naturally, you have to pay to advertise your brand. But good advertising gets you additional advertising for free. Word of mouth promotion is hard to beat. When people begin talking about your business and spreading the word about how great it is, you stand a much better chance of being a leader in your marketplace. An original advertising campaign that uniquely entices your target audience to talk about your brand is one of the most advantageous things you can do for it.
"'Word of mouth' is said to be one of the best forms of advertising, and it's true," insists Dan Keen on MadeMan.com, "A satisfied customer will often tell others of their experience, which can result in future sales. Media advertising in newspapers, on radio and TV will help get new customers who will then increase business by their spreading the word to their friends."
2. It helps you to gain support from your local community. It makes sense that the people who live closest to your store's location would be its biggest supporters. But without an effective marketing strategy, this won't necessarily be the case. When you advertise to members of your local community, you stand a much better chance of gaining loyal customers since it's convenient for them to be so. This takes a special type of approach to advertising.
"Small businesses can take advantage of local marketing by making direct connections with the community and its members," informs Miranda Brookins on Chron.com, "From participating in local business associations to sponsoring local events, they have the ability to personally introduce their businesses to market they service. Arrange speaking engagements in your business community to generate potential leads for your business."
3. It solidifies your spot in the marketplace. For many consumers, a business that doesn't advertise is a business that doesn't exist. Most people pay very little attention to brands that are not known through its advertising. To ensure that you establish a strong reputation among people who are part of your target market, a clever ongoing advertising campaign is vital. It demonstrates your brand's consistency, says Keen.
"A business that stops advertising may give the impression that the business is out of business," he writes, "When people see a business advertise for a long period of time and then stop, they may get the false impression that the business is no longer there, even though it is still open. Consistent advertising yields the best results."
Of course, sound advertising strategies can be pricey. And most small business owners find it difficult to afford effective marketing campaigns. So, obviously, merchants require business financing in order to afford them. At Synergy Merchants, we have proudly funded numerous Canadian business owners through our merchant cash advance program for the purpose of advertising. If you're looking to advertise your business any time soon, it would be a good idea to contact us!
For more information on our merchant cash advance program or to speak with one of our licensed funding specialists to get a free, no obligation quote, simply call Synergy Merchants at 1-877-718-2026 or email us at info@synergymerchants.com.