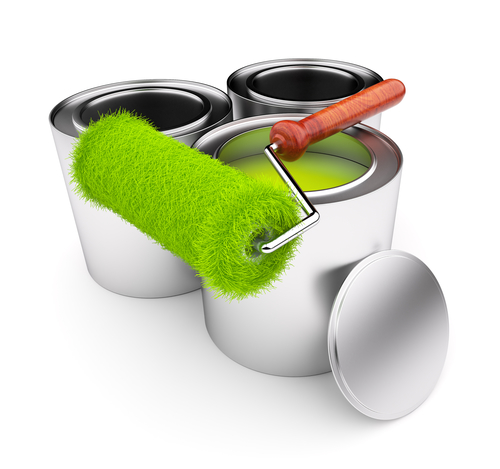 3 Big Benefits Of Renovating Your Business
Many business owners look to make changes when a new year begins. And with 2017 now a couple of weeks old, there are plans for change being implemented all across Canada. Many of those plans involve renovations. Of course, renovating a business is huge undertaking that often requires a lot of time and money. But there are many benefits that commercial renovations can have for your business.
Here are three big ones:
1. They invigorate and inspire employees. A change in atmosphere is often the perfect catapult for an employee's morale. By offering your team a spruced up environment to work within, it can truly help for senses of motivation and confidence to grow. This is especially true if your place of business and/or office space is cramped, congested or cluttered. Reconfiguring your office space can work wonders in helping your team function better.
According to Toronto-based mform Contruction Group, "brand new spaces, revitalized and built with the soundest construction practices will engage employees. Utilizing open concept spaces and using glass where possible can add modern elements that make your commercial space not just appealing, but very connected and accessible. Utilizing a revised entry point can captivate your workforce again and again, leaving a lasting impression of quality where they work."
2. They attract more customers. Consumers grow their interests in businesses that prove that they are innovative and forward-moving. There's simply something to be said about companies that offer nothing but the "same old same old". And that would be that little to no incentive is given to customers to check out brand that never change. If you want to spark greater interest in members of your target audience, a revamped store is great idea.
"Renovated space peaks the interest of local people," says Peter Fuhrmann of Vancouver's Fuhrmann Construction Group Inc., "That new eye catching look is your ticket to more clients. On the other hand, you get to impress your existing clientele who get to recommend you to other possible new clients. It also provides an additional promotional opportunity because having renovated space to talk about provides a basis for a new advertising platform."
3. They improve your company's image. It is often said – and believed – that first impressions are everything. But that's not always necessarily true. If people have received a less-than-stellar impression of your brand, a complete renovation of your store can help to vastly improve it. Keeping up with the times involves you making modern updates to both your physical store location and your company website.
"Your space is as much the face of your business as your employees and external communications are; making sure it's modern or cohesive to the brand you're trying to convey is extremely important," mform Construction Group reminds us, "Renovating your space can breathe life back into your commercial interior, heightening client and guest experiences by rethinking the quality of your materials and the creation of subspaces within your establishment."
As mentioned earlier, renovations are rarely cheap. And, as a result, merchants require extra working capital in order to afford them. At Synergy Merchants, we have proudly funded numerous Canadian business owners through our merchant cash advance program for the purpose of renovations. If you're looking to renovate your store any time soon, it would be a good idea to contact us!
For more information on our merchant cash advance program or to speak with one of our licensed funding specialists to get a free, no obligation quote, simply call Synergy Merchants at 1-877-718-2026 or email us at info@synergymerchants.com.