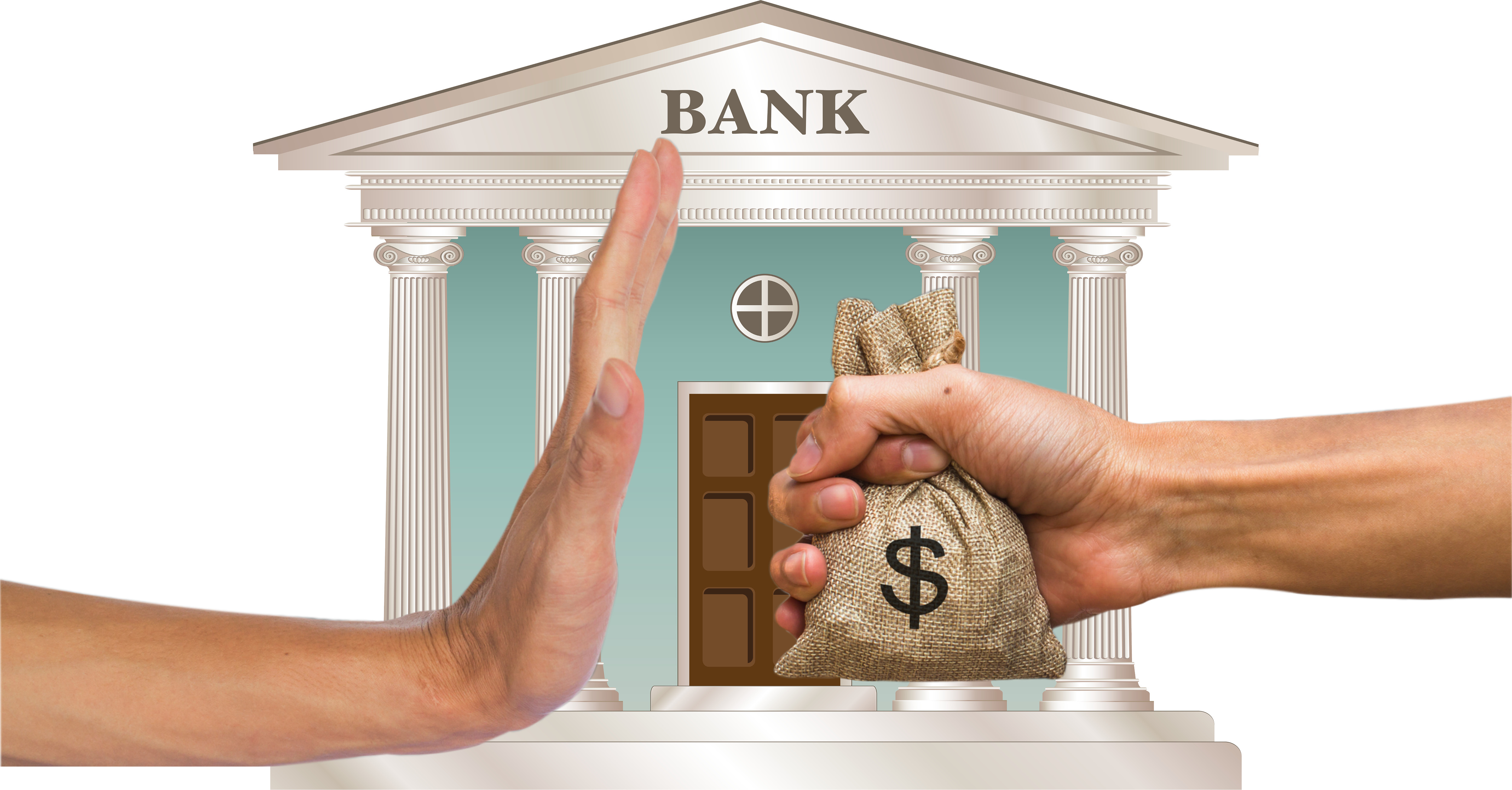 Why Your Bank May Not Be Your Best Bet
If you're a small business owner in Canada, chances are that you have had many an experience with your local bank. If just one of those experiences included the process of applying for a business loan, we're willing to bet you endured some hardships. Not only is the act of attempting to secure business funding one that is made difficult by banks, it is often one that ends up in failure.
Canadian business owners are finding it difficult to successfully secure loans for a number of reasons. In many cases, it's because the applications weren't filled out properly or the company owner was unable to present a detailed business plan that highlighted the ways in which the loan would be paid back. For this and many other reasons, entrepreneurs are finding that, when it comes to business funding, a bank may not be the best bet.
Your credit is highly scrutinized.
One of the top reasons for a bank to deny a business owner a loan is bad credit. If you have ever encountered an incident when you were unable to make a payment in time – this can include to your credit card company – it will reflect poorly on your credit history. Your credit score essentially describes how trustworthy you are in the world of paying money back. Having bad credit suggests you can't be trusted.
"If you're looking to get a small business loan, both your business and you personally need solid credit," informs FactorFinders.com, "Strict credit requirements can cause problems for newer business or young applicants as startups with no business credit history will have to depend solely on the credit of the owner and if they are a young entrepreneur, their credit history may not be good enough to merit a loan."
Having collateral counts for a lot.
Do you have something you can put on the line in the event you're unable to make your loan repayments on time? For many business owners, the answer is "no". But, even for the entrepreneurs who answer "yes", the idea of risking their homes, vehicles or equipment is not one that sounds very welcoming. A lack of collateral is another major reason that banks deny business loan applications.
"Most bankers require you pledge some form of collateral as security for your business loan, to be forfeited if you default," explains Meridian Po Finance, "The less collateral you post, the less confidence they have that you will repay the loan. Post recently appraised real estate that has not lost value in recent years."
Is cash flow a problem?
If your company experiences major cash flow problems, a bank is likely to turn it away from getting funding. "If a business isn't making money, lenders consider it too much of a risk," says FindorFactors.com, "In the eyes of the bank, how is your business going to pay back the loan with interest if they aren't profitable?"
At Synergy Merchants, we take all of the requirements of a bank and toss them out the window! Our merchant cash advance program approves all business owners for cash based on their credit card and debit card sales. For more information, please don't hesitate to call Synergy Merchants at 1-877-718-2026 or email us at info@synergymerchants.com.