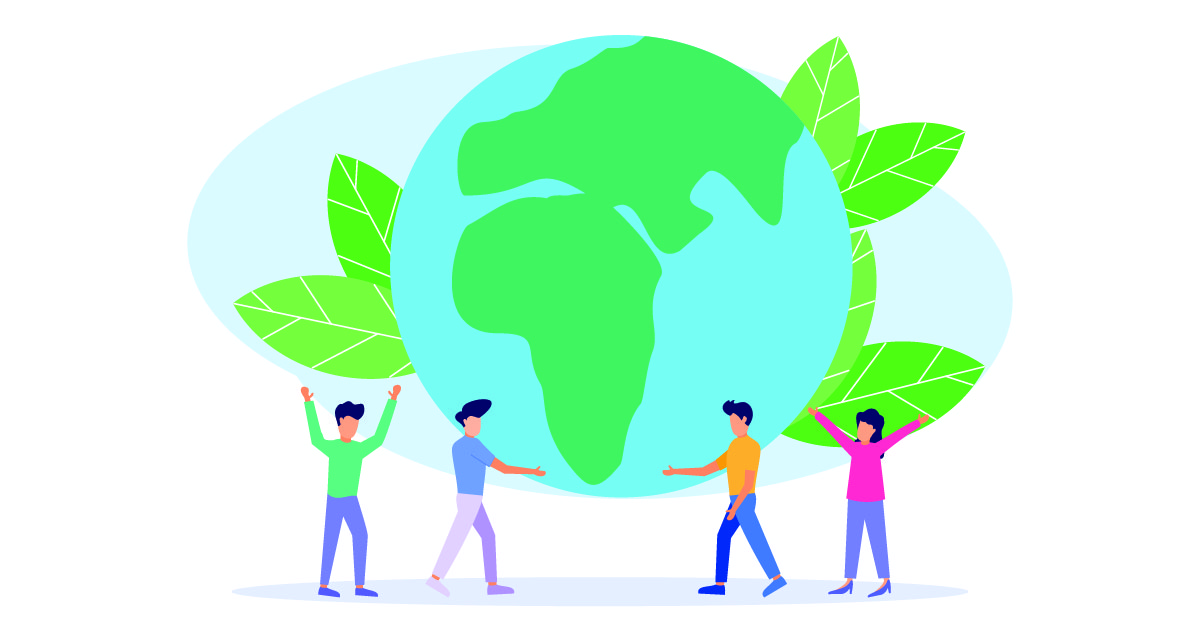 Why Supporting Earth Day Is A Smart Business Strategy
Earth Day arrives this Friday. Held every 22nd of April, the annual event demonstrates support for environmental protection. It was first held in 1970. Today, it involves over a billion people in nearly every country in the world. Coordinated globally by EarthDay.org, Earth Day seeks to make our planet safer and more sustainable. This year's official theme is "Invest In Our Planet".
As a business owner, it's a wise choice to make Earth Day a part of your business strategy. Many consumers are avid environmentalists at heart. When companies advertise that they reuse, recycle and enact other ways of saving the planet, it can go a long way with customers from all walks of life.
Use videos to tell your company's story.
Showcase the side of your brand's image that is Earth-loving. These days, almost nothing is more popular than videos shared on social media. Film one that includes candid statements from members of your team. Simple messages of why you recycle at work or tips for conserving energy are great ways to communicate your brand's dedication to a healthy planet.
"Stories engage our senses and take us on a journey through our feelings," writes LeeMarie Kennedy on GoShippo.com, "Tell tales of your team's can-do energy and dedication to the environment. Share stories of the day-to-day procedures that successfully lighten your company's carbon footprint. Feature content that builds the legitimacy and credibility of your eco-friendly brand."
Give your customers a call to action.
Letting everyone know that your company is Earth-loving is one thing. Encouraging others to join you in going green is another. As Iterable.com points out, a vague statement about Earth Day isn't the best way to connect with customers. You should be specific about why your message matters for them and the environment.
"Maybe customers could use your products to demonstrate their support for the environment," suggests the website, "Maybe they need ideas about how to help out in their own communities. Take the lead and send an email with two or three suggestions. Your audience demographics or customer personas can help you decide which approach to take."
Team up with an environmental group.
Who better than go-green experts to help you with your efforts to protect the environment? Sure, you may be proficient in recycling, saving water and conserving energy. But what can you do to take things a step further? Iterable.com suggests that you advertise such an initiative as donating your proceeds from sales to an environmental group.
"One decision to make on your email strategy for Earth Day is whether to offer a promotion or incentive or simply send a message of support," notes the website, "A generic 20%-off or free-shipping discount isn't all that meaningful. However, you could highlight a product or assortment of sustainable or eco-friendly products and then donate the proceeds to an environmental group."
Could you use some extra cash to promote your Earth Day marketing campaign?
Contact Synergy Merchants for help! Our unique merchant cash advance program can fund your business within 24 hours! To learn more, please don't hesitate to call us at 1-877-718-2026 or email us at info@synergymerchants.com. You can also apply online for a free, no obligation quote!